Unparalleled quality of life
Lavrushinskiy: an apartment building that provides an unparalleled quality of life
Unparalleled quality of life
Lavrushinskiy: an apartment building that provides an unparalleled quality of life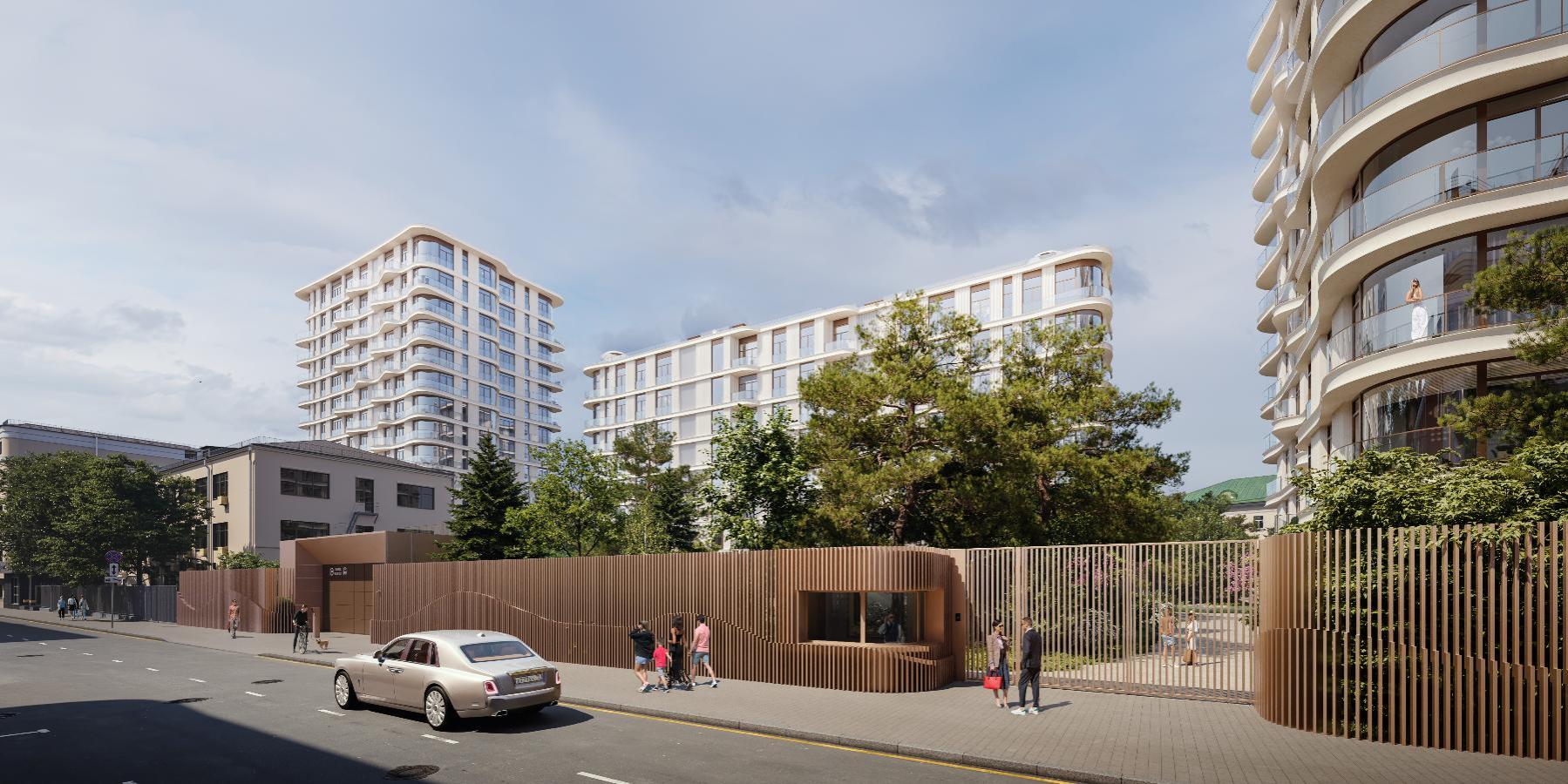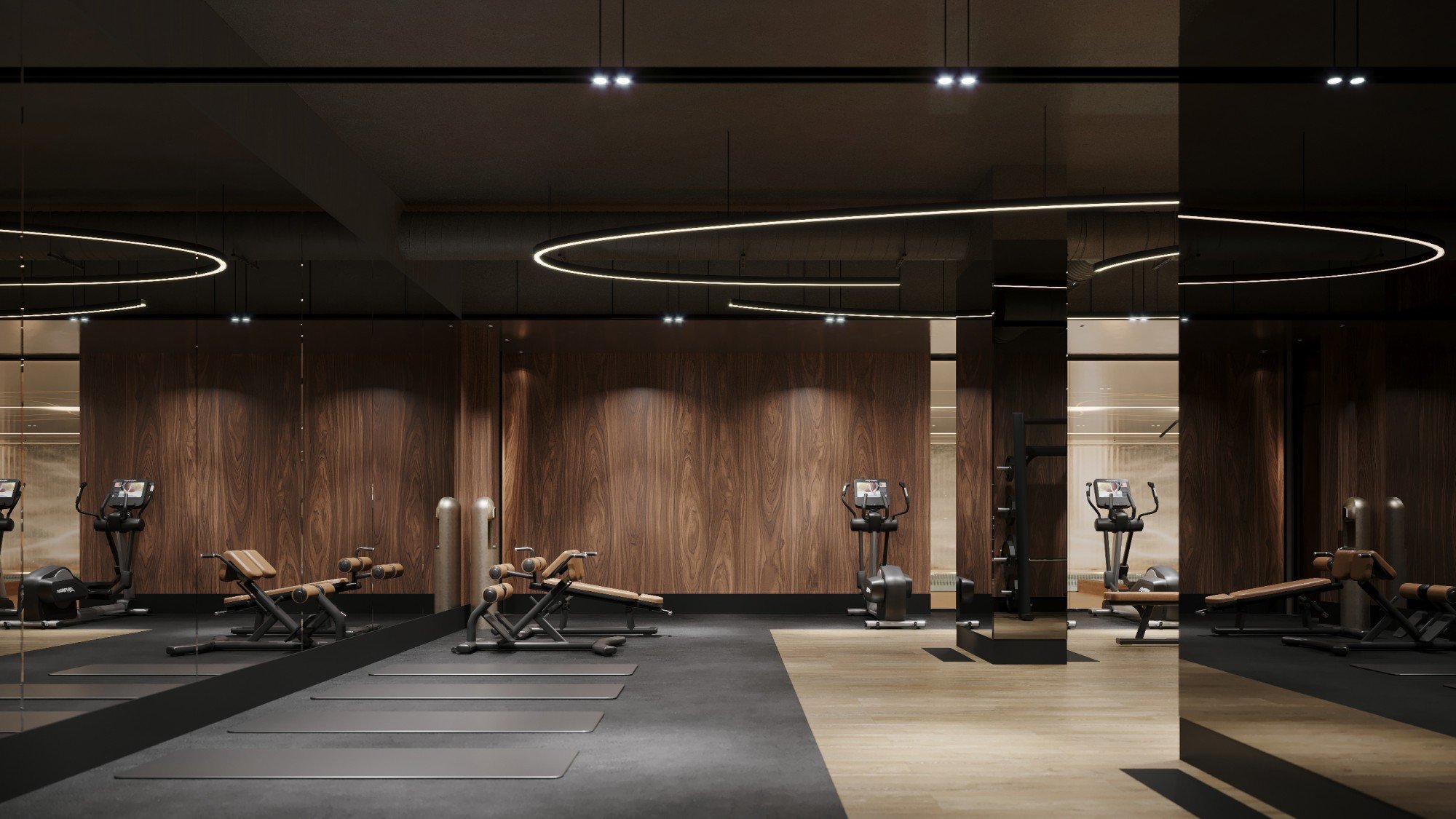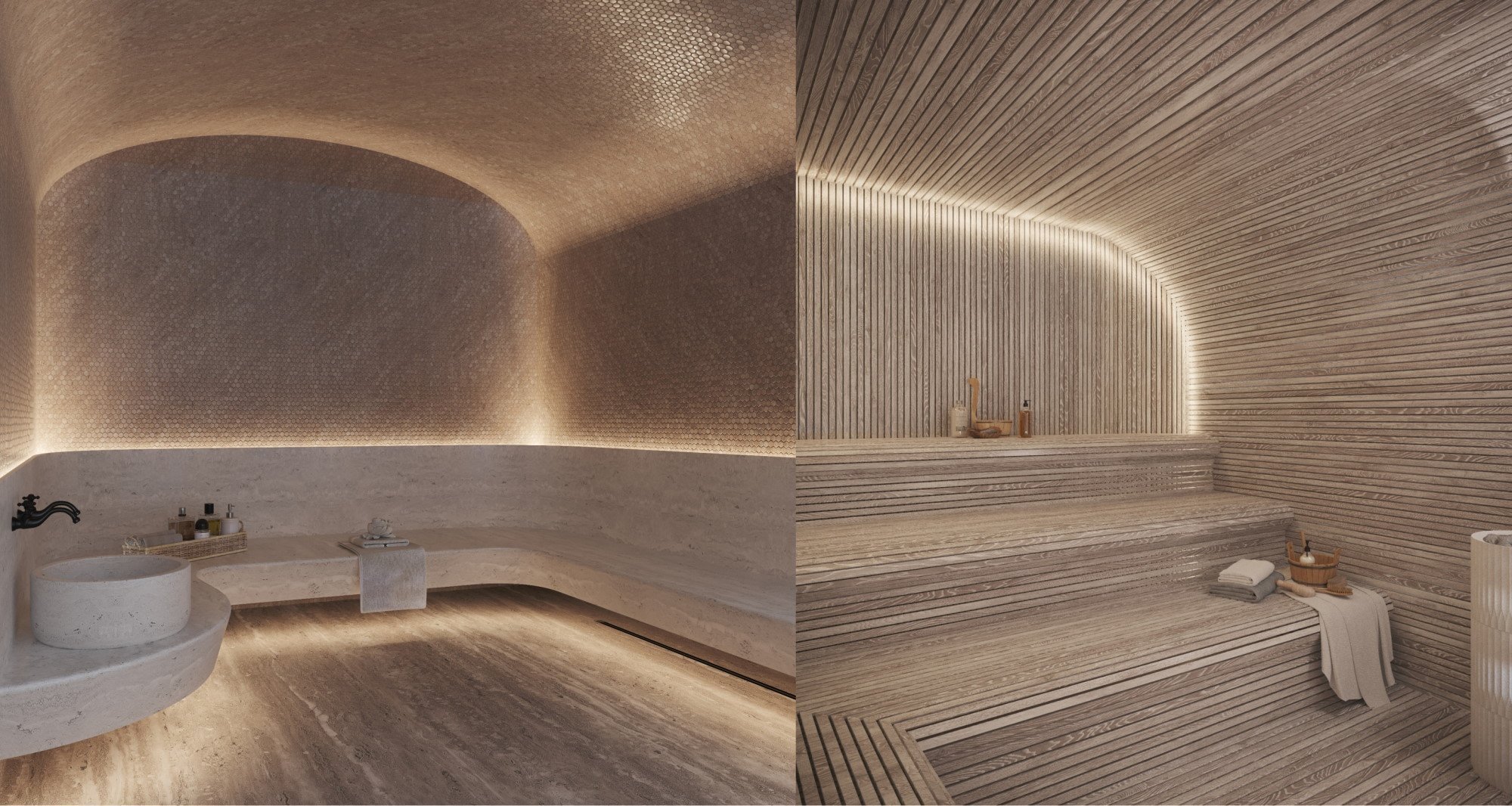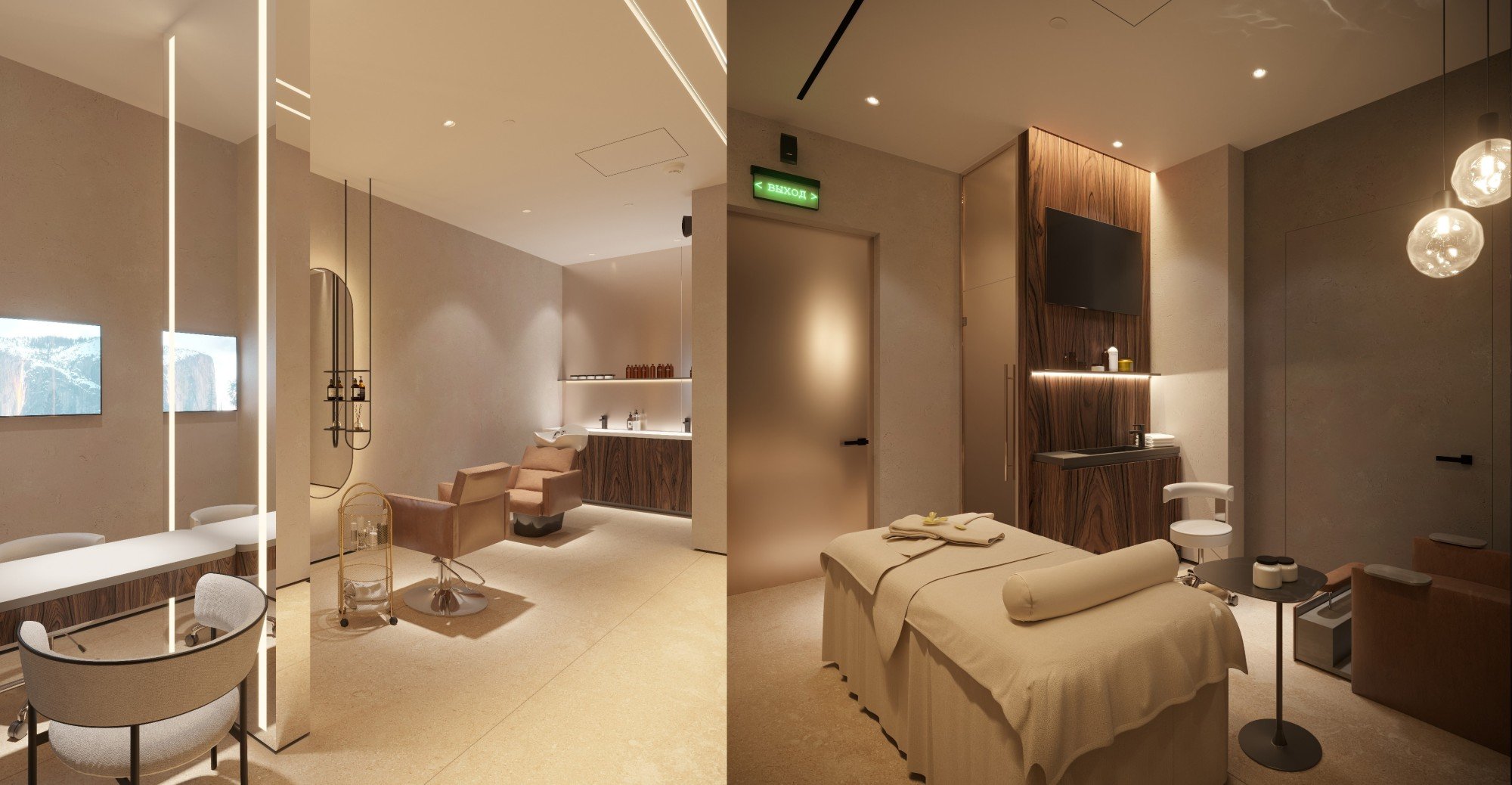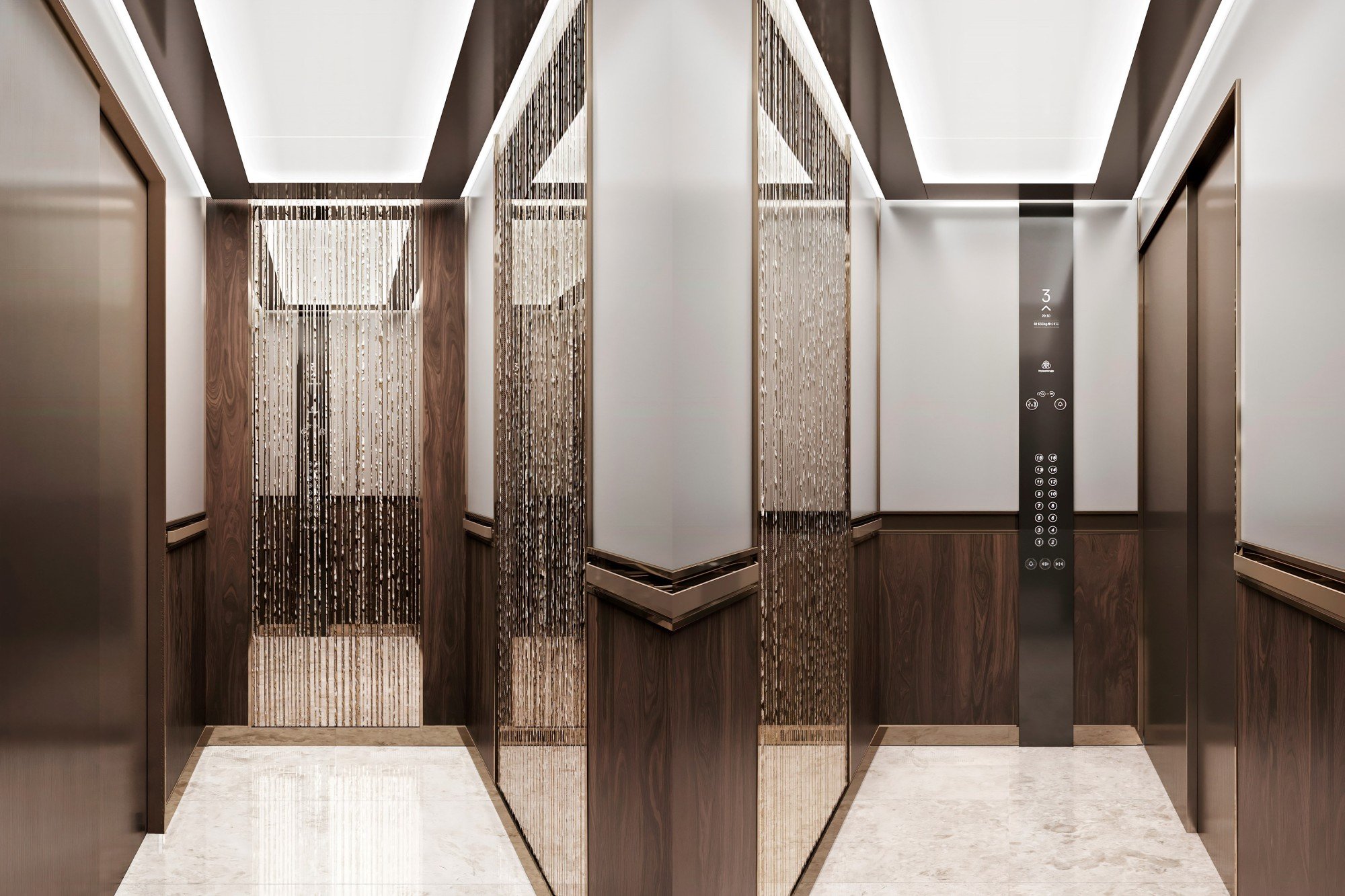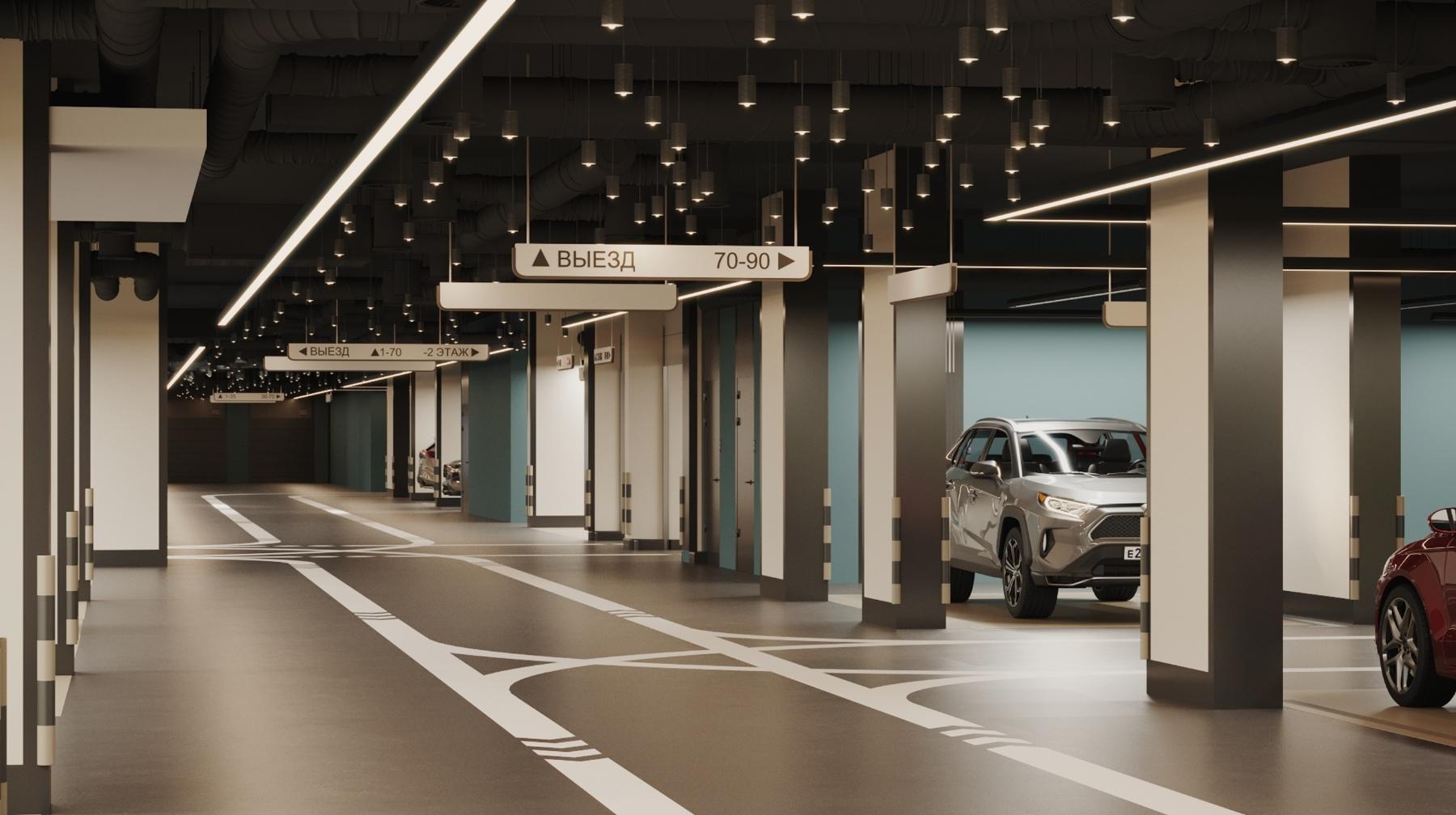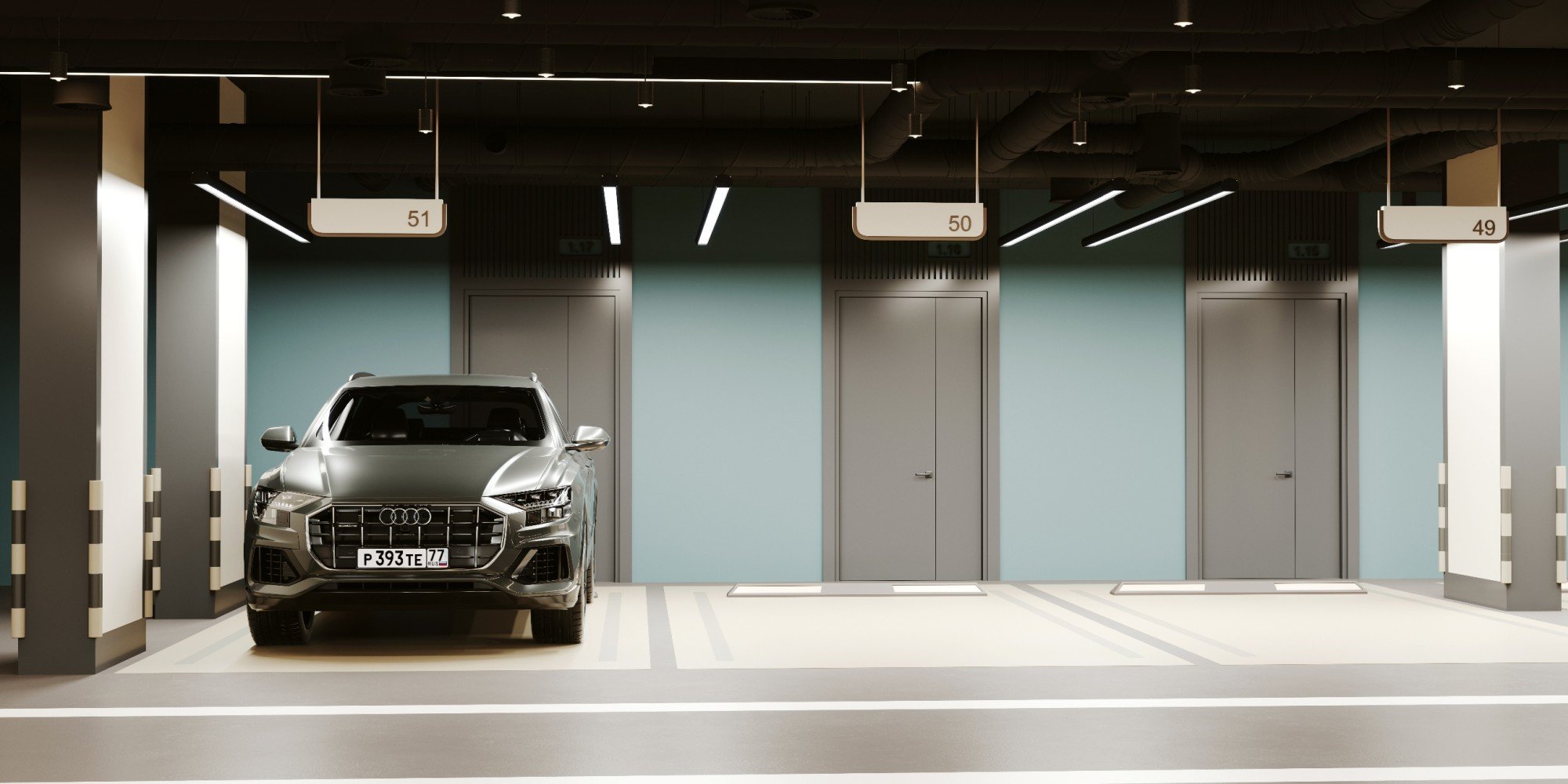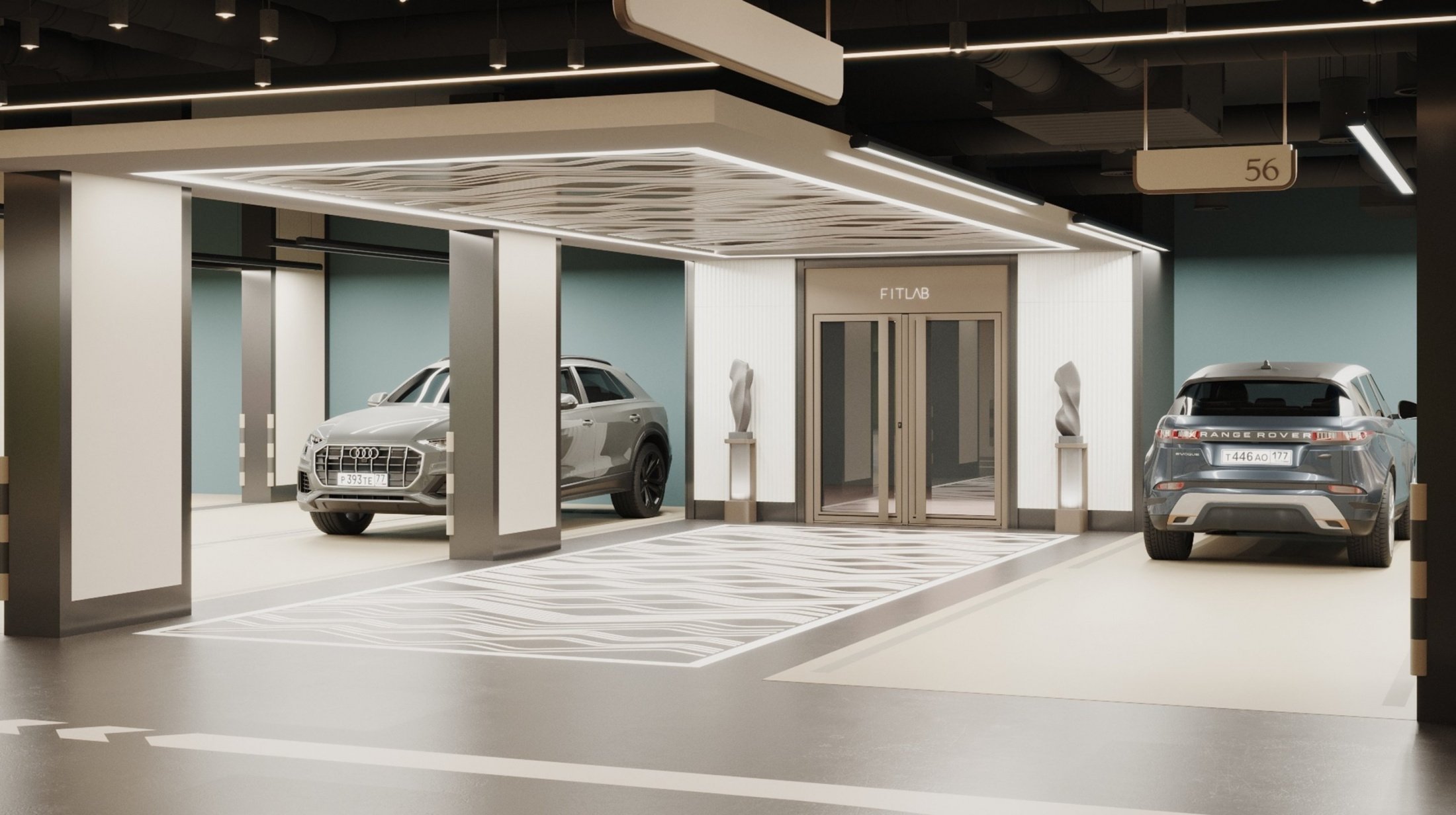 The ultimate apartment building, Lavrushinskiy sets new standards for the elite real estate market in Moscow with its unparalleled service selection and benefits.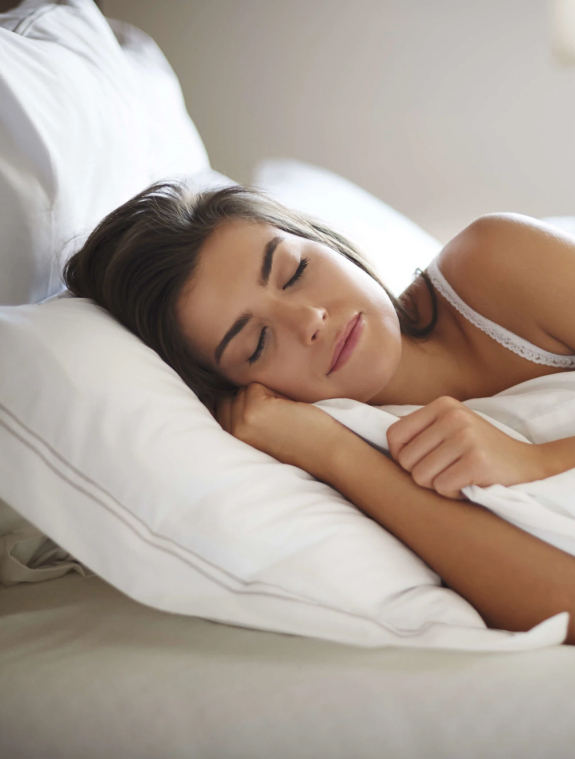 Quiet inside
We use special construction technologies
that allow turning each apartment into an sound-proof capsule:
Walls between the apartments are installed on special vibration pads
Walls between apartments are thicker at 160 mm
Special windows and noise insulation in external walls
All utility systems are installed on vibration supports, isolated with sound-absorbing materials, and placed as far from the apartments as possible, mainly on the underground floors
All comfort systems (ventilation, air conditioning, and even water pipes) are silent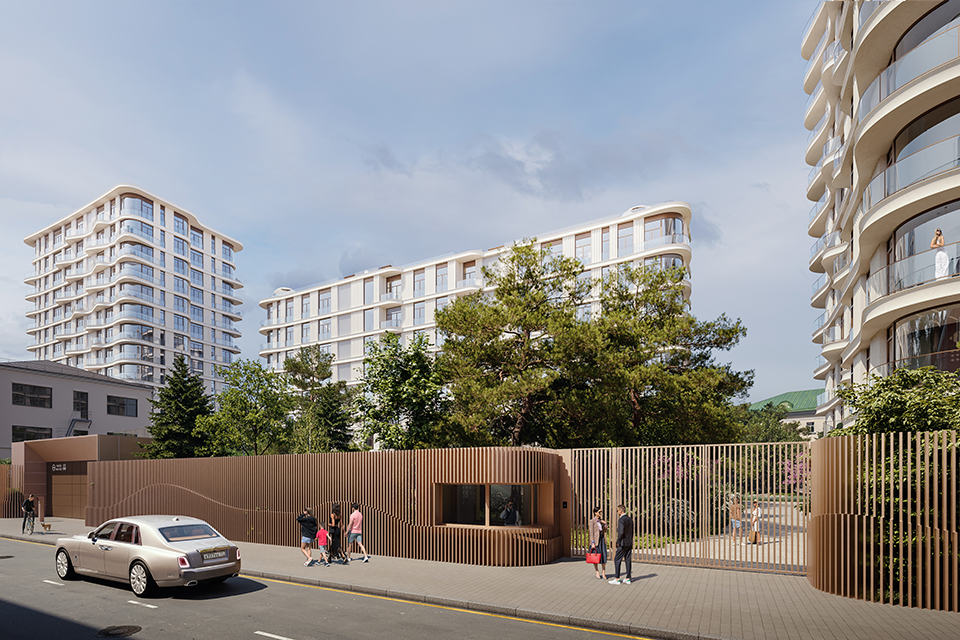 Privacy
We care about our residents' privacy:
There are no high-rise buildings around, so no one will peek into your windows
Windows have special mirror coating on the outside
Only two to four apartments on each floor
A separate elevator for the staff
Closed guarded premises
The courtyard park is hidden from view with abundant screening landscaping
Subtle high-end service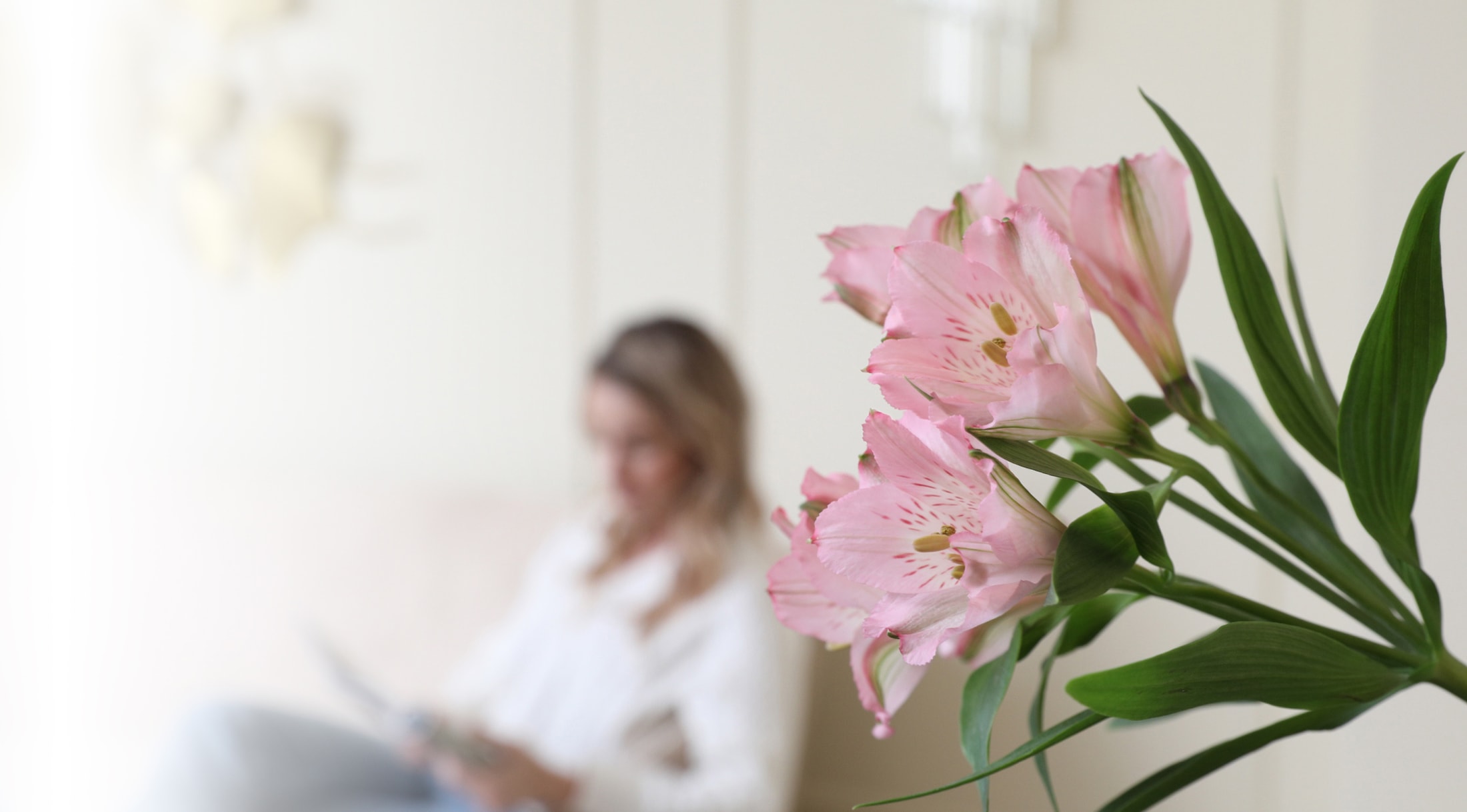 The best most comprehensive comfort systems
Lavrushinskiy boasts a unique solution for the Moscow real estate market: a high-end technology that allows air intake for ventilation at a height of more than 50 m. The concentration of carbon monoxide (CO) is much lower than at the surface of the earth, which contributes to life expectancy.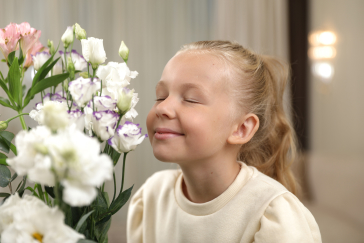 Lavrushinskiy boasts a unique solution for the Moscow real estate market: a high-end technology that allows air intake for ventilation at a height of more than 50 m. The concentration of nitrogen dioxide (NO2) and carbon monoxide (CO) is much lower than at the surface of the earth, which contributes to life expectancy. The air in your apartment is continuously refreshed and never has any unpleasant odors.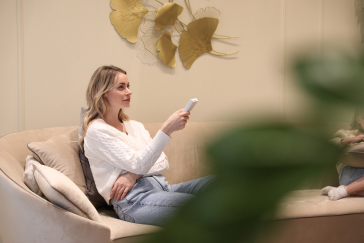 We have provided for the most convenient system for you: each apartment comes with a mini VRV module. We install the external unit, and the only thing you have to do is choose an internal one that suits your needs and aesthetics. It does not change the appearance of the building as all equipment is installed in special niches hidden by facade grids.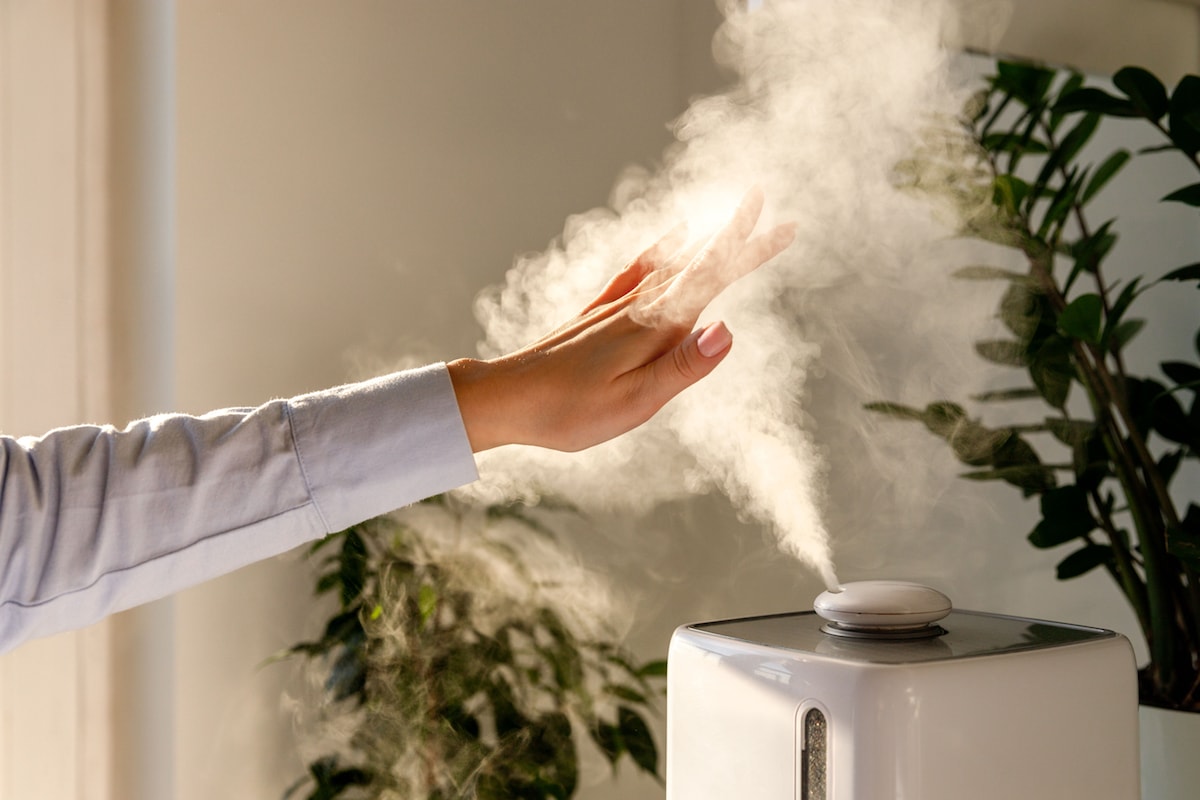 Optimum humidity is an important factor in ensuring your wellbeing and comfort. It helps in various ways:
Filters dust and allergens
Eliminates dry nose, throat, or eyes, reduces the risk of viral infections
Prevents vision loss
Helps sleep better
Prevents skin aging, moisture loss, and early wrinkles
Extends the life of parquet and furniture, leather goods, textiles, and other natural materials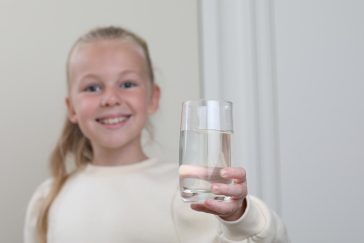 With purification to the standards of bottled water, you homemade food as well as showering or bathing will be beneficial for your health.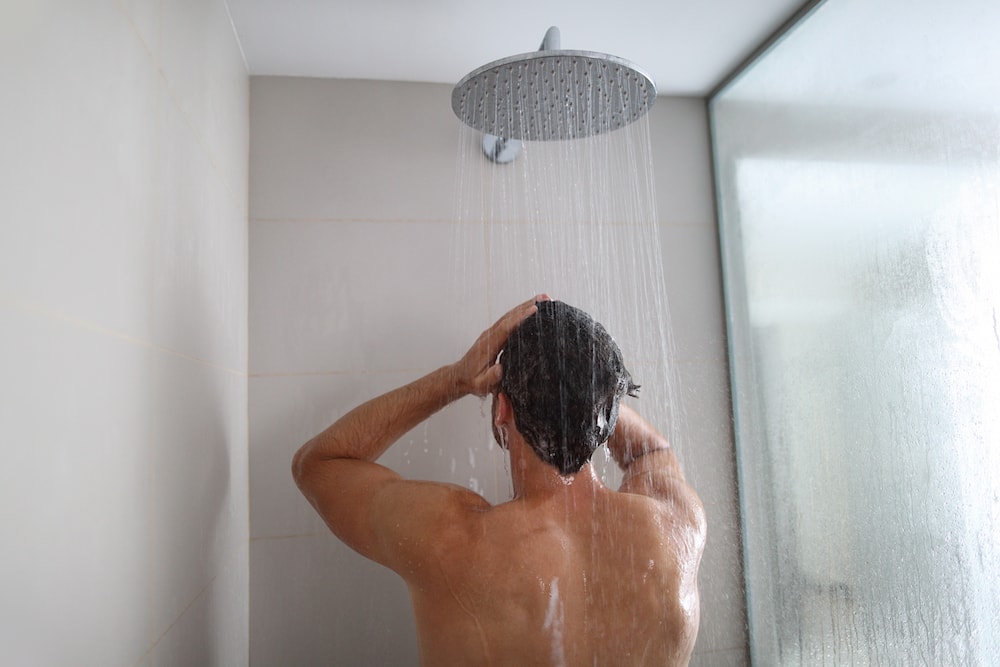 No need for a boiler that eats away the space in your apartment.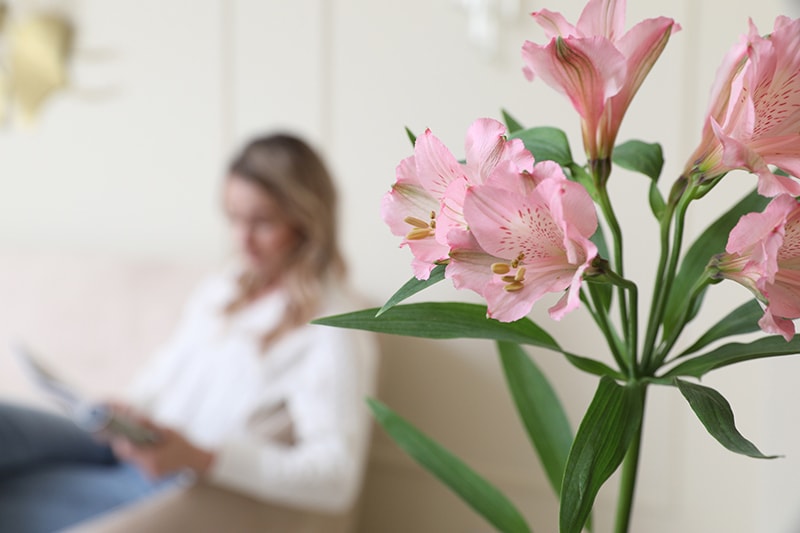 Our Building Management System (BMS) controls its comfort systems. It collects data about all utility systems, ensures that they work in the most efficient way possible, and notifies the supervisor about any deviations. This eliminates the human factor and unexpected failures. The BMS is responsible for electricity and water utilities, lighting, ventilation, heating, air conditioning, fire safety, communications, and safety. All these solutions have been developed by system automation experts and used by Sminex in all its buildings for more than ten years already. For example, with the BMS, the air conditioning system automatically maintains the optimum temperature in the building as well as keeps the air inside fresh taking into account the current weather conditions. And it conserves energy on top of that.
HIGH-END LOBBIES
The chic lobby with 4.5 m high ceilings is decorated with marble and precious woods. Here, you will find a friendly concierge, a bar, waiting room, a storage room for strollers and bicycles, and guest bathrooms. Drink a cup of coffee or get it to go, wait for your loved ones, talk to your neighbors, or even work as Wi-Fi is available on all premises. This is a perfect place to meet up outside of your apartment.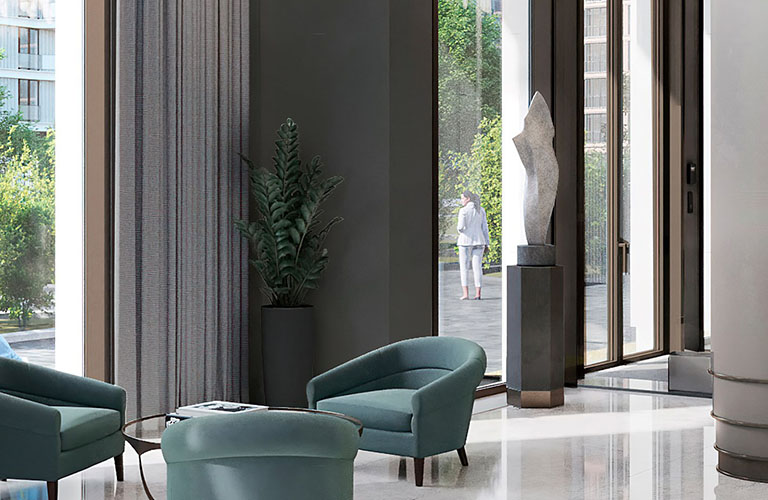 West building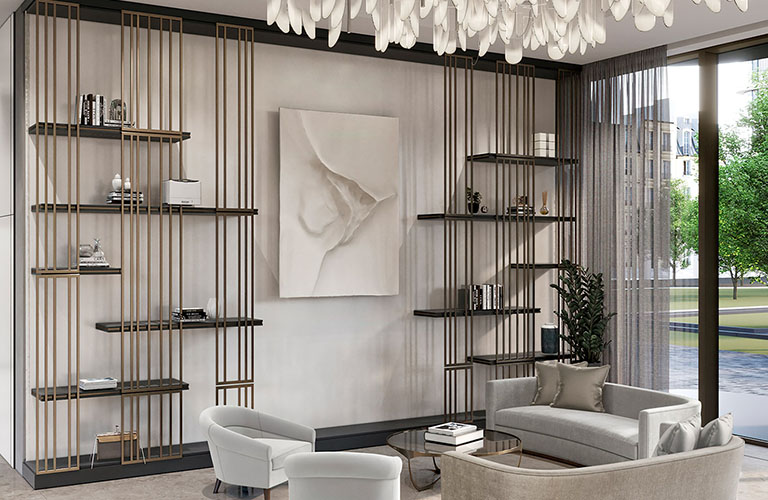 Central building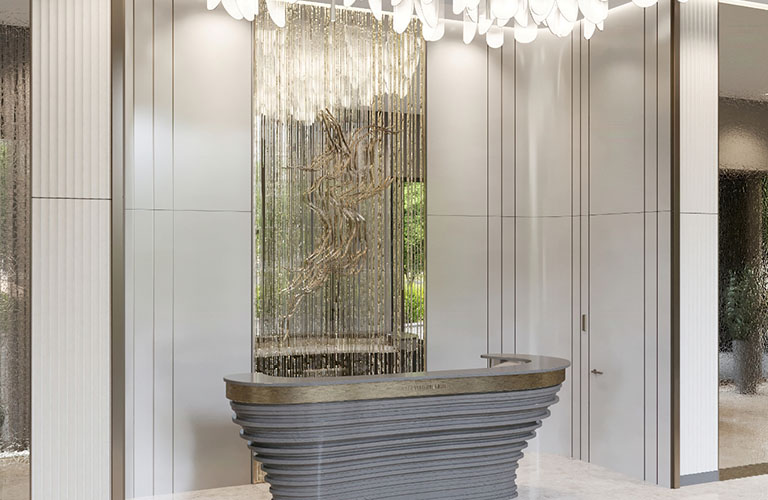 East building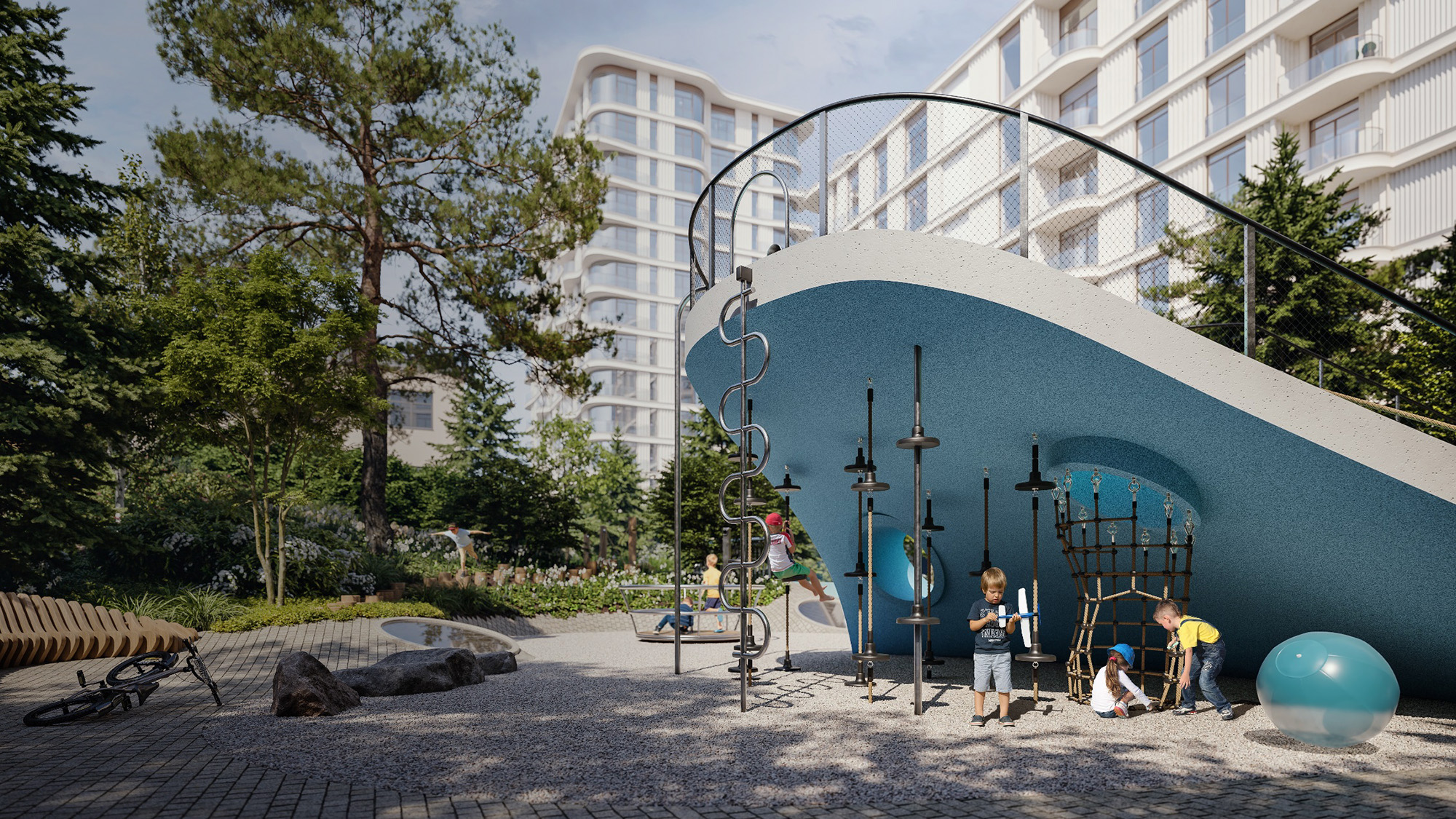 Children's play area
Children can enjoy a unique play area that follows our KID'S LAB standard with different parts forming a coherent themed environment where everything reminds you of the sea
Children can enjoy a unique play area that follows our KID'S LAB standard with different parts forming a coherent themed environment where everything reminds you of the sea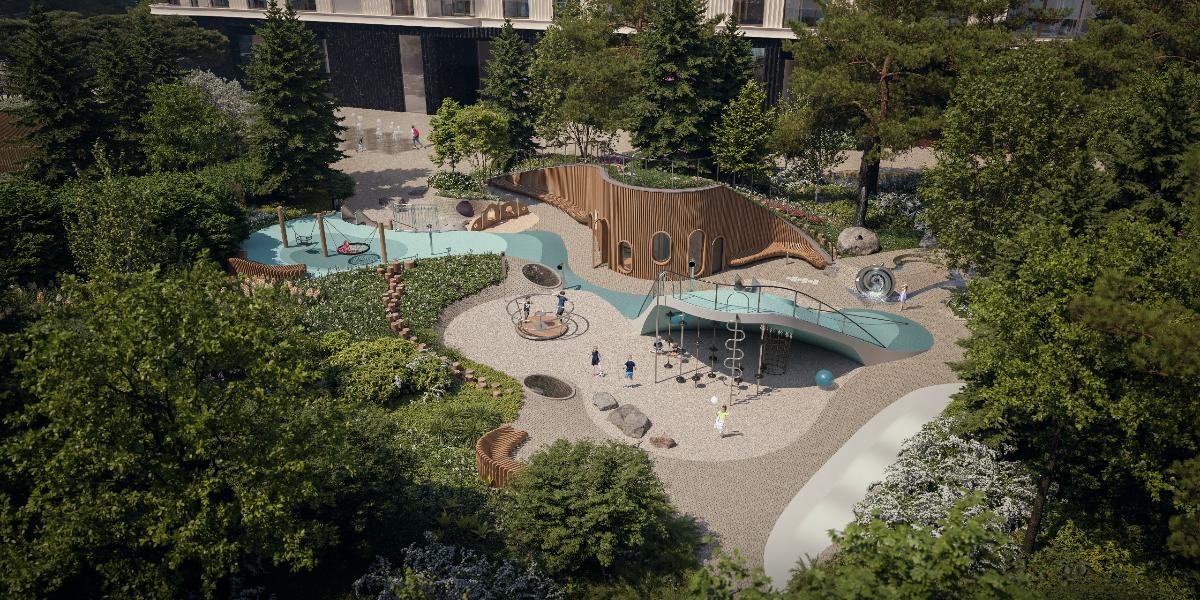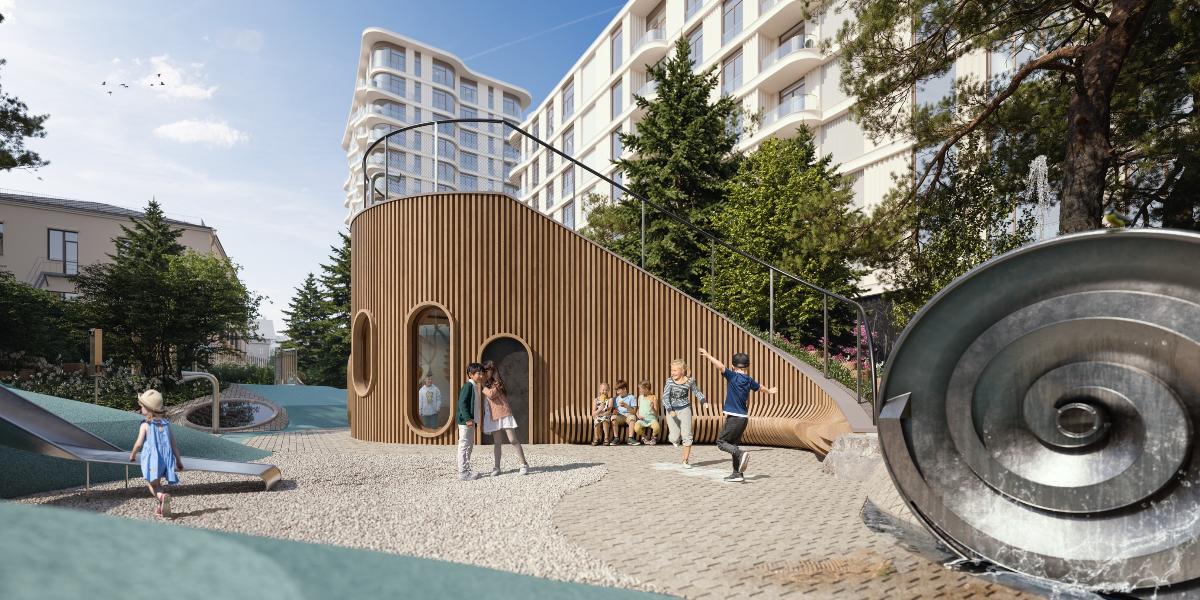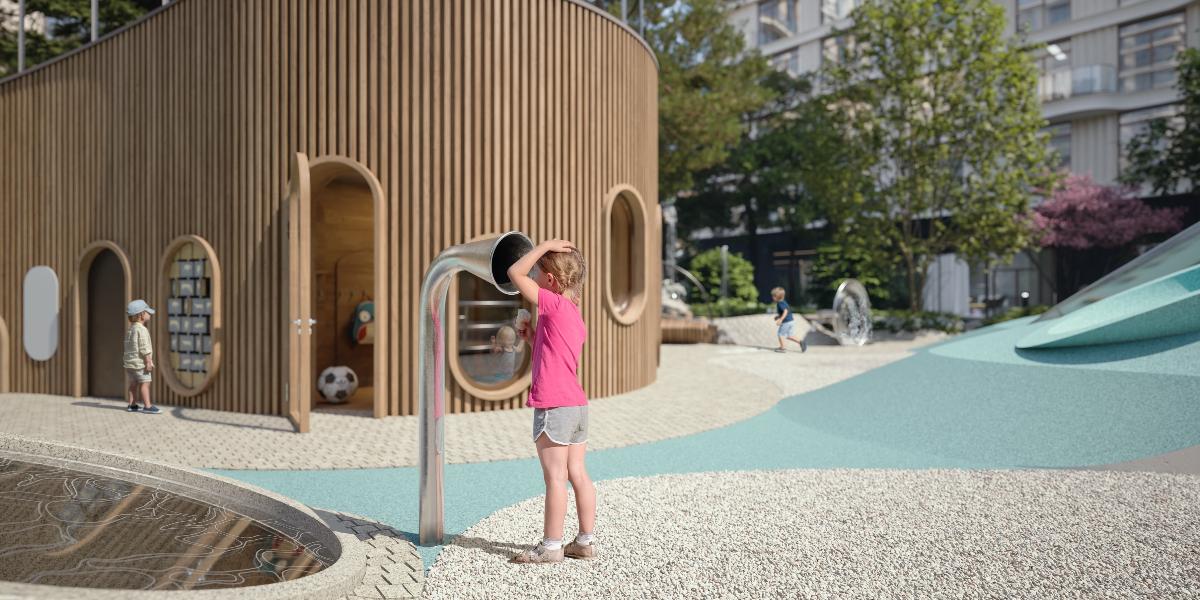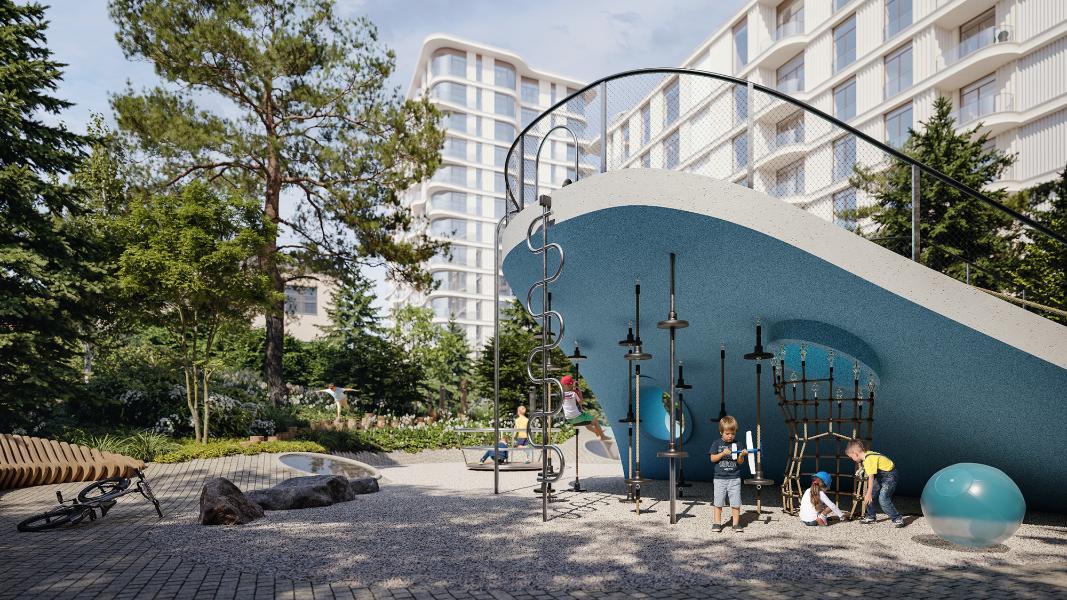 Children's playground
An entire world above water! It provides everything for outdoor activities, including sand, experiments with water, a climbing wall, a track to ride a balance bike or a kick scooter, and much more.
500
sq. m
children's playground
area
Activity room
Activity room
Located under the playground (on the underground floor), it is a marine fantasy with a shipwreck, slides, a suspended maze, a ball pit, and a projector. There is also an area with folding tables for children to draw, sculpt, and read in.
The two worlds are connected via portholes, a periscope, and a speaking pipe. You can go "underwater" from the playground by ladder or slide. Various play scenarios develop sight, hearing, touch, sense of balance, and other abilities.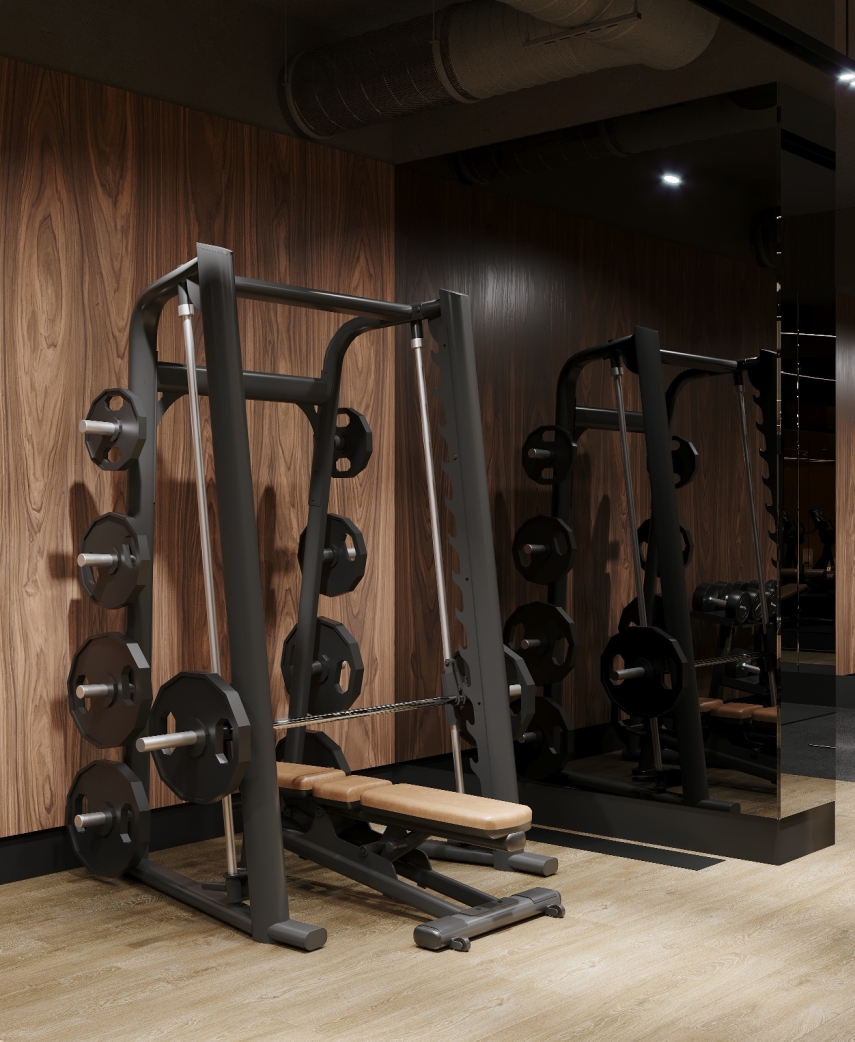 FOR A HEALTHY LIFESTYLE, RESIDENTS ONLY
We have created an environment for you to lad a healthy lifestyle with our signature FIT LAB standard, which includes a 25-m pool, a hot tub, sauna, hammam, a fully equipped gym, beauty room, and areas for doing yoga and working out outdoors. The total FIT LAB area reaches 800 sq. m. All premises are open only for residents to enjoy for free.
The pool is equipped with an ozone purification system. Thanks to it, the water is much clearer, does not smell or damage your skin. The pool is equally suitable for swimming at a leisurely pace and doing laps. The pool and the gym are divided with a smart glass that can turn opaque if you wish.
The sauna is made of Canadian cedar, while the hammam is finished with natural travertine.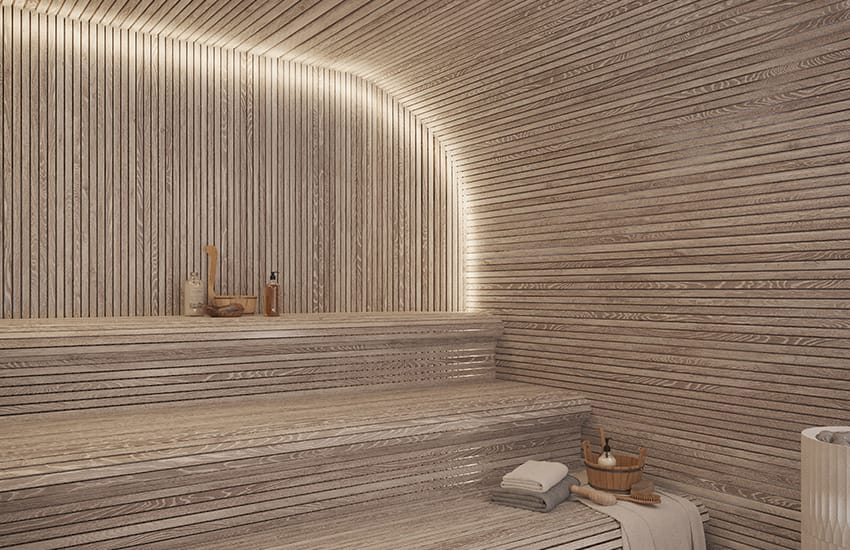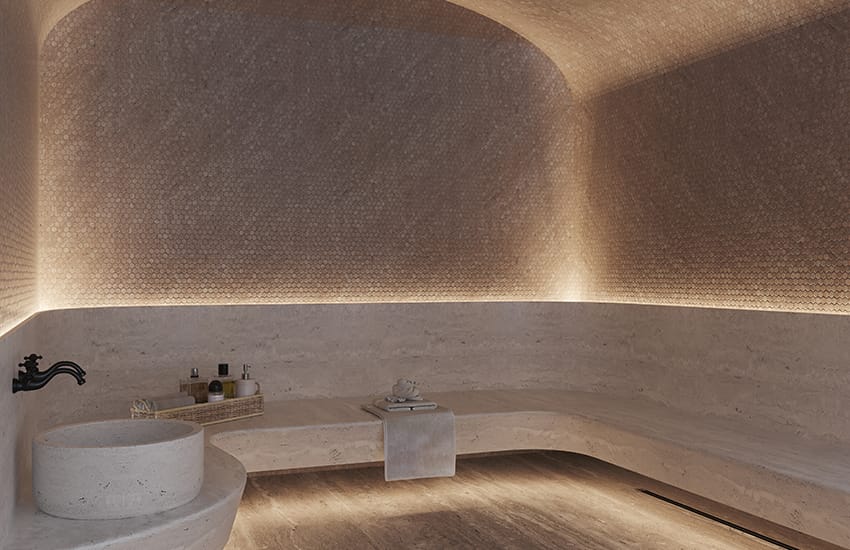 The gym offers:
A cardio area with treadmills, exercise bikes, and ellipticals
Strength training
Free weight
An area for stretching and pilates
TRX.
You can invite your personal trainer here. There are spacious locker rooms and showers.
A beauty zone that spans two rooms with a massage table and nail and hair care areas is provided for revitalizing treatments and maintaining your appearance. Residents can invite their personal masseurs, hair stylists, and beauticians.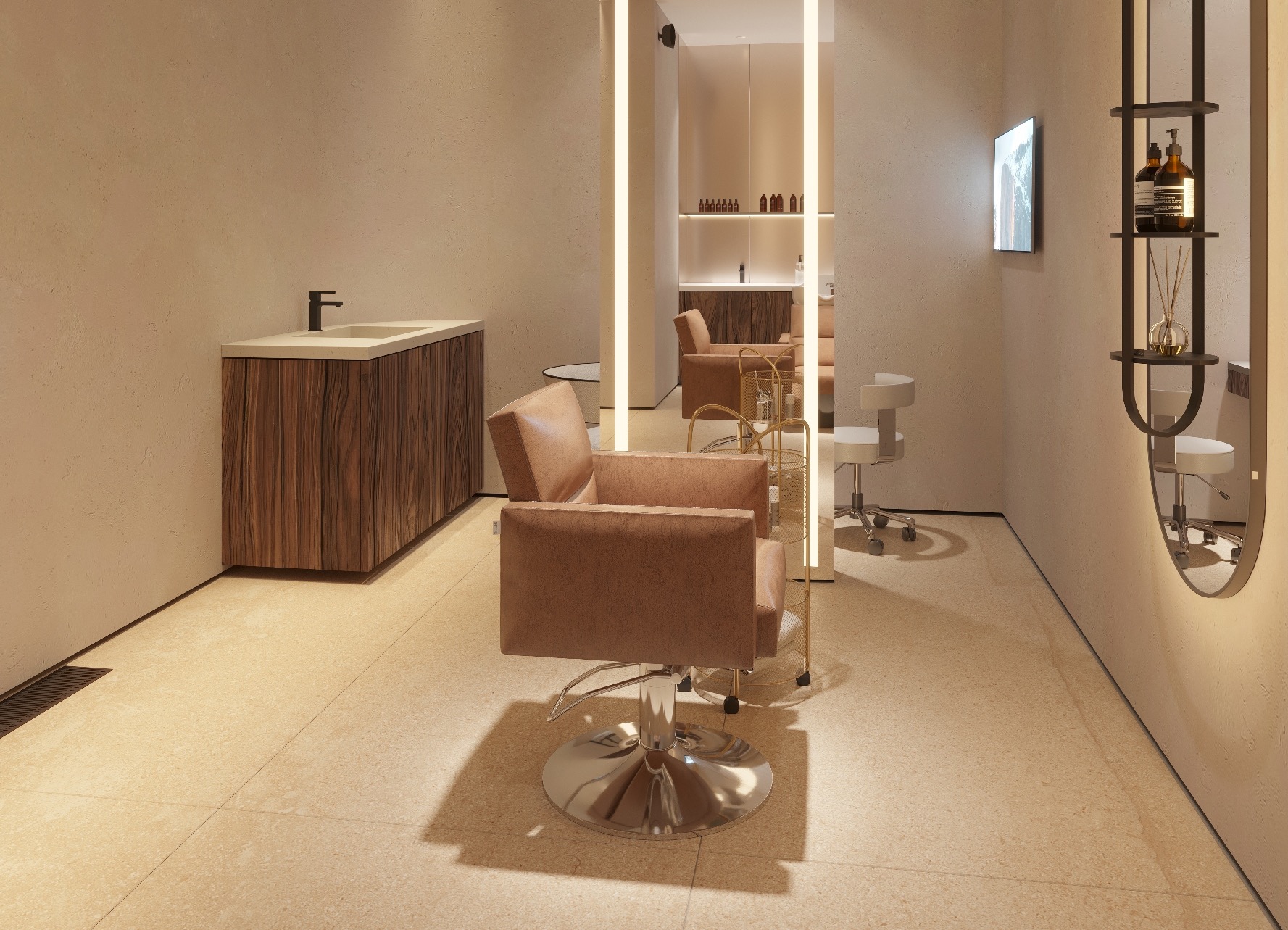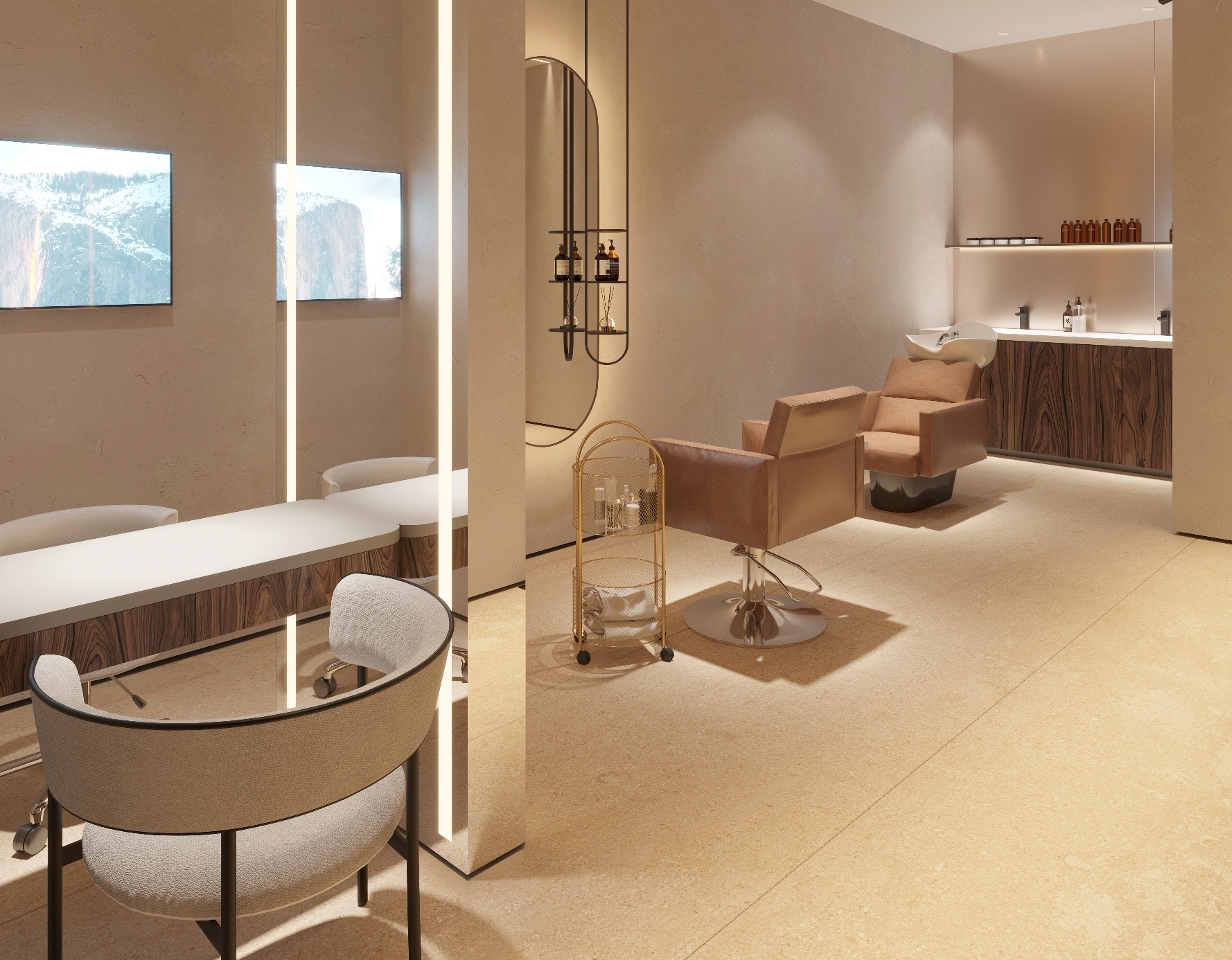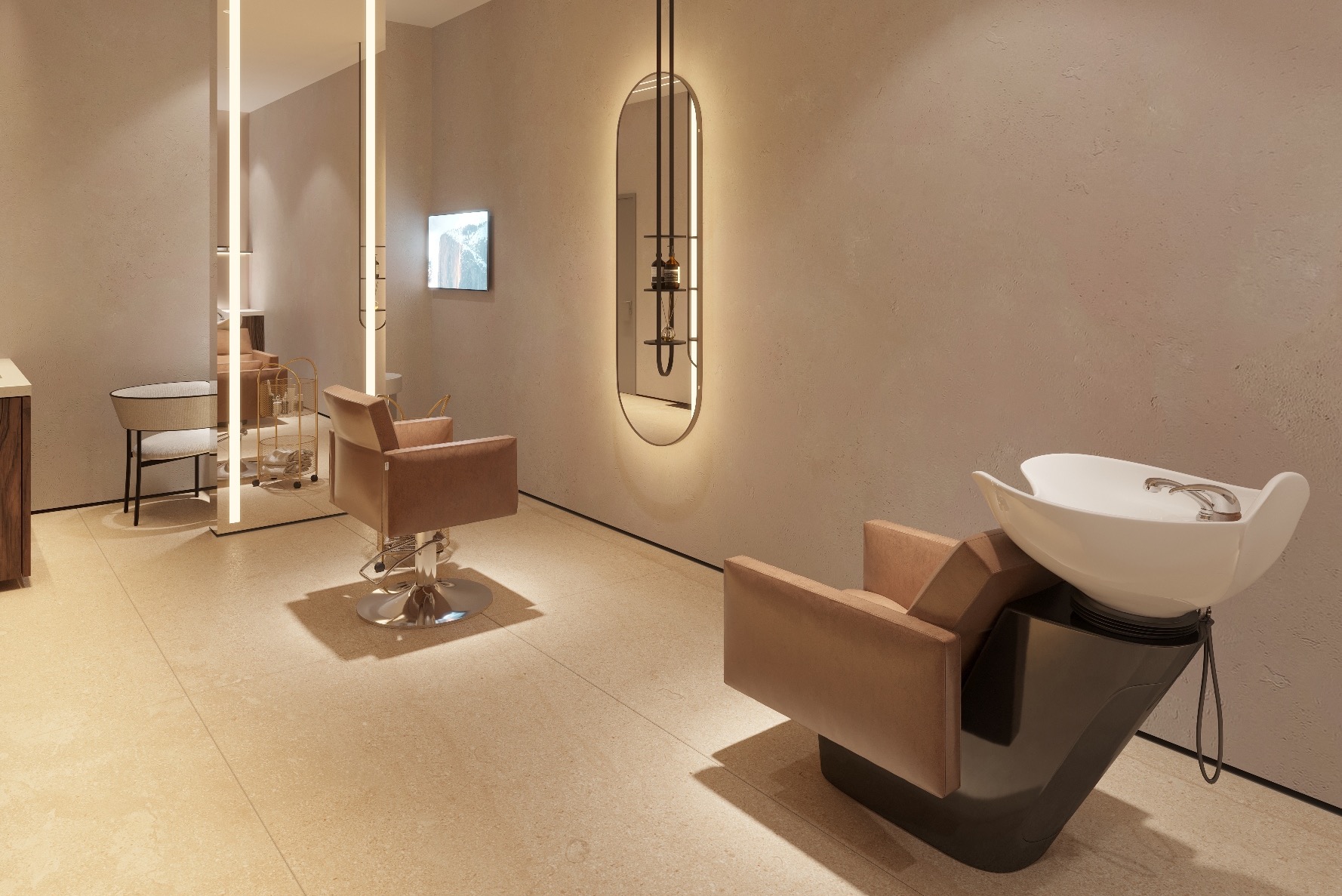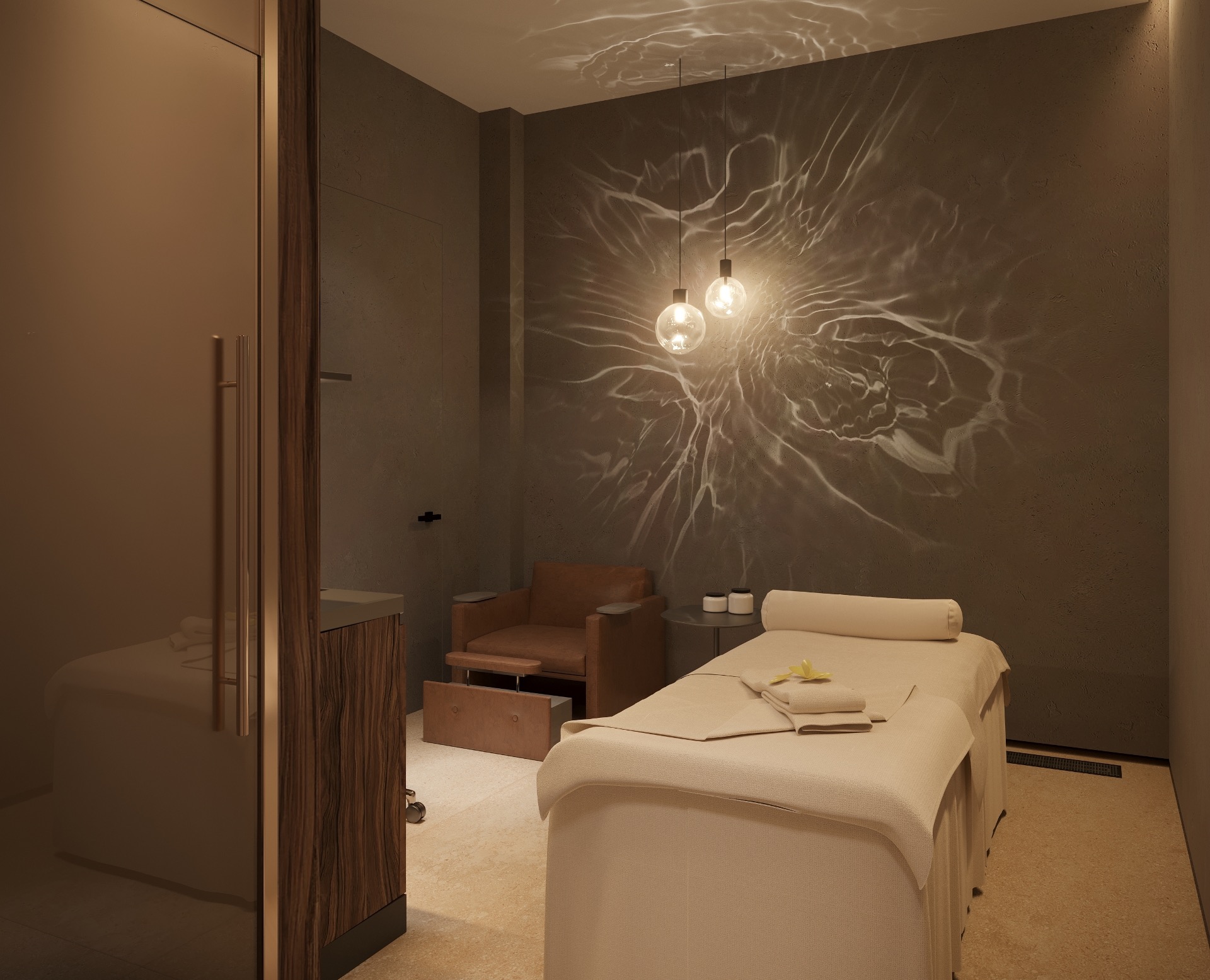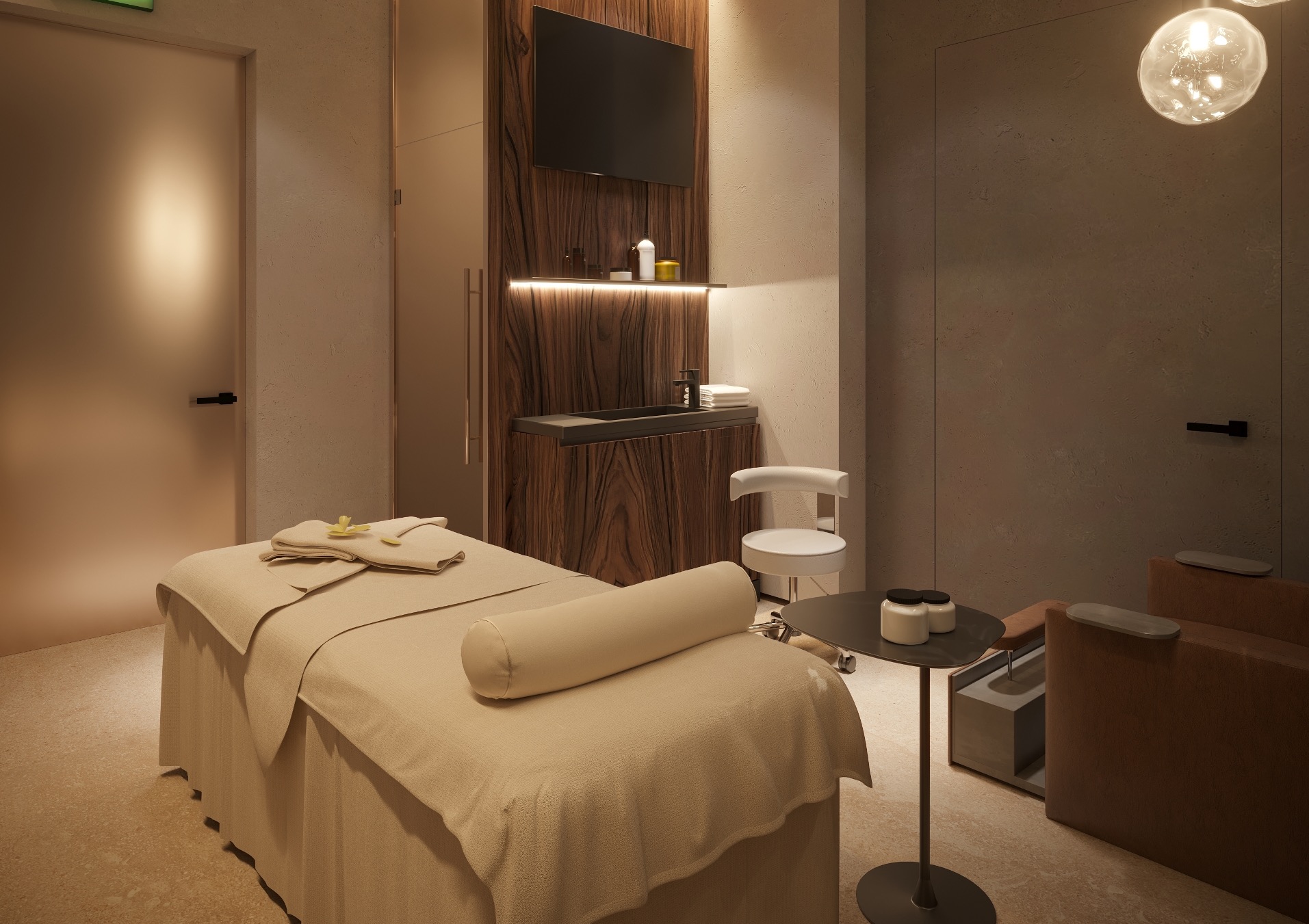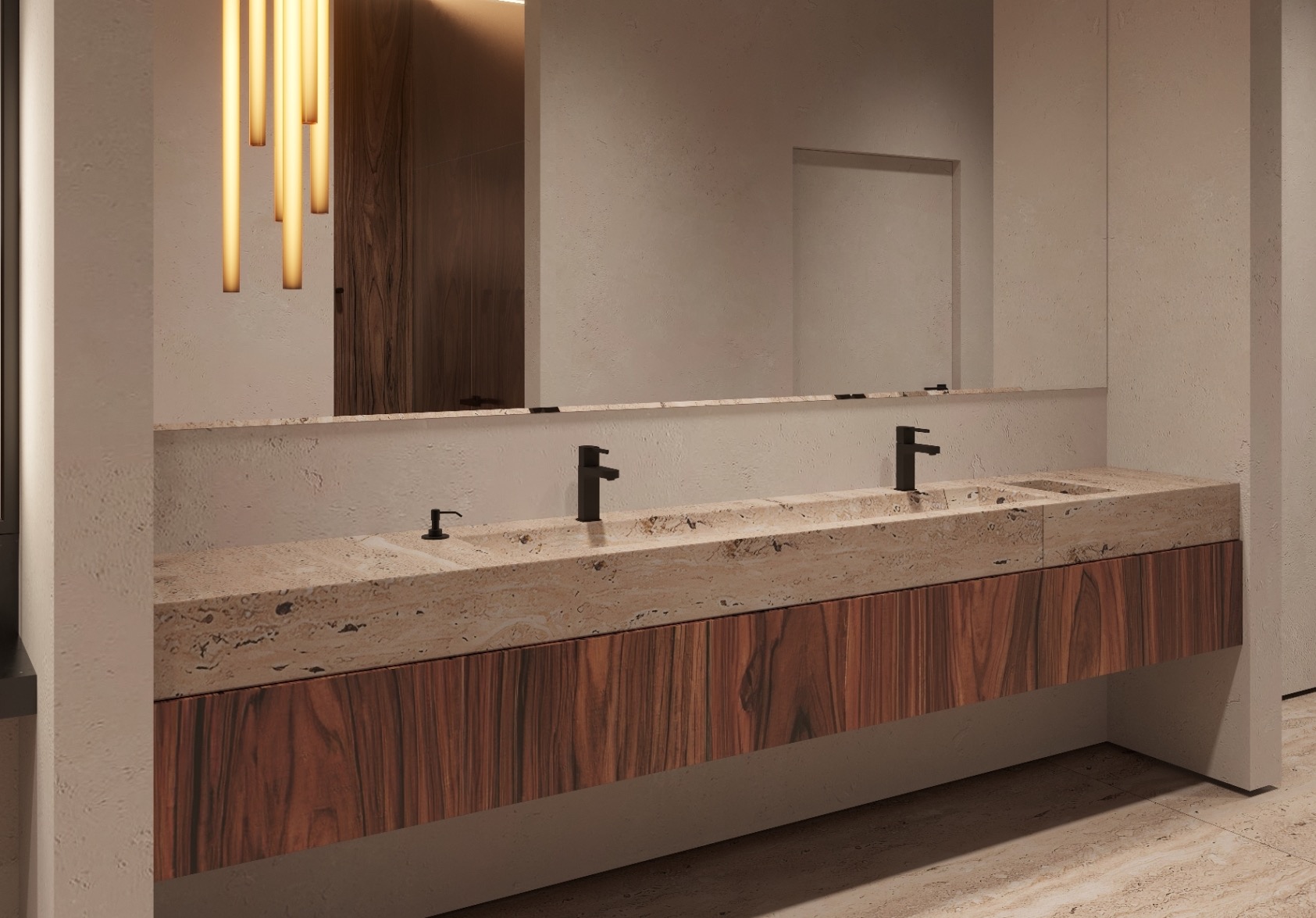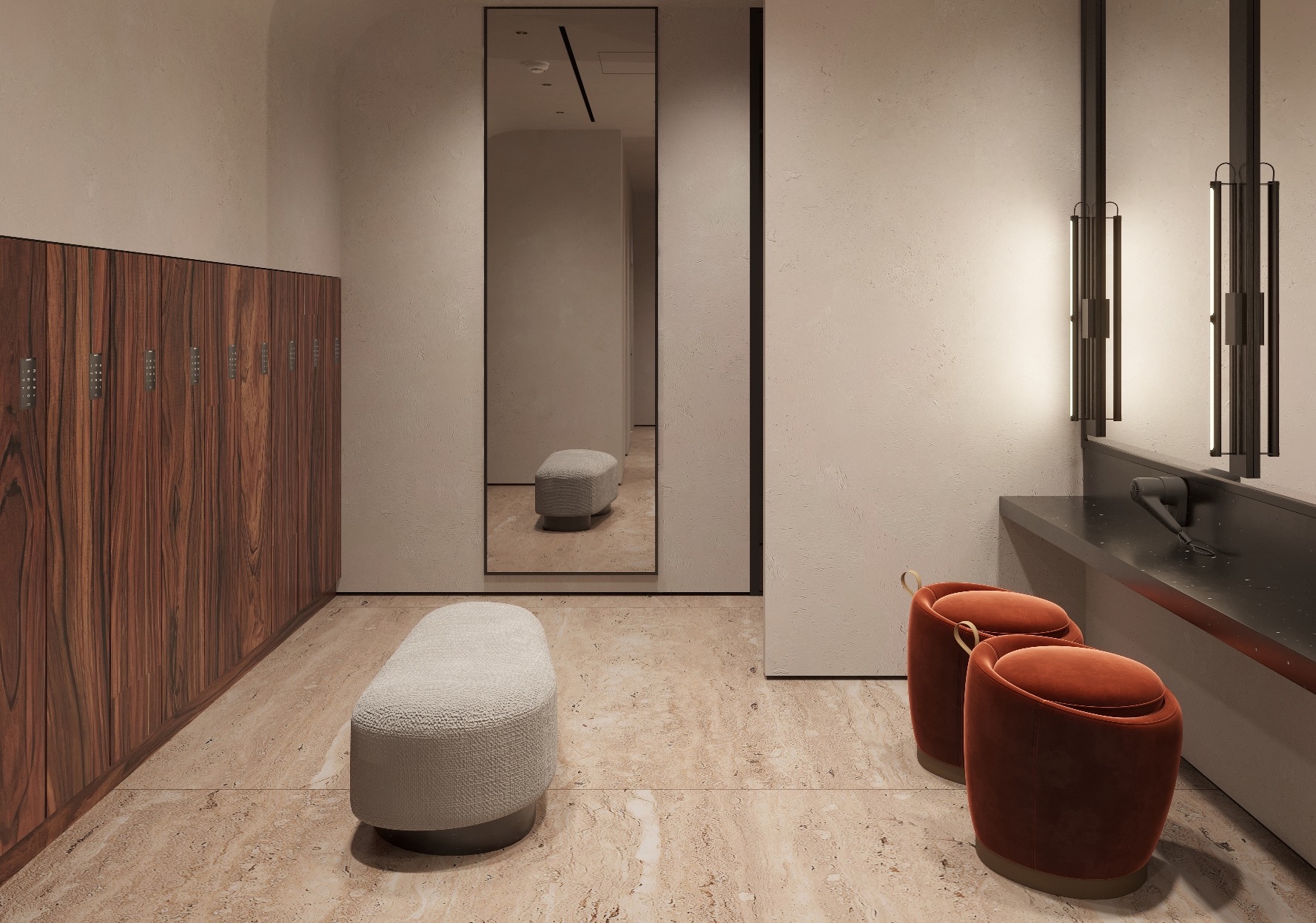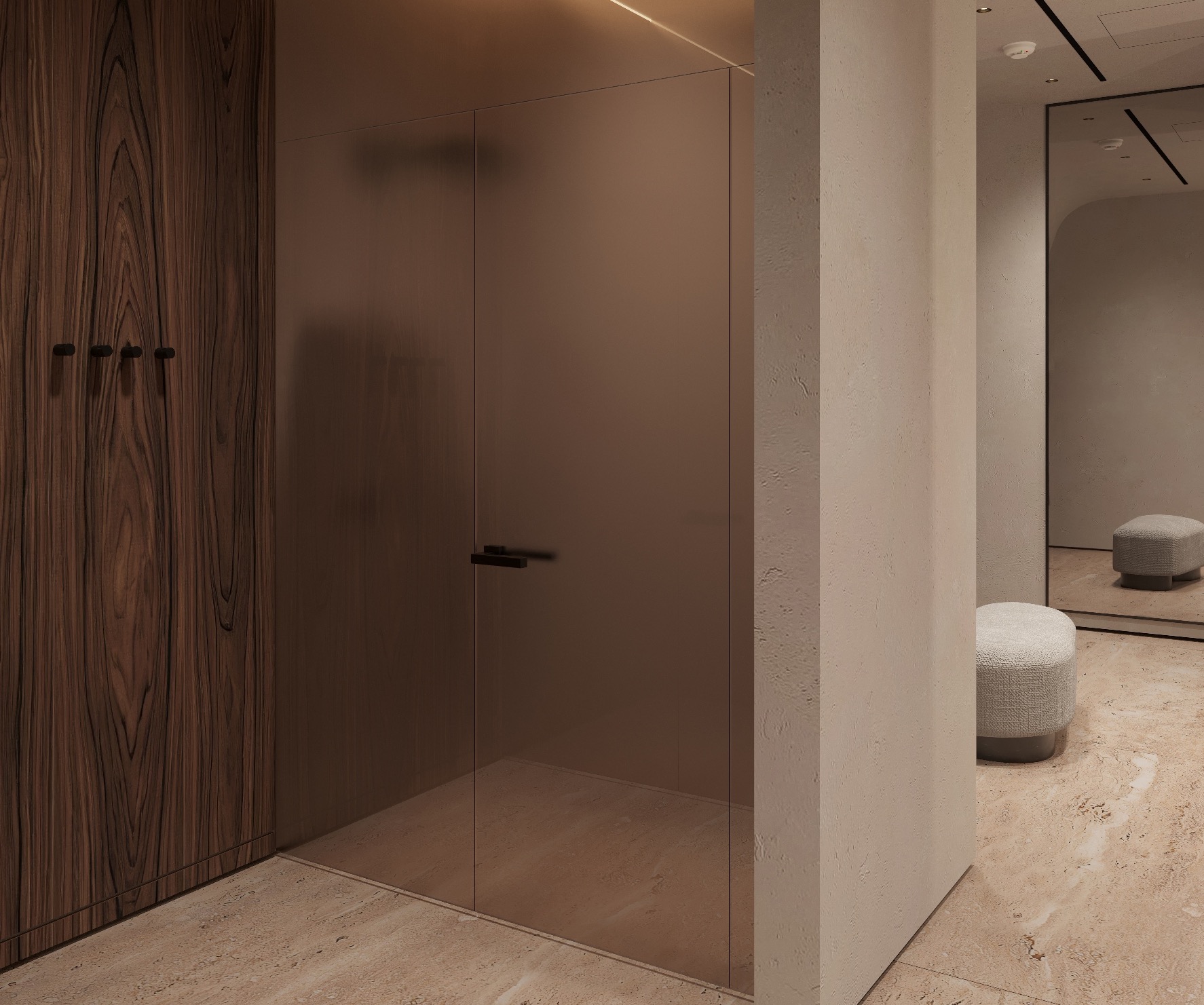 A workout area with a basketball hoop, weight machines, a secluded area for doing yoga and meditating, as well as table tennis tables are available for outdoor activities.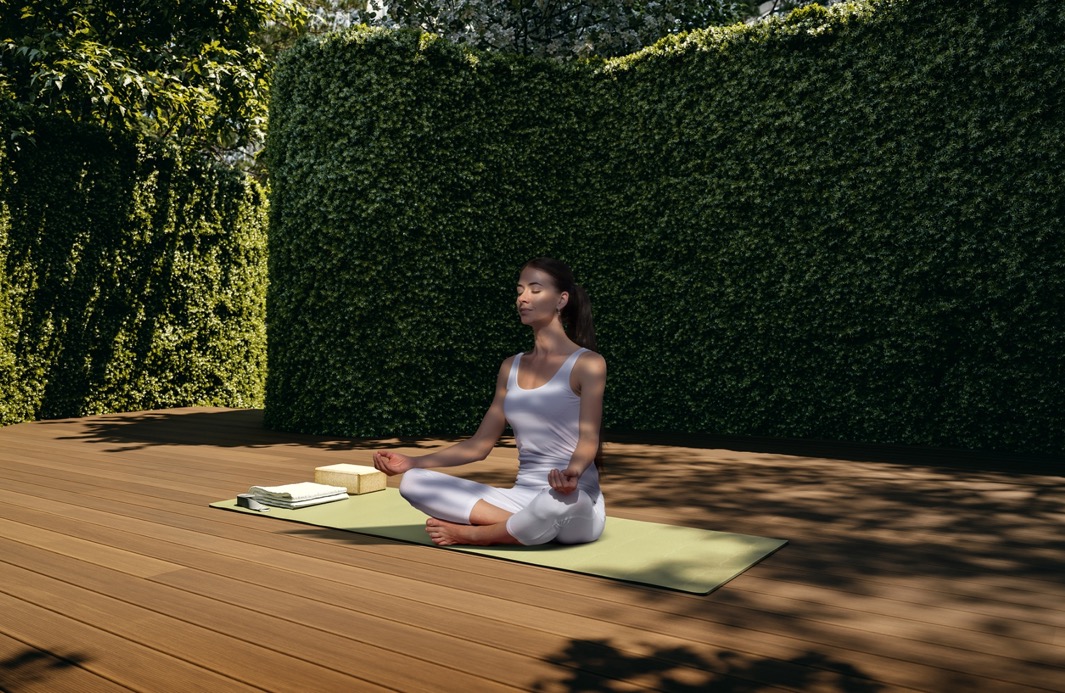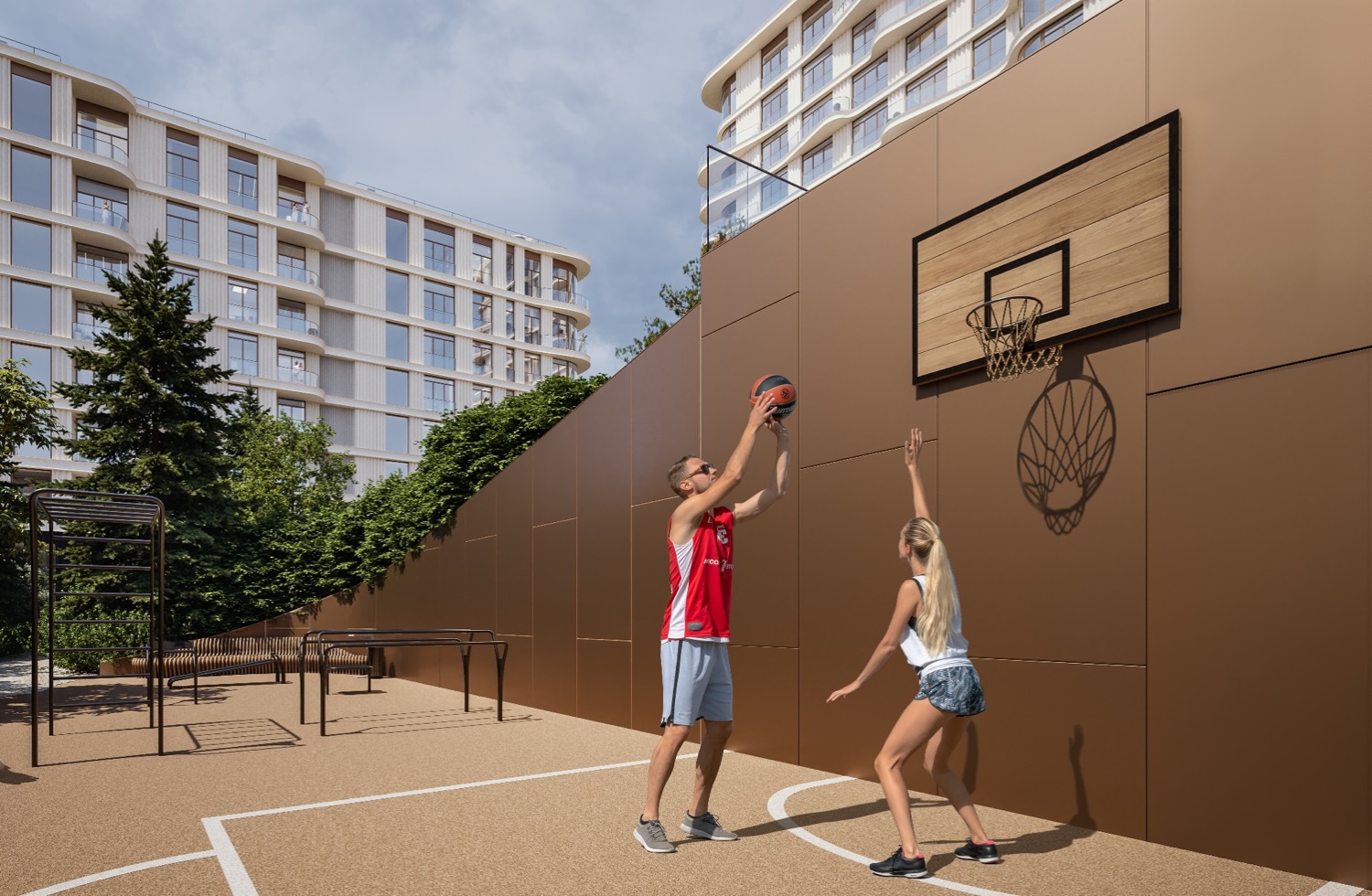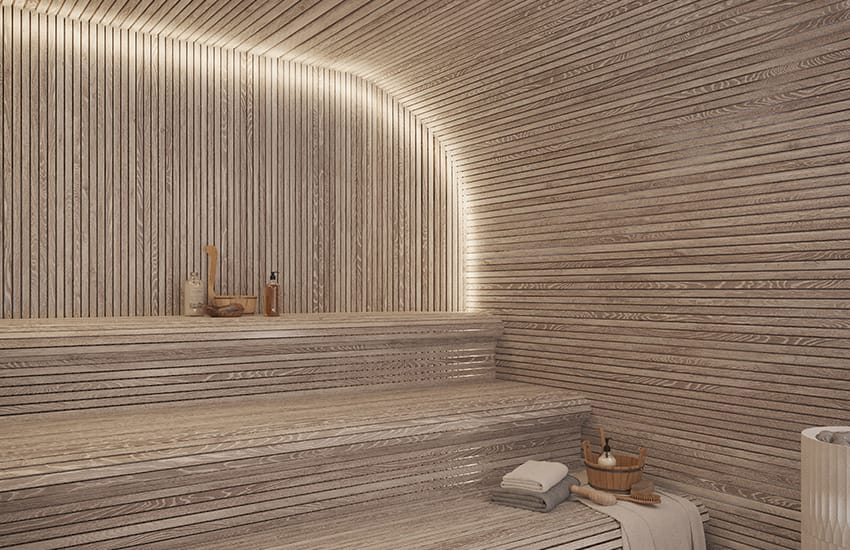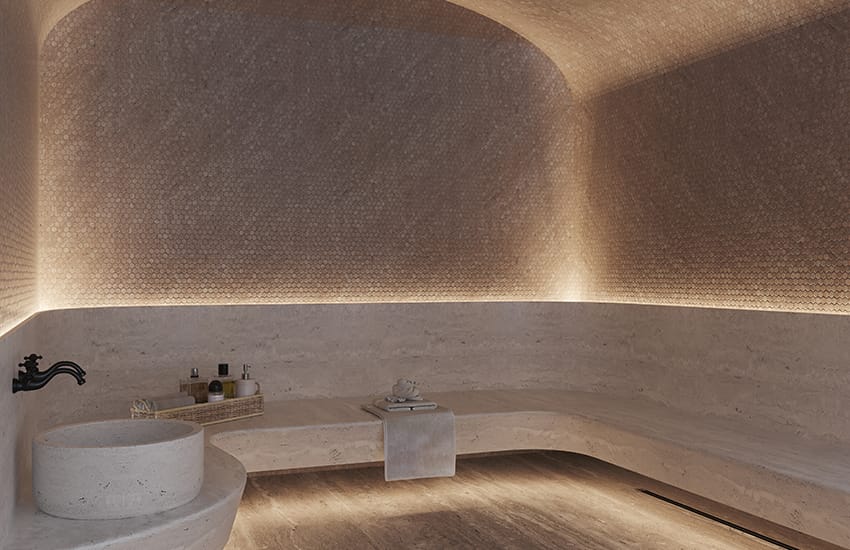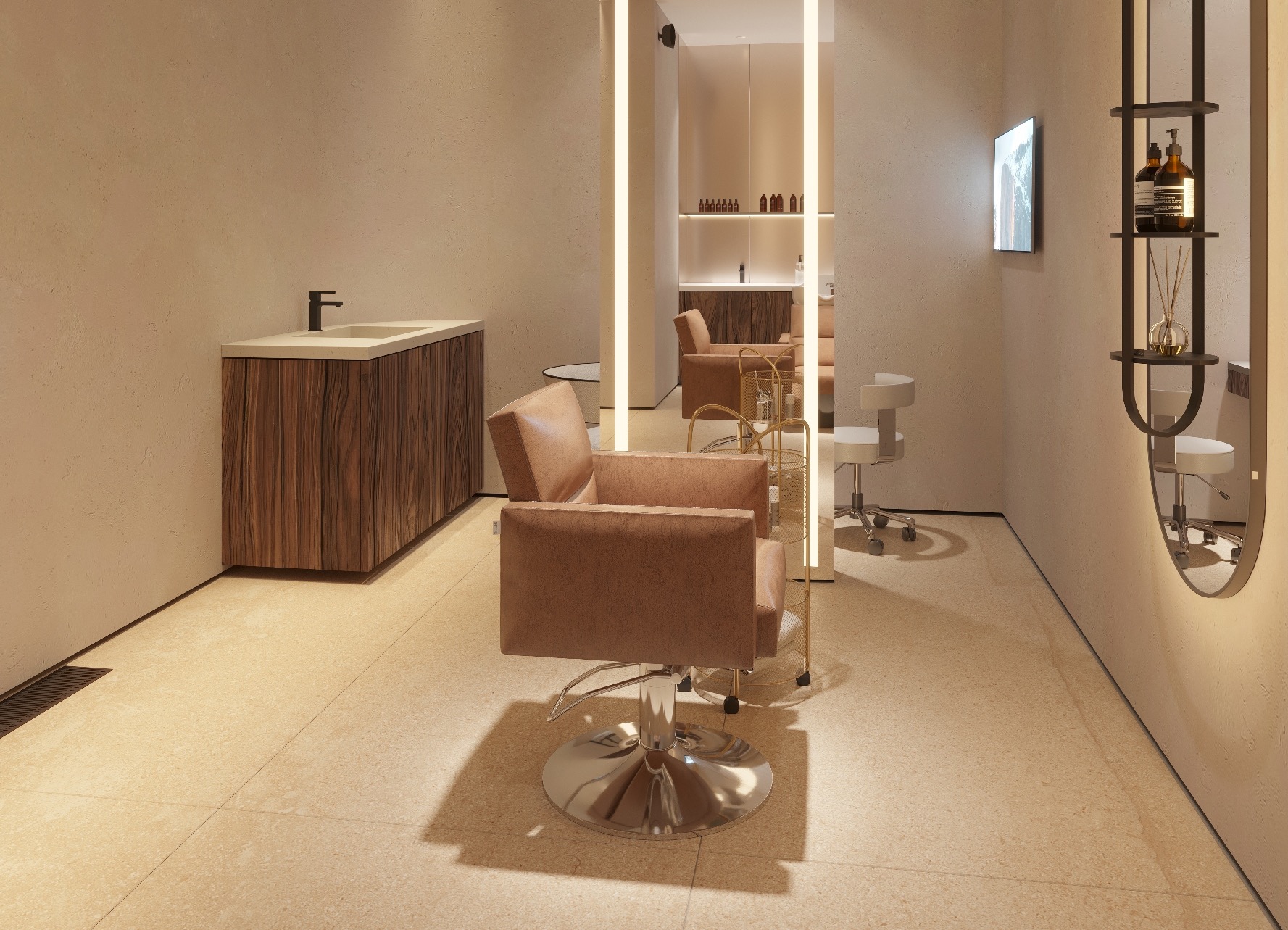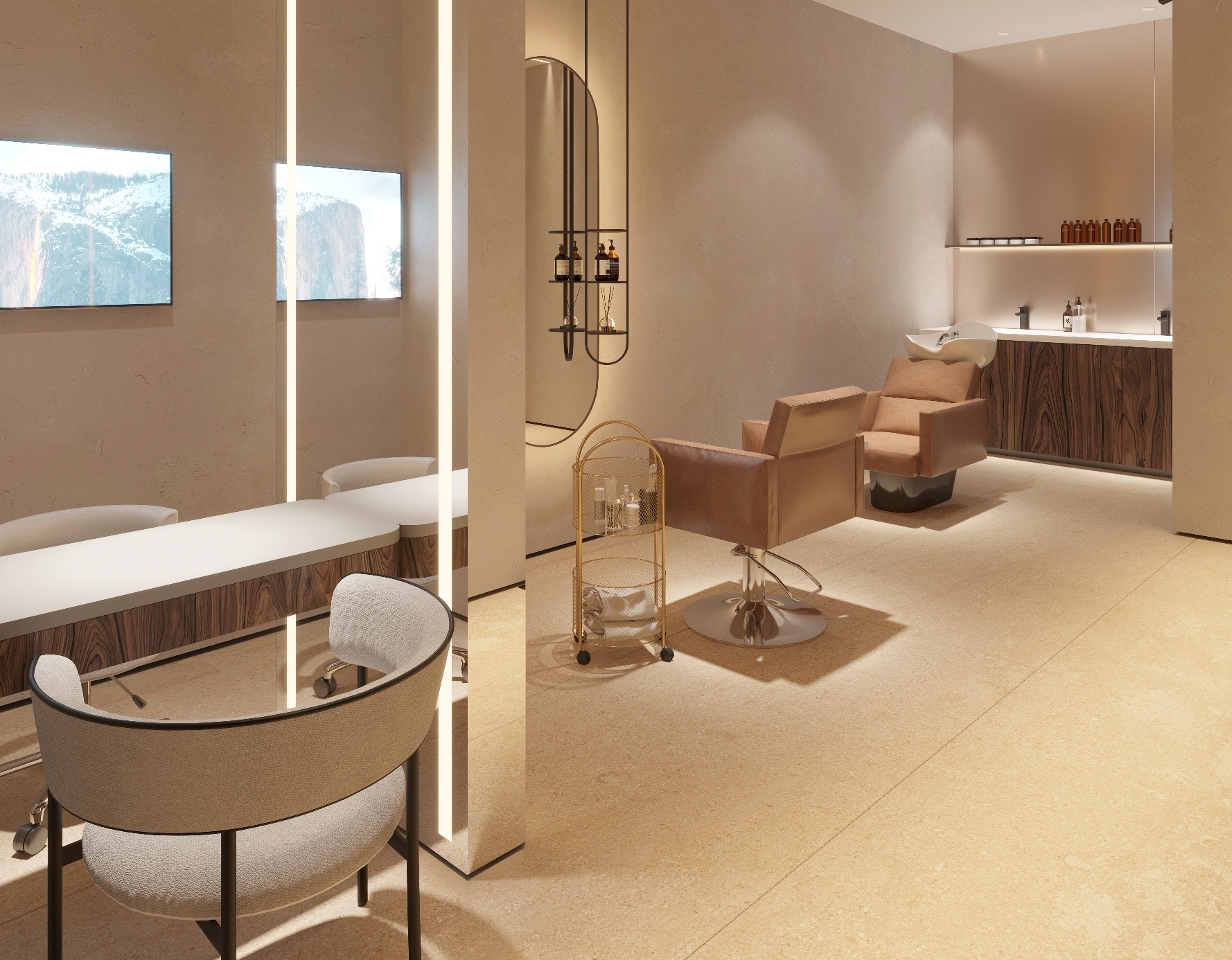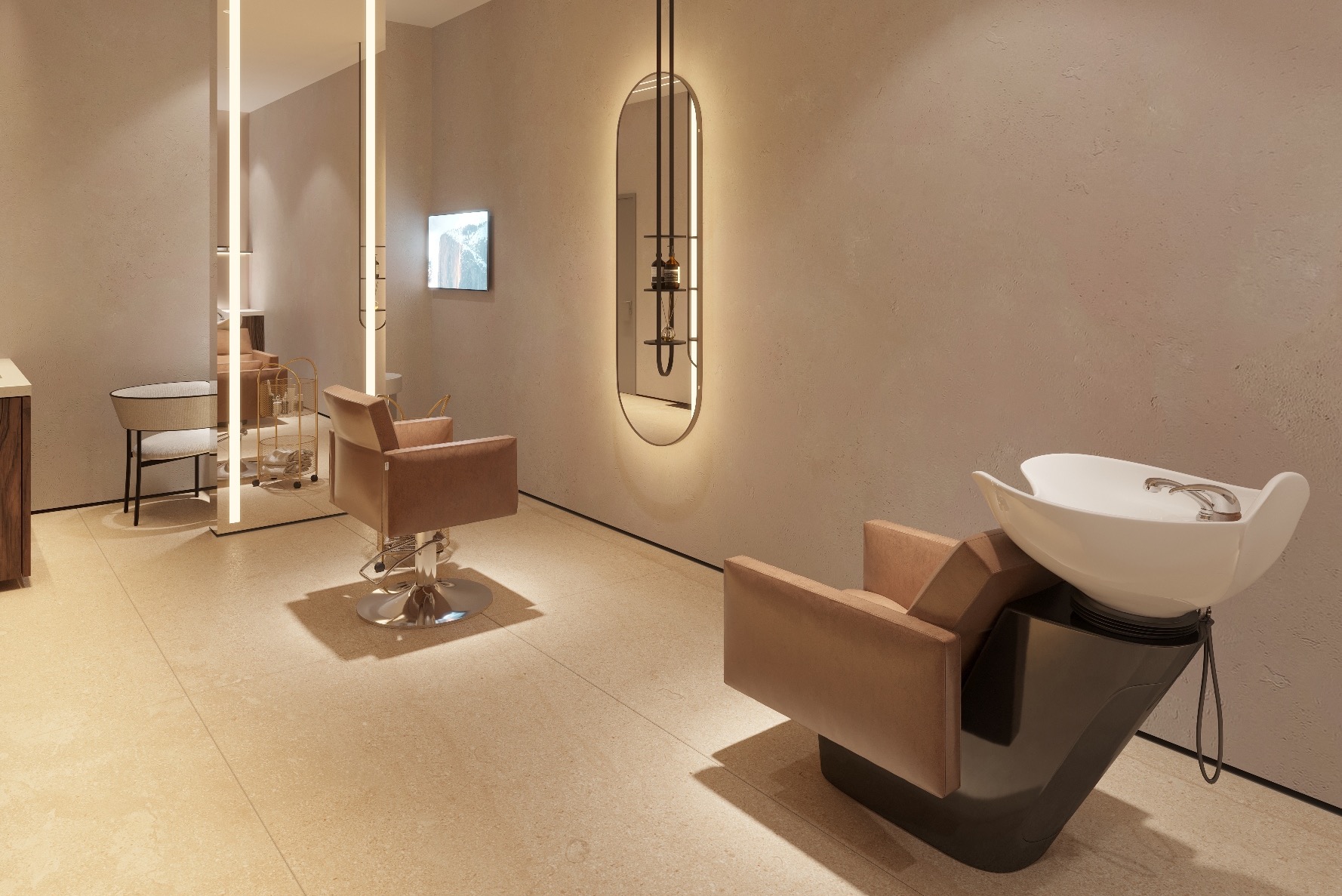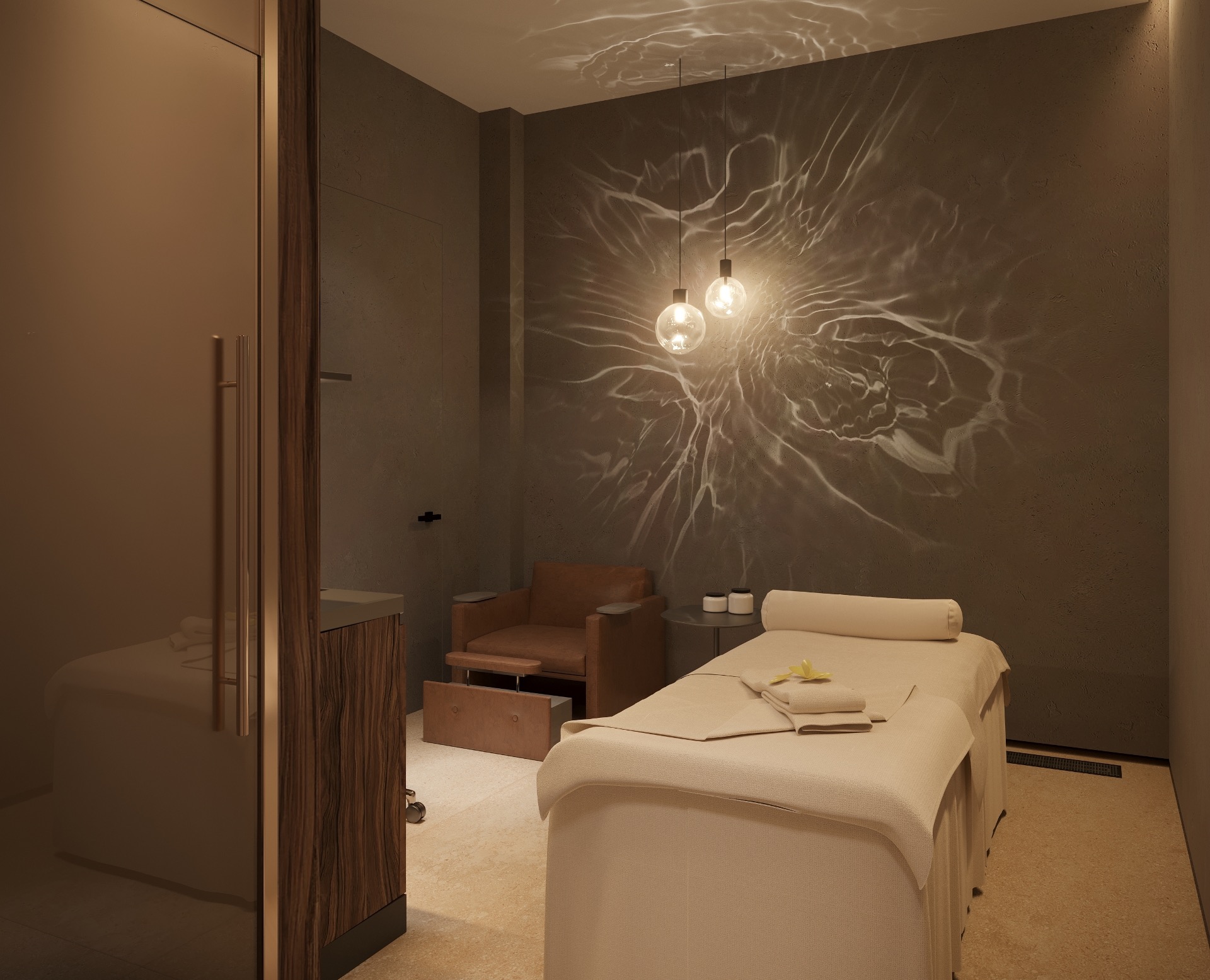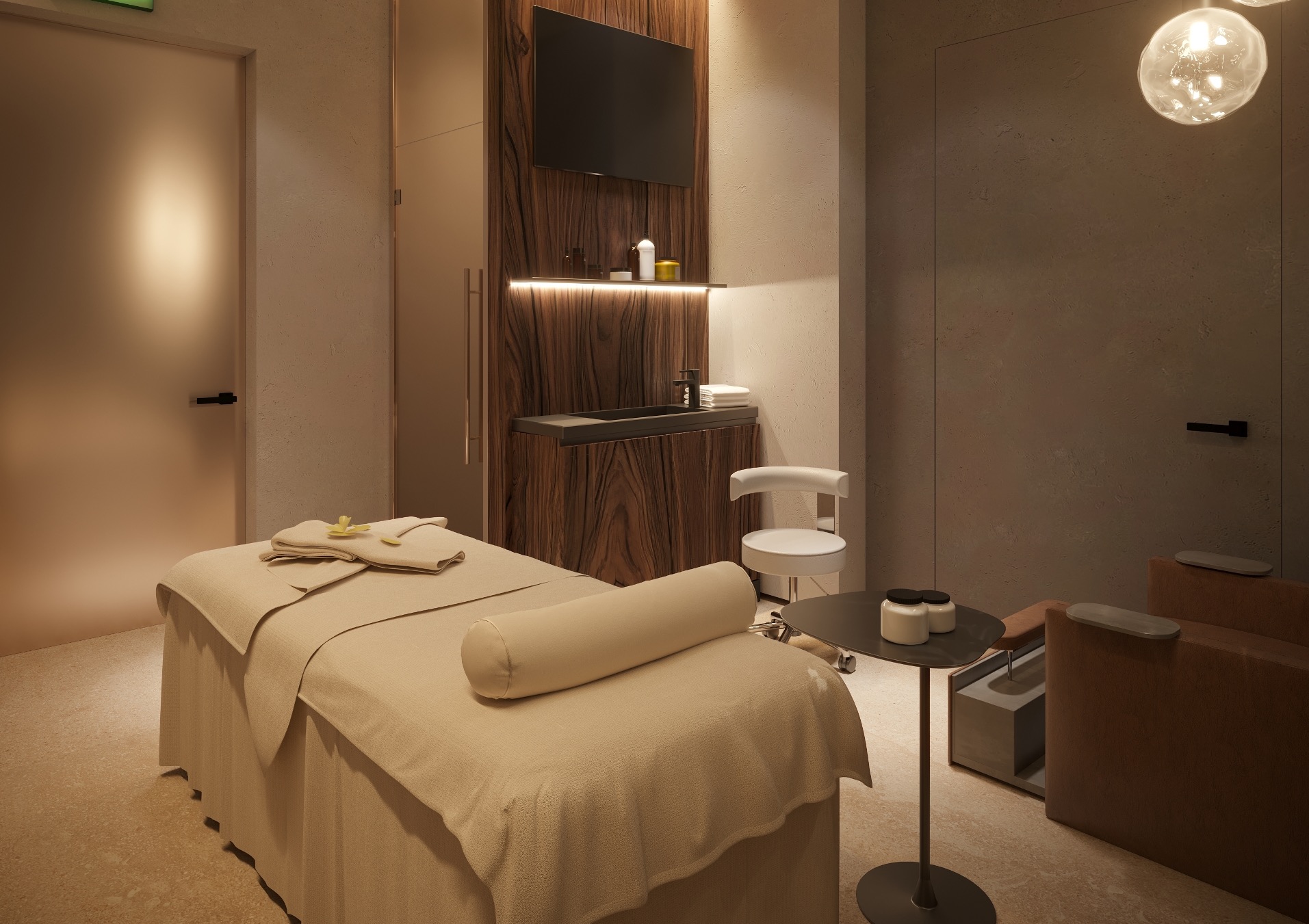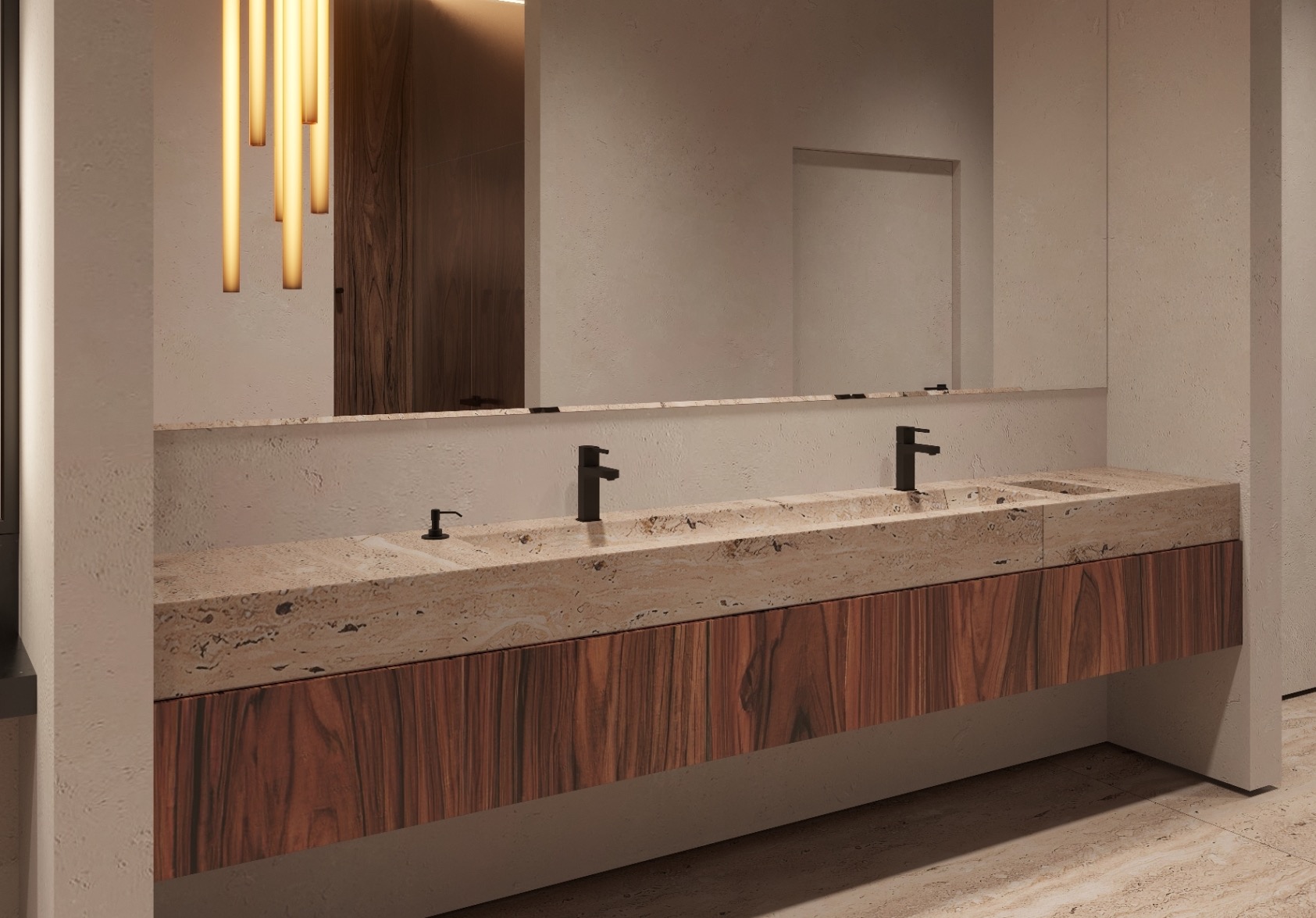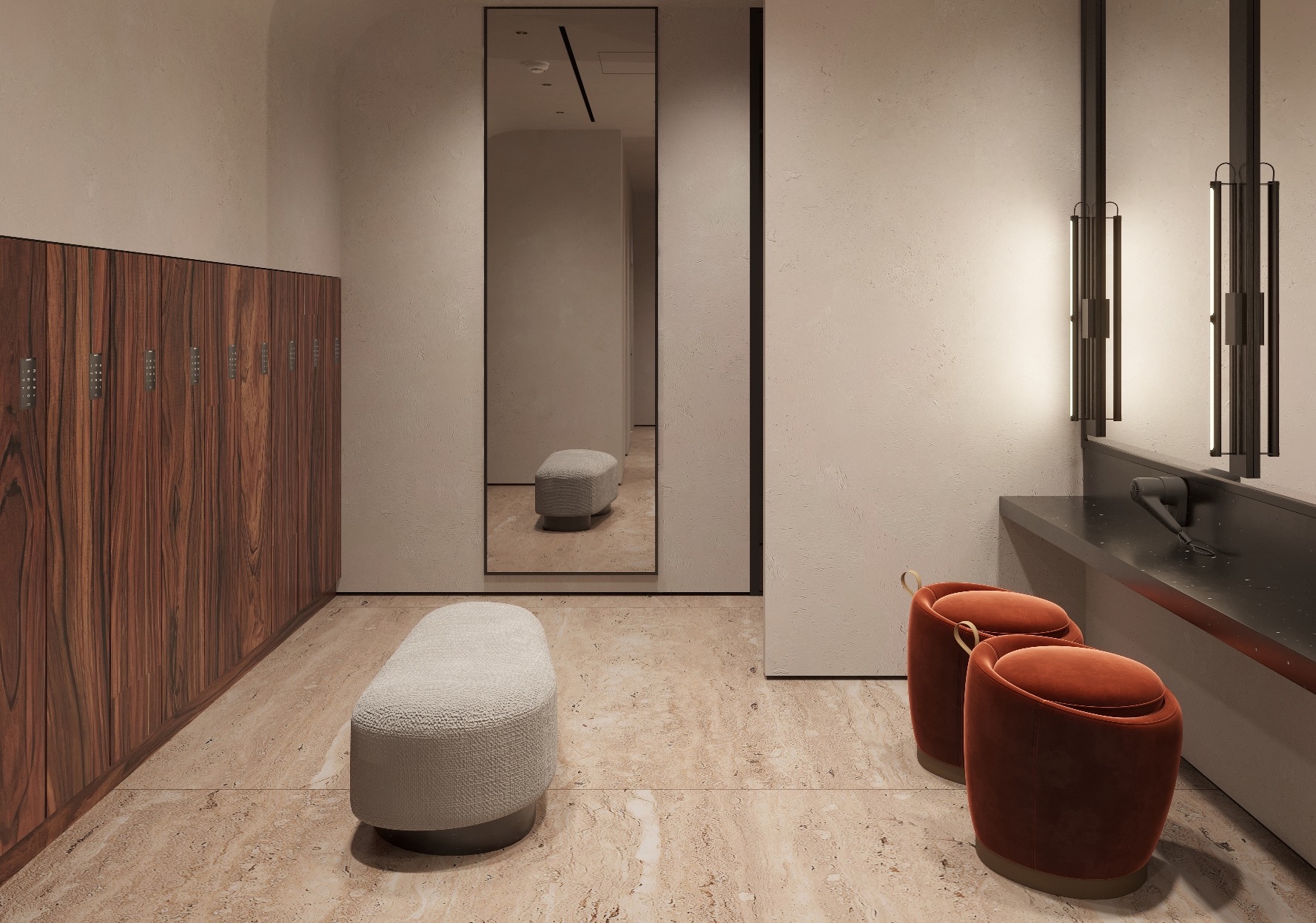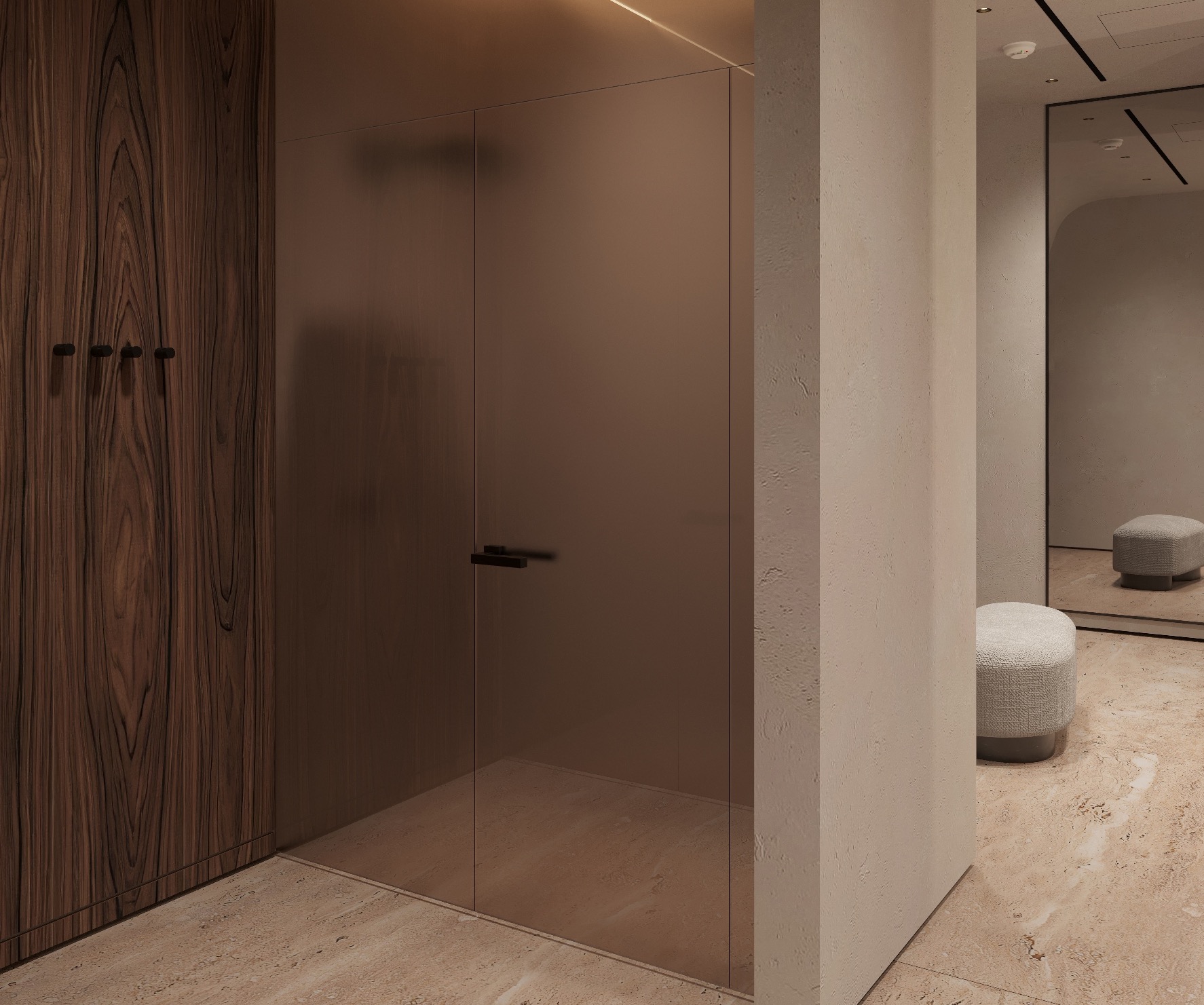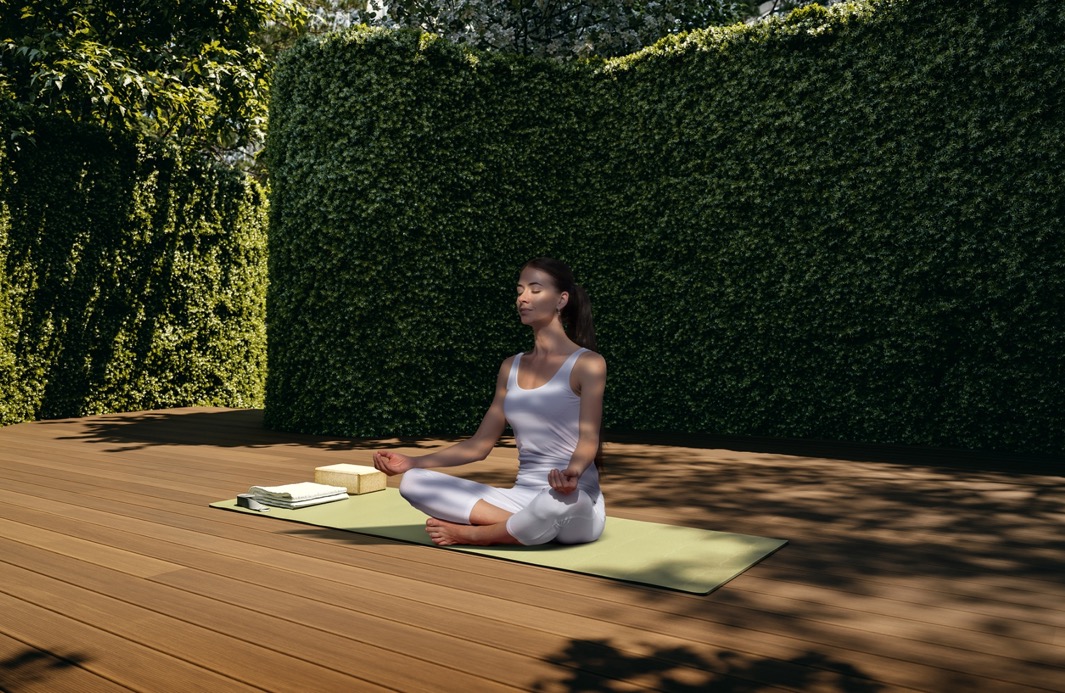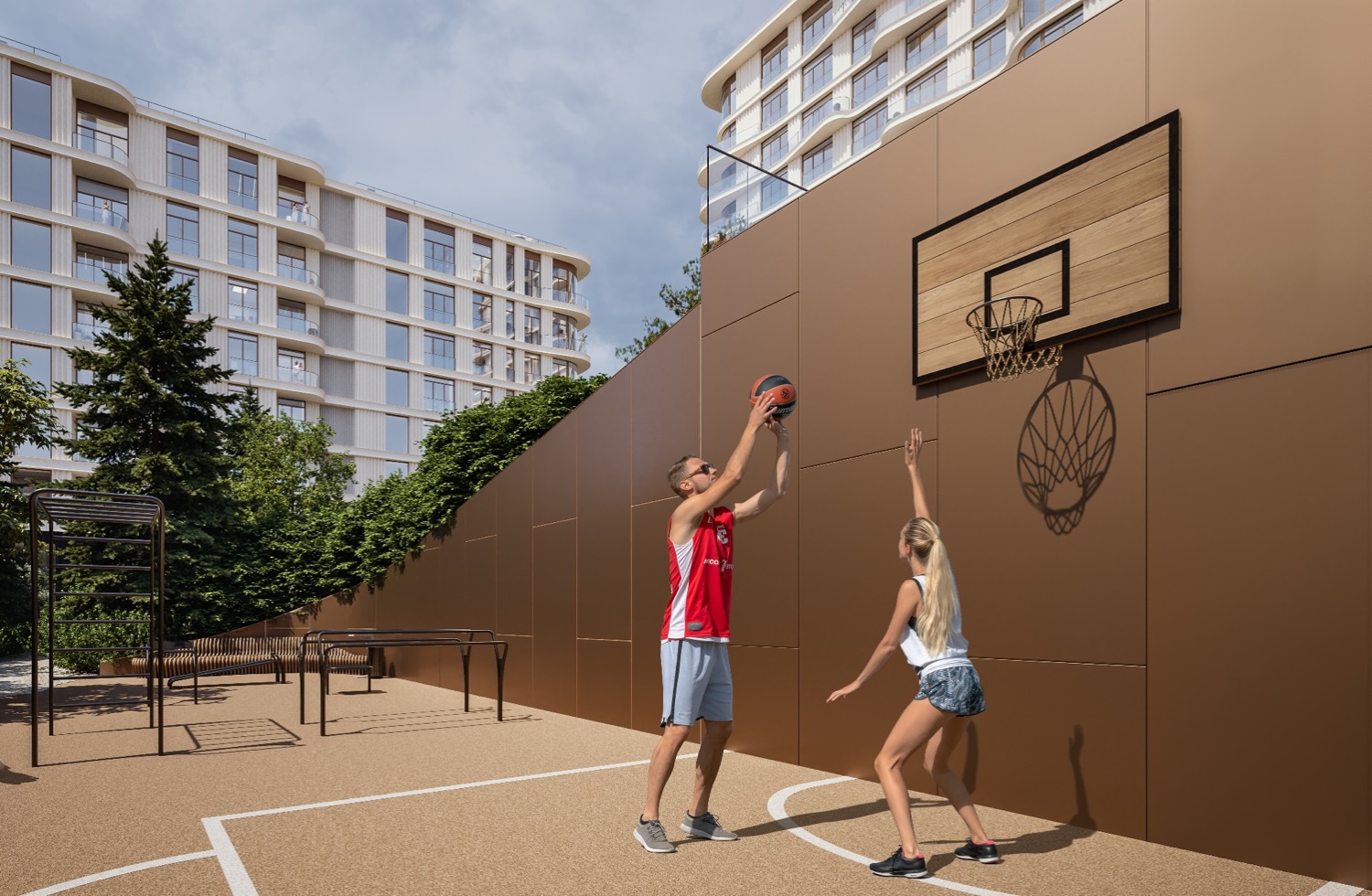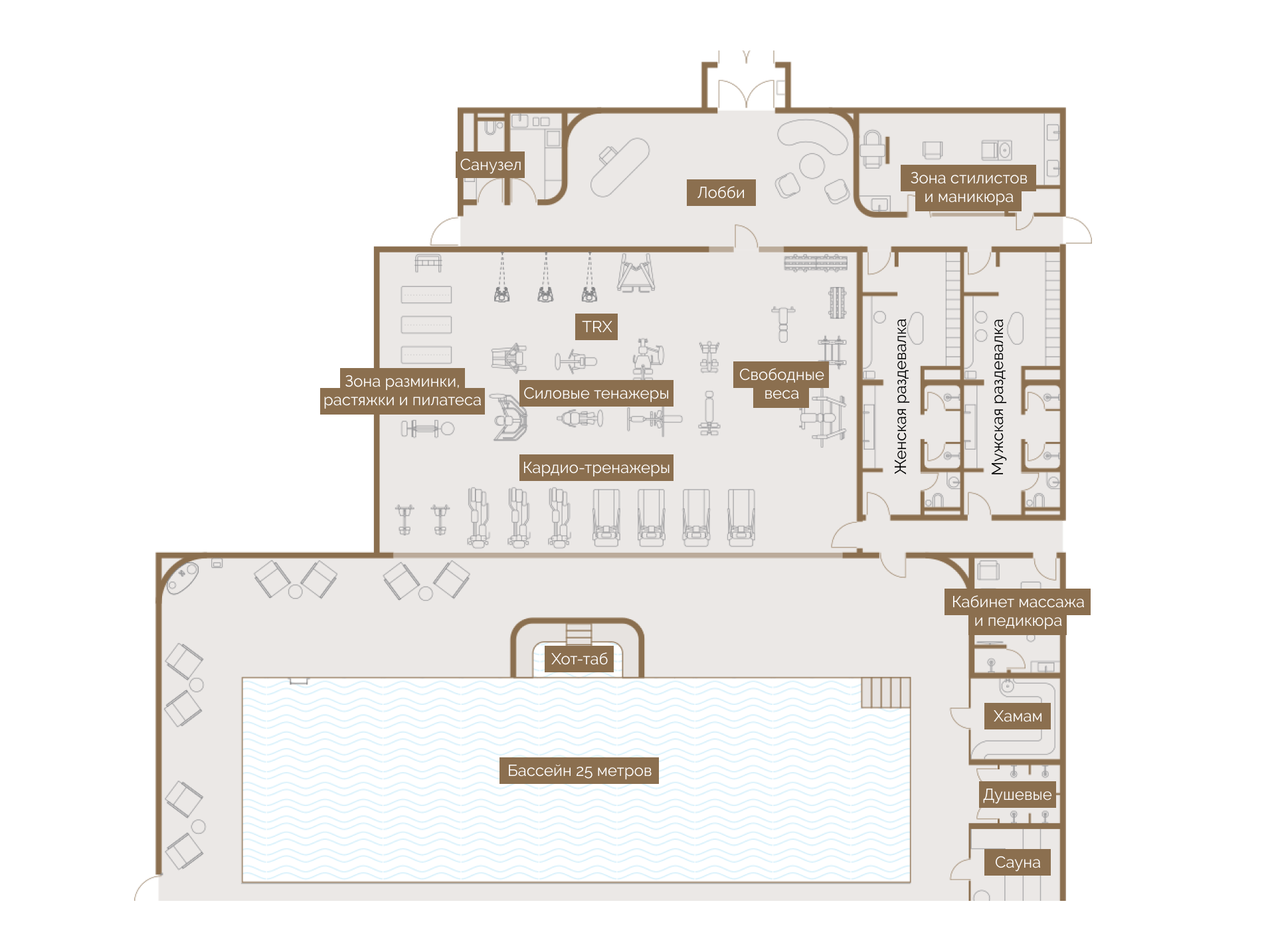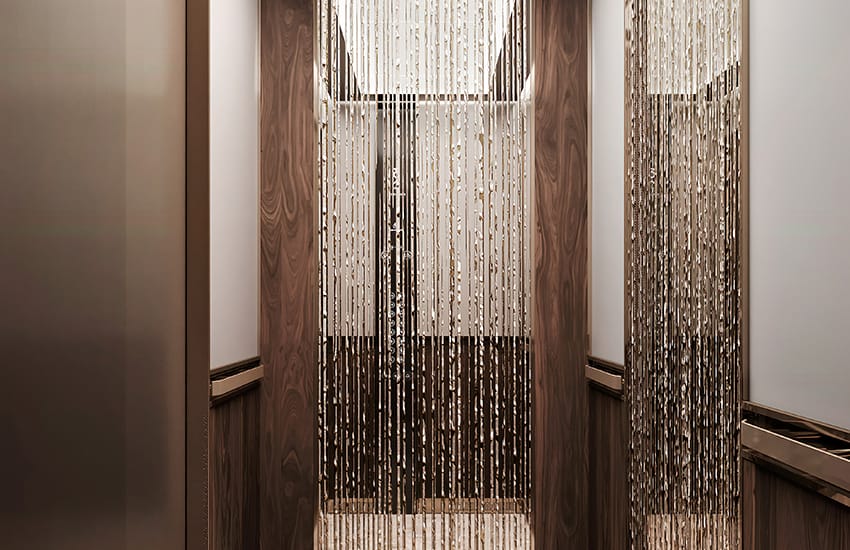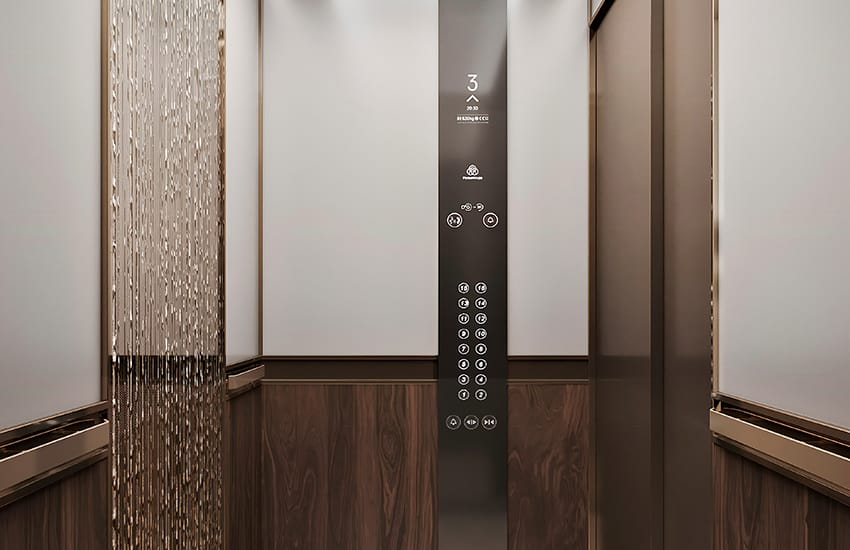 PREMIUM ELEVATORS
Silent premium elevators highlight the status of the Lavrushinskiy Apartment Building. They are custom furnished using marble, precious wood veneer and decorative mirrors. The number and speed of our elevators is selected to ensure a wait time no longer than 40 seconds.

There is also a separate elevator for the staff for you to feel comfortable here from day one. It can be used to move materials up and down when finishing your apartment, and then by the Comfort Service so that their work remains invisible to you. Beautiful front elevators will be available from the start.
COMFORTABLE AND AESTHETIC PARKING LOT
We care about details. Most residents drive, so we have made the parking lot beautiful and comfortable so that you can feel at home as soon as you step out of your car:
Expensive materials and front entrances
Resident-only car washing station for two cars
A special waiting room for drivers
Bicycle storage room
Convenient navigation
CCTV cameras
Grocery carts
| Size | Width, m, м | Length, m | Area, sq. m |
| --- | --- | --- | --- |
| M | 2,75 | 5,3 | 14,6 |
| L | 2,85 | 5,3 | 15,1 |
| XL | 2,95 | 5,6 | 16,5 |
| XXL | 3,10 | 6,0 | 18,6 |
Higher parking standards
Even in elite real estate, parking spaces are designed to be as small as possible, with an area of 13.25 sq. m (5.3 m by 2.5 m), which means that it's hard to open the doors even halfway, reach the trunk, or the hood protrudes into the driveway. This is not something we ever do.
We design large, wide parking spaces for you and your guests to comfortably get in or out of the car. Most of them are longer so you can easily use the trunk, and the hood stays within the parking space.
We kept the actual sizes of luxury cars in mind when designing the parking lot, which means that you will be able to find a parking space that allows you to easily open all doors as well as the trunk.
Exit from the parking lot into the two-way Pyzhevskiy Lane. Equally comfortable drive toward the Kremlin through Staromonetny Lane and from the center along Bolshaya Ordynka St.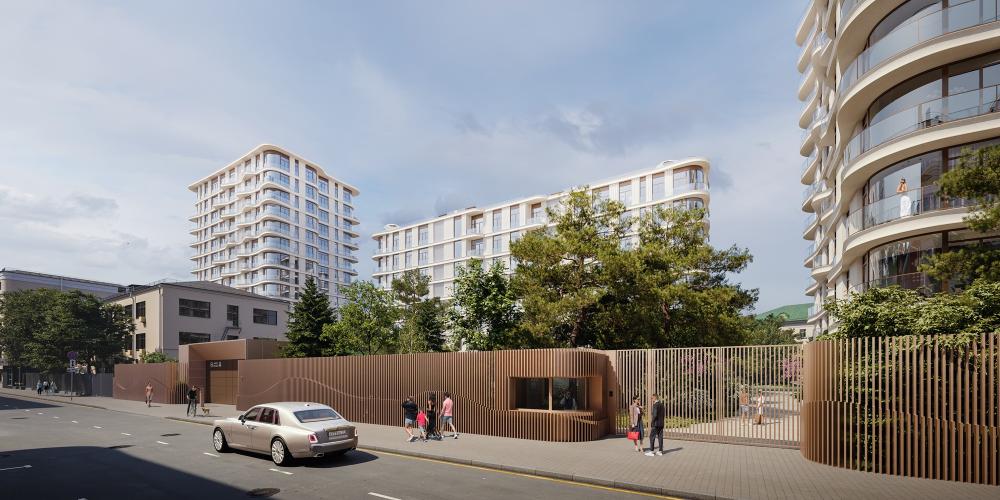 The entrance ramp incline is suitable for sports cars as well, and the driveways are more than 6 m wide.
The walls and pillars (with scratch protection) do not get in the way of parking as it was taken into account in the parking space dimensions.
The ceiling height and the distance from the parking stops to the wall are calculated so that you can comfortably use the trunk.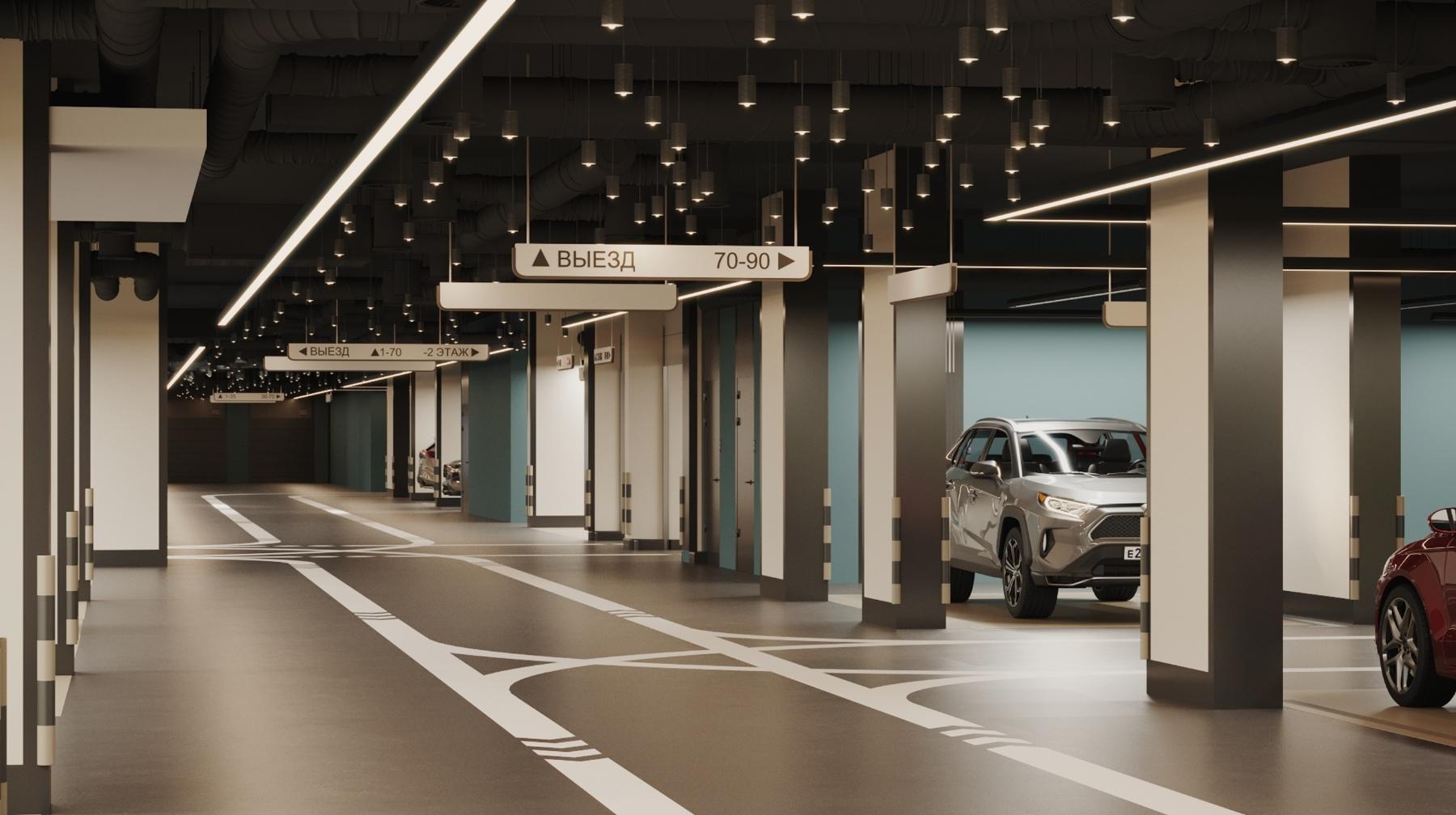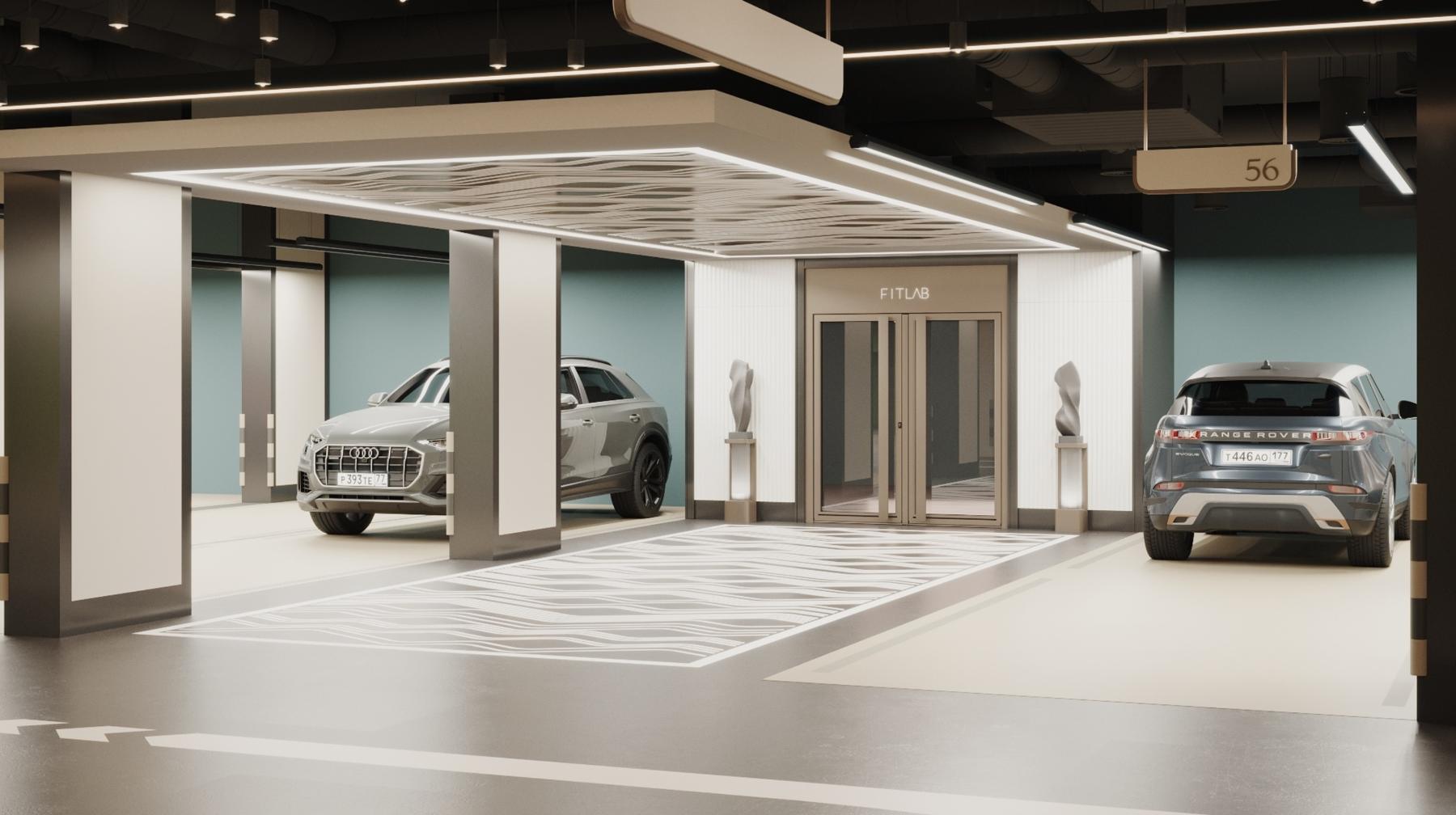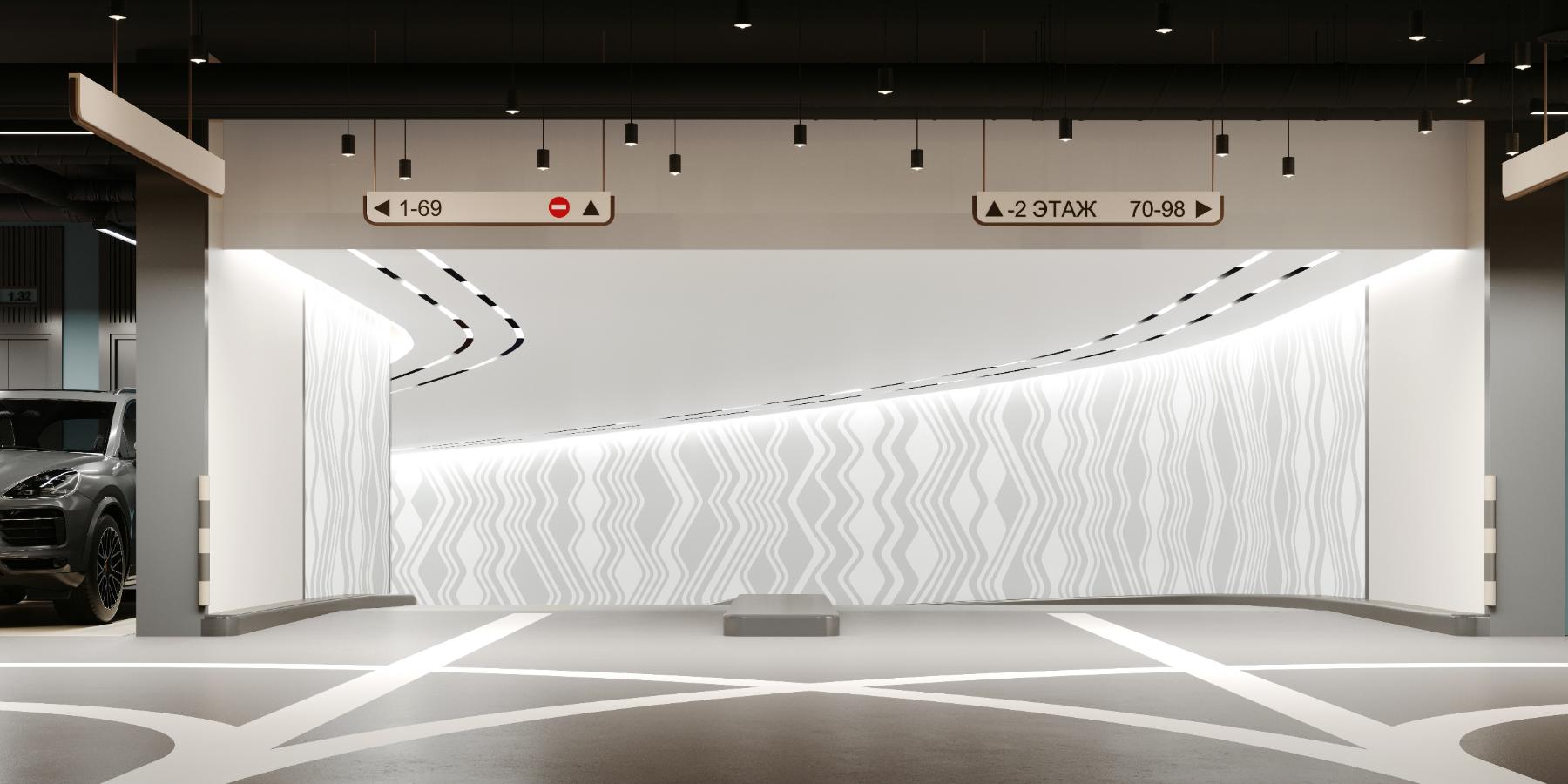 Some parking spaces also come with storage areas for your convenience.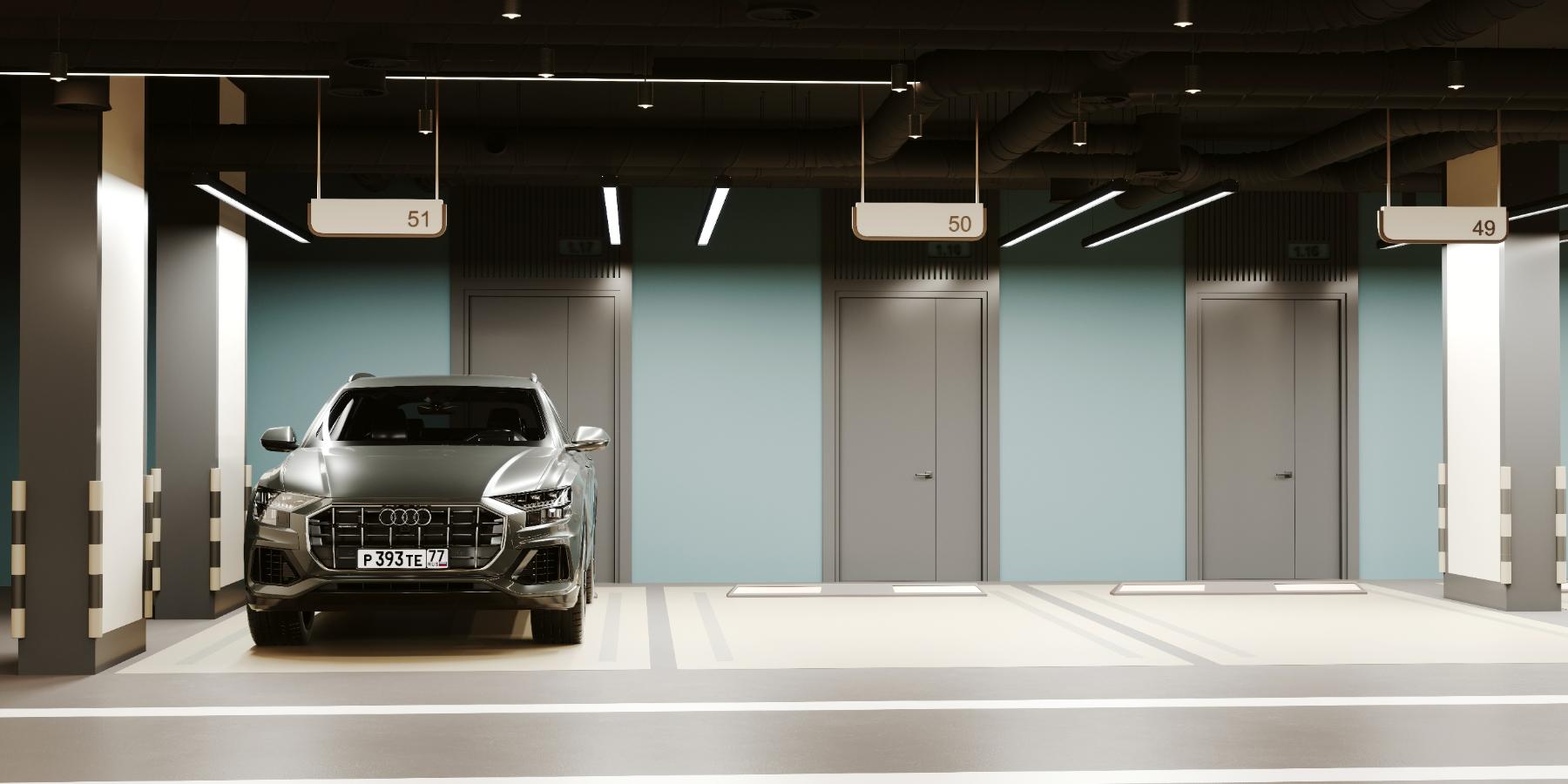 You can access the parking lot via any elevator from the residential floors. The cell phone signal is stable both in the parking lot and elevators.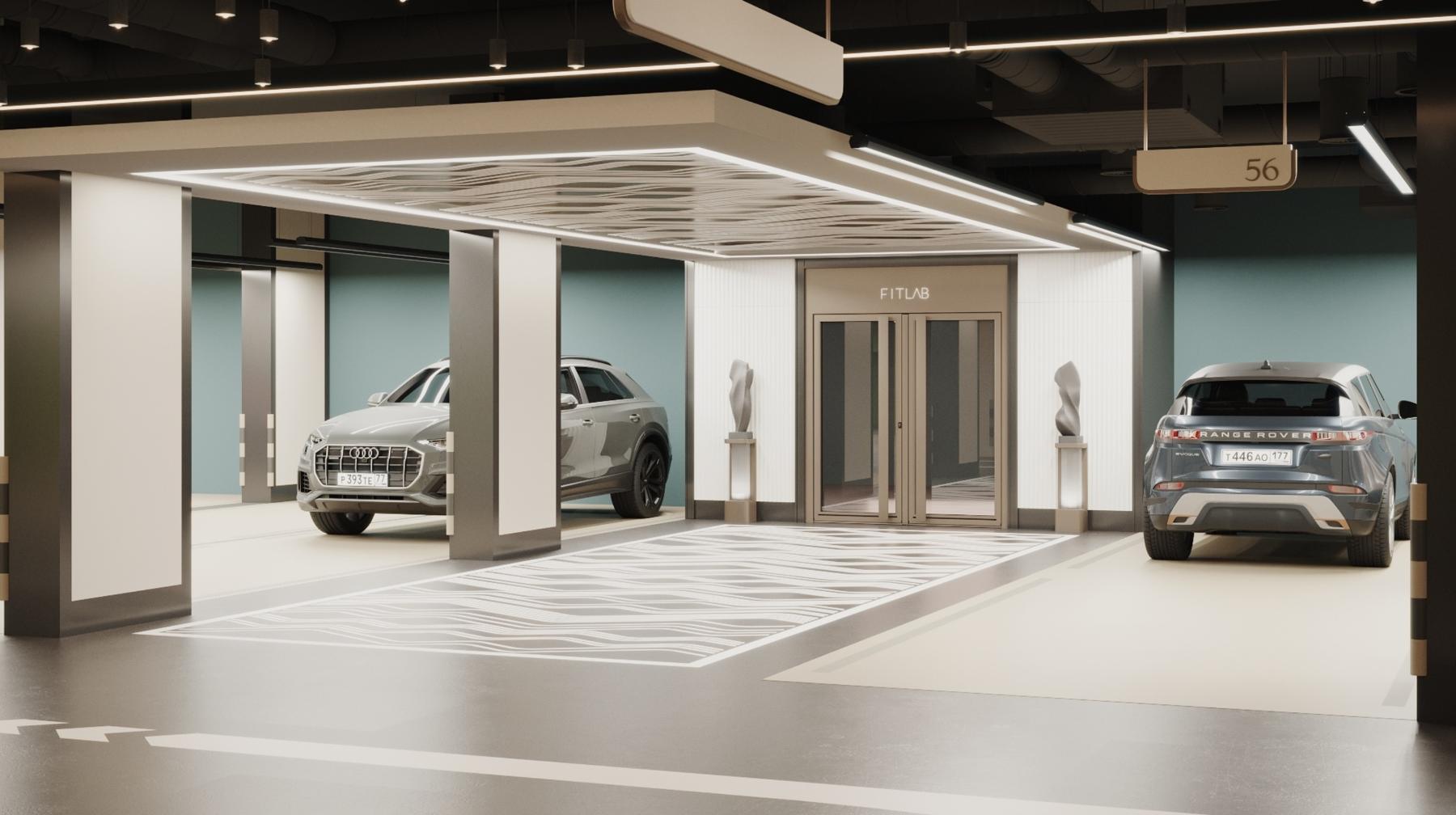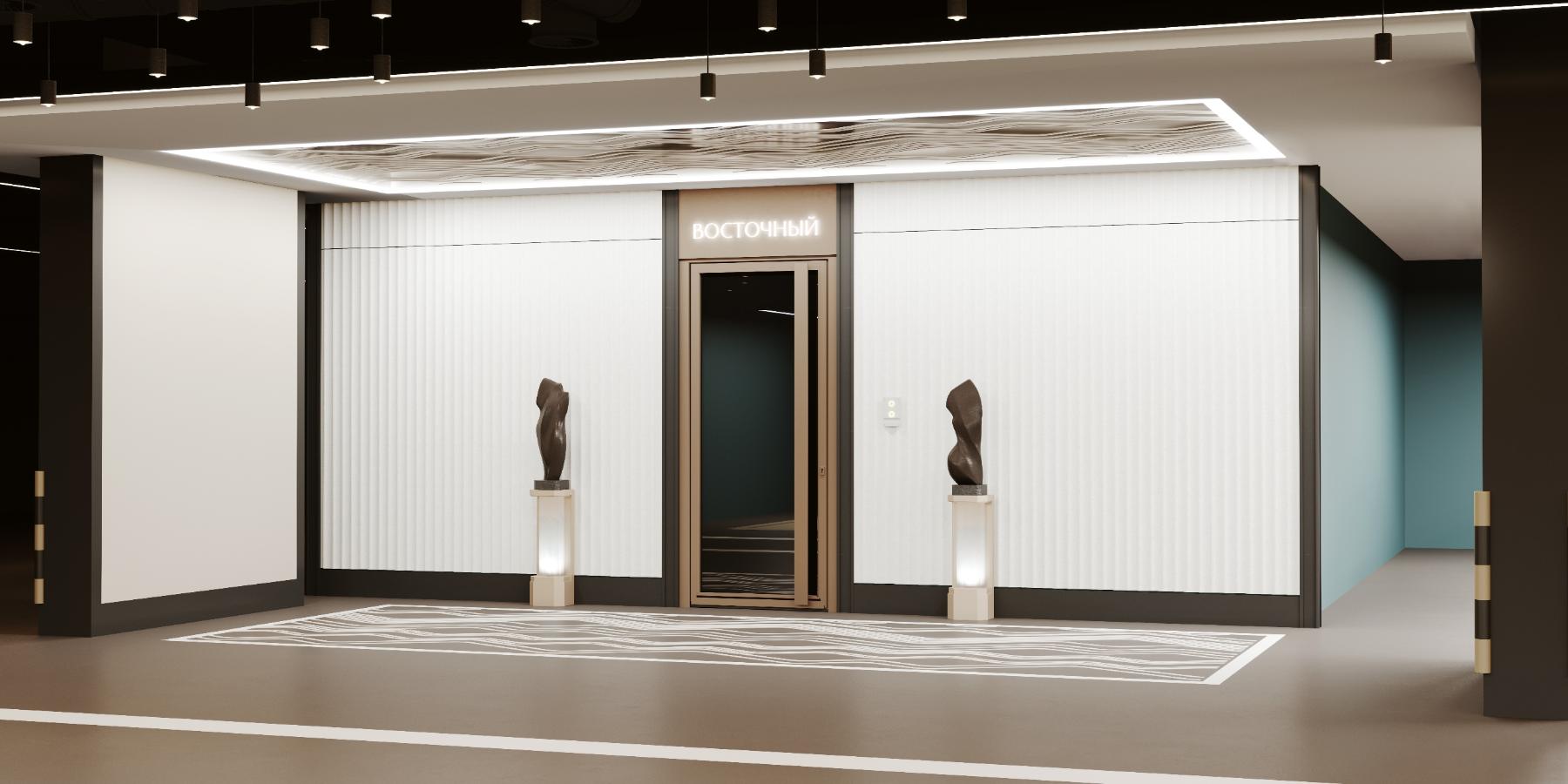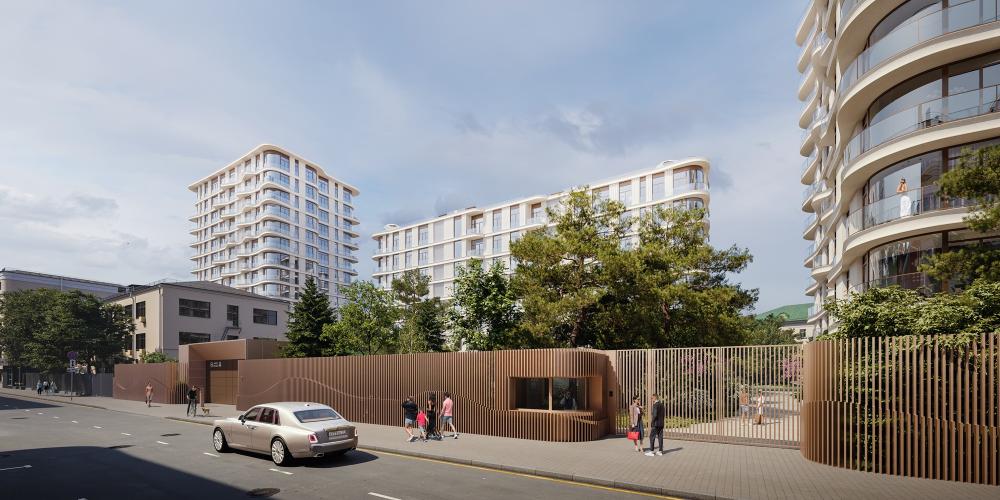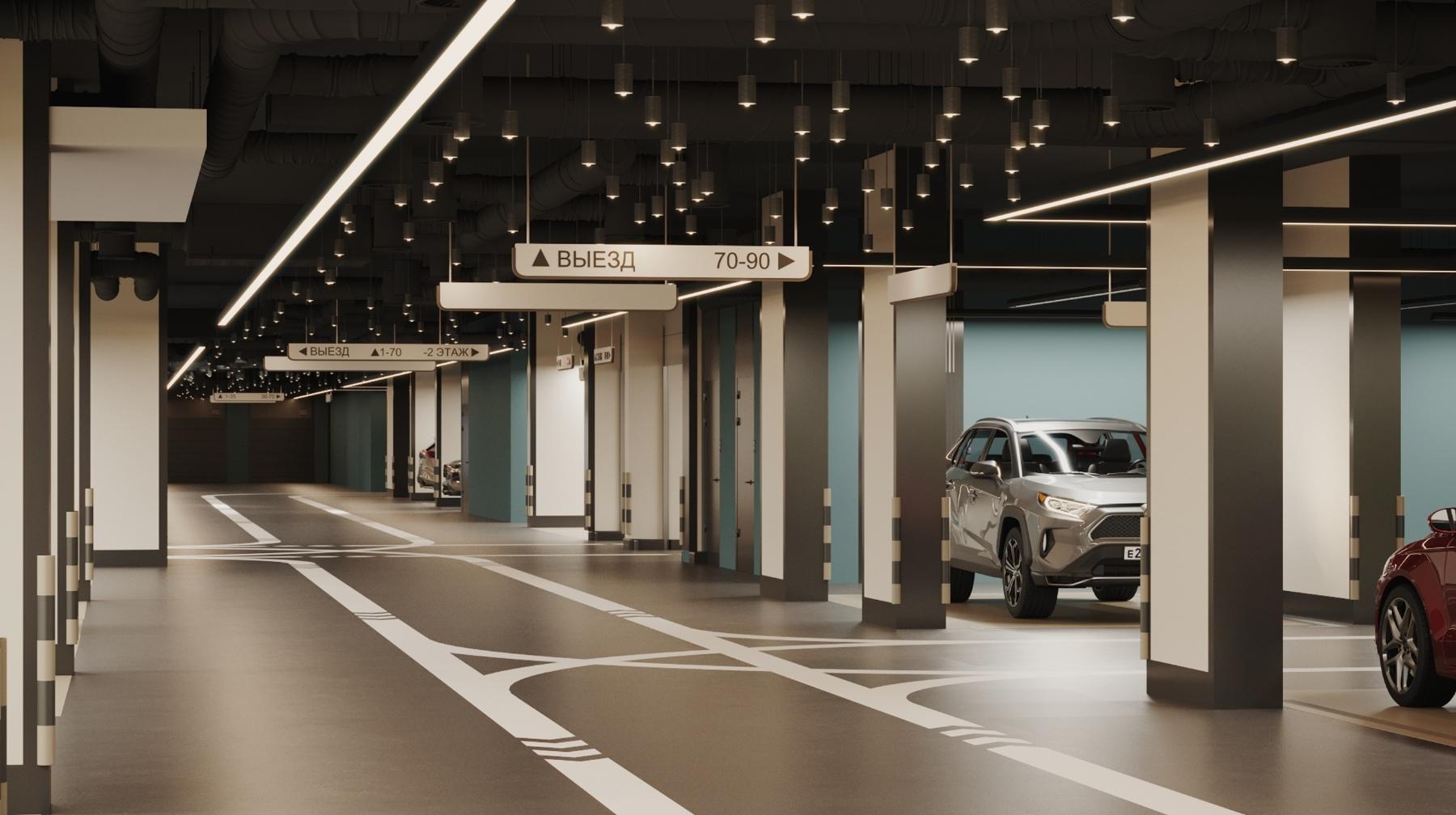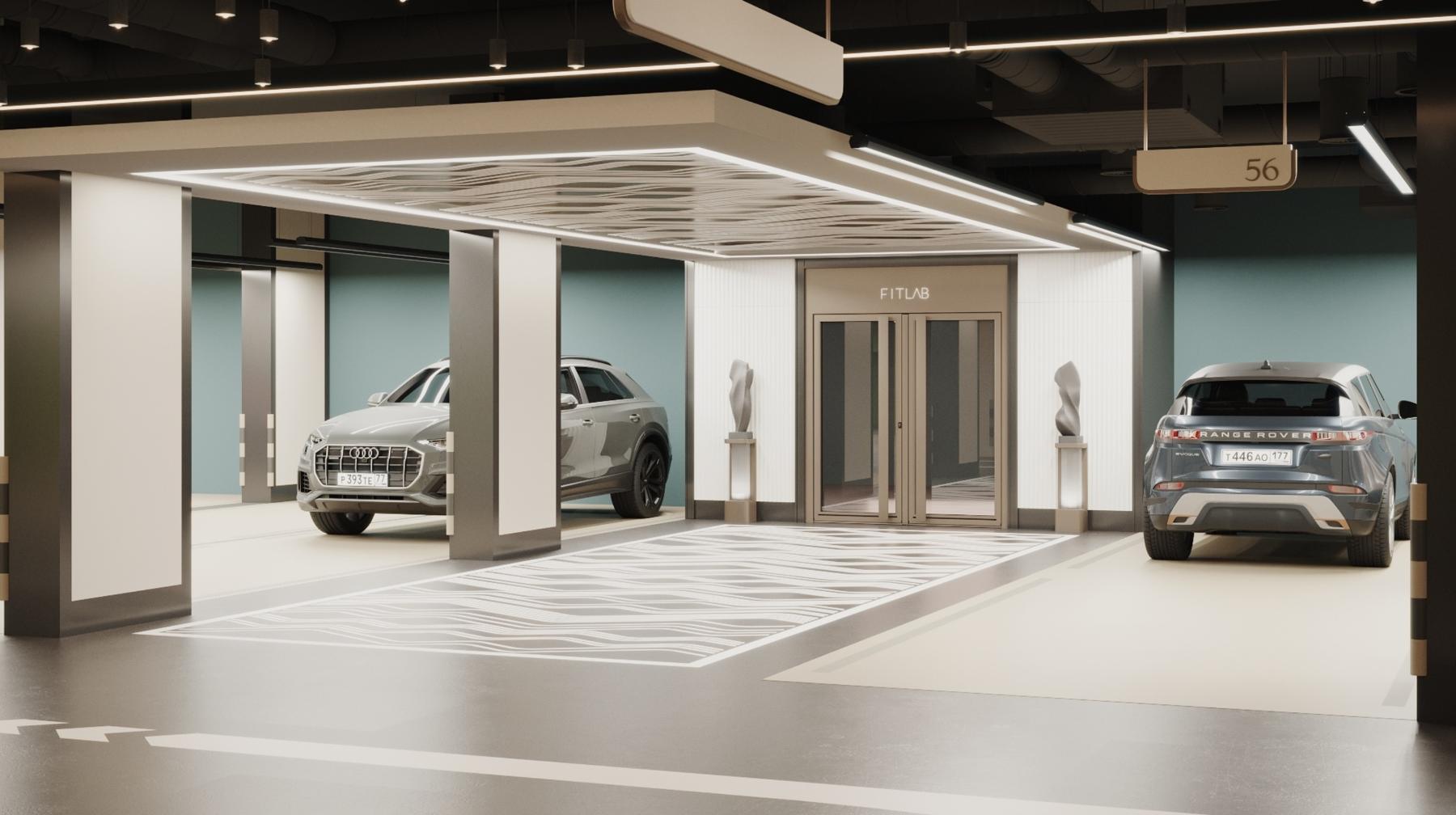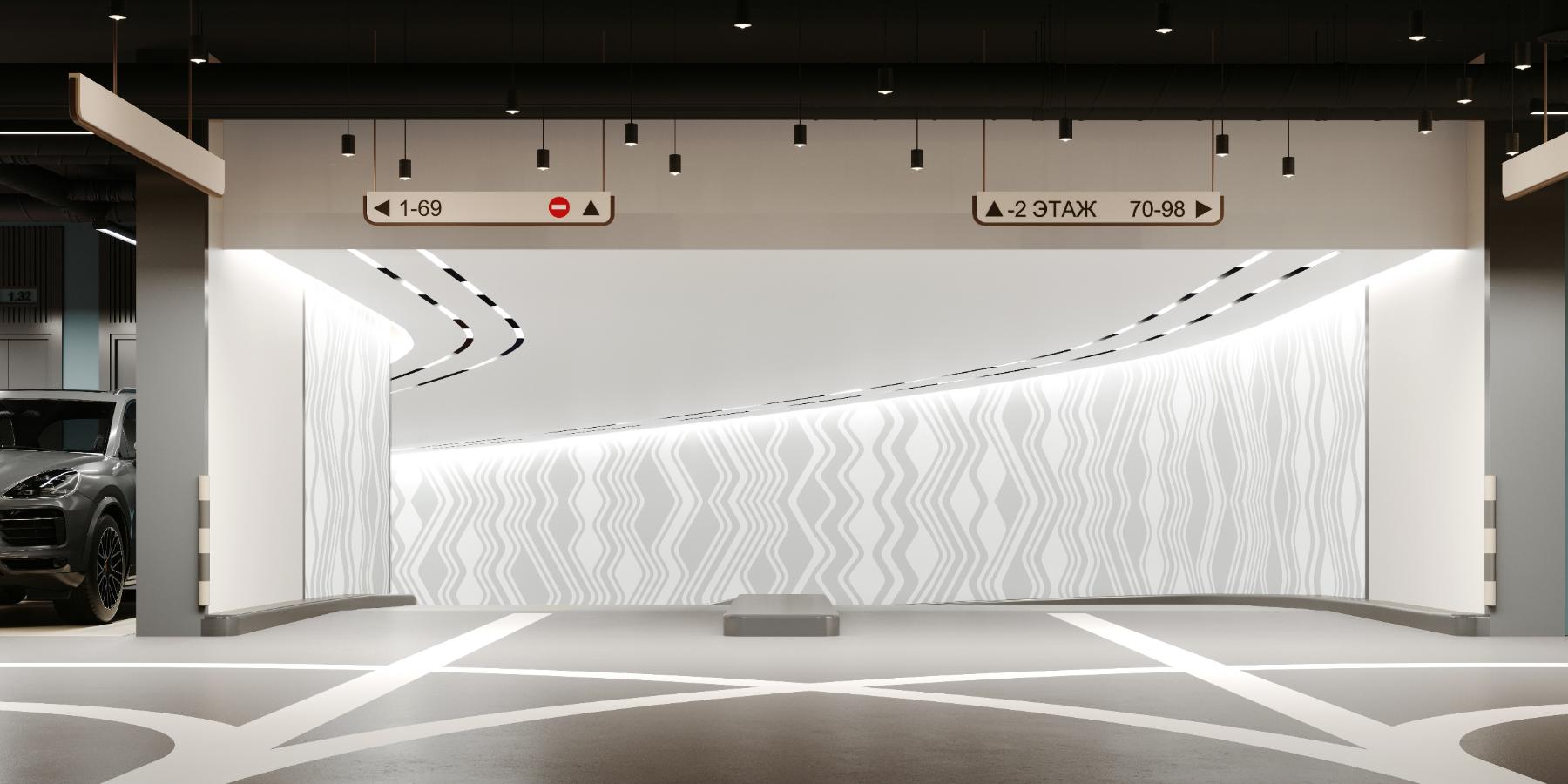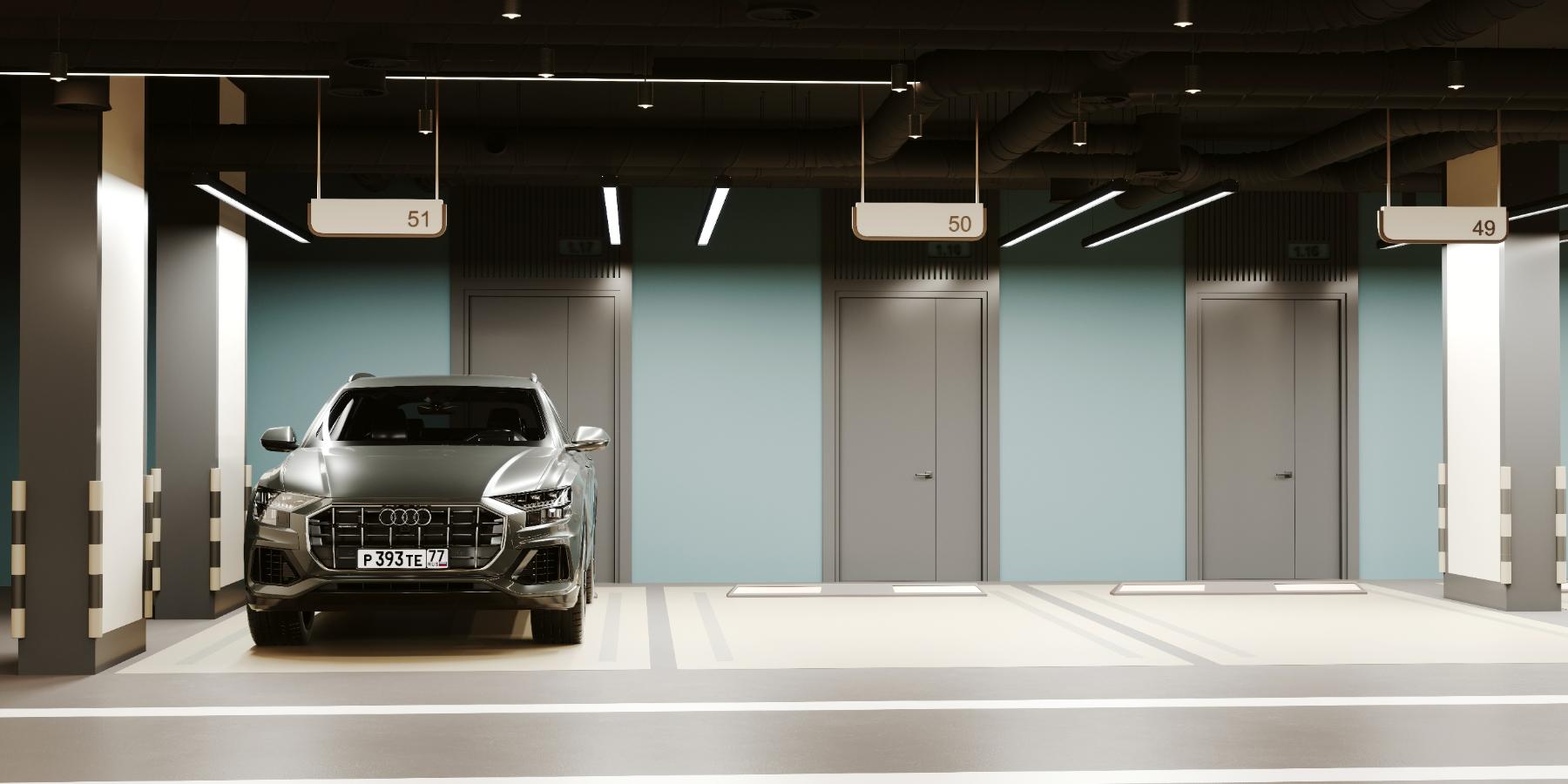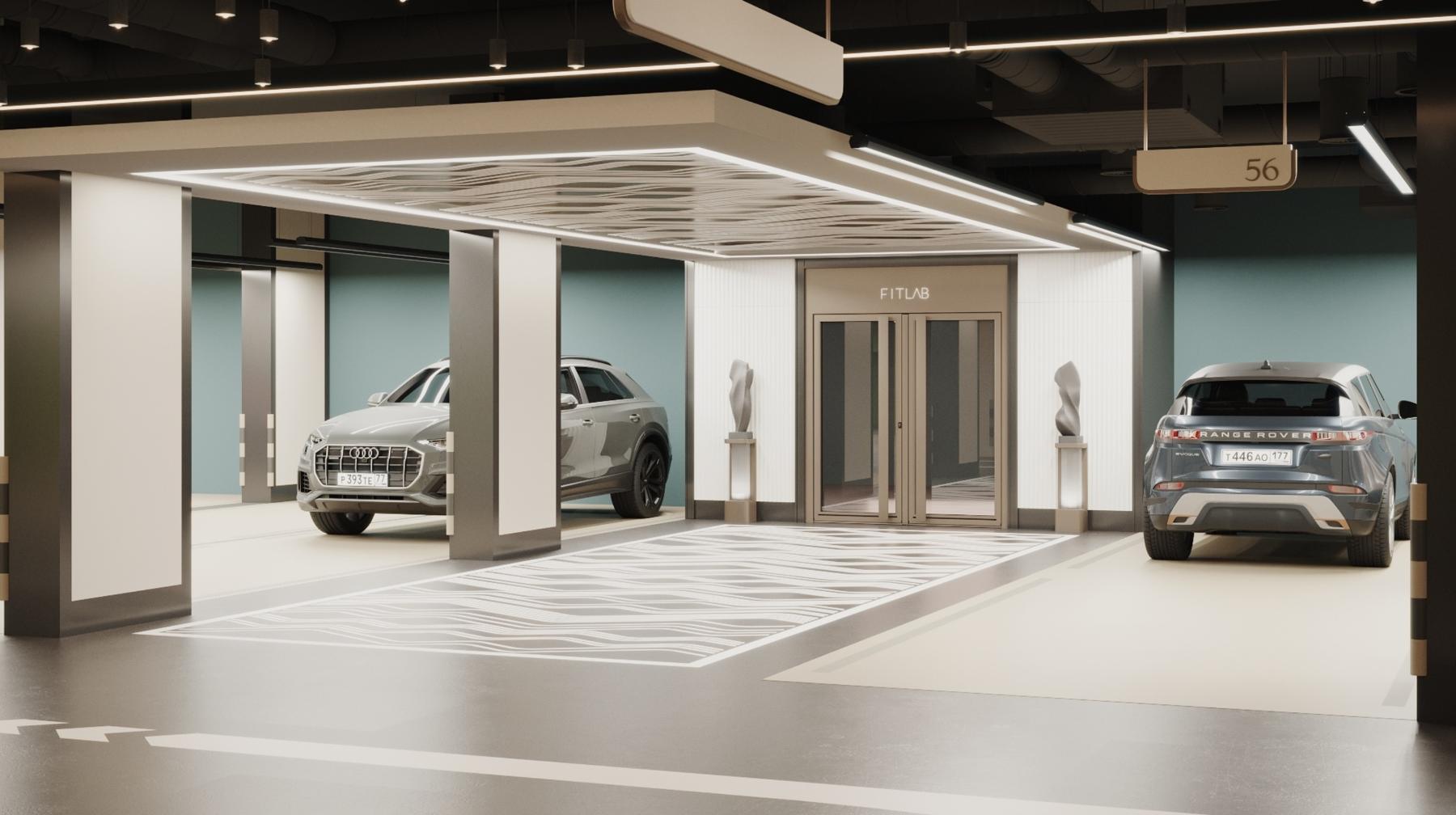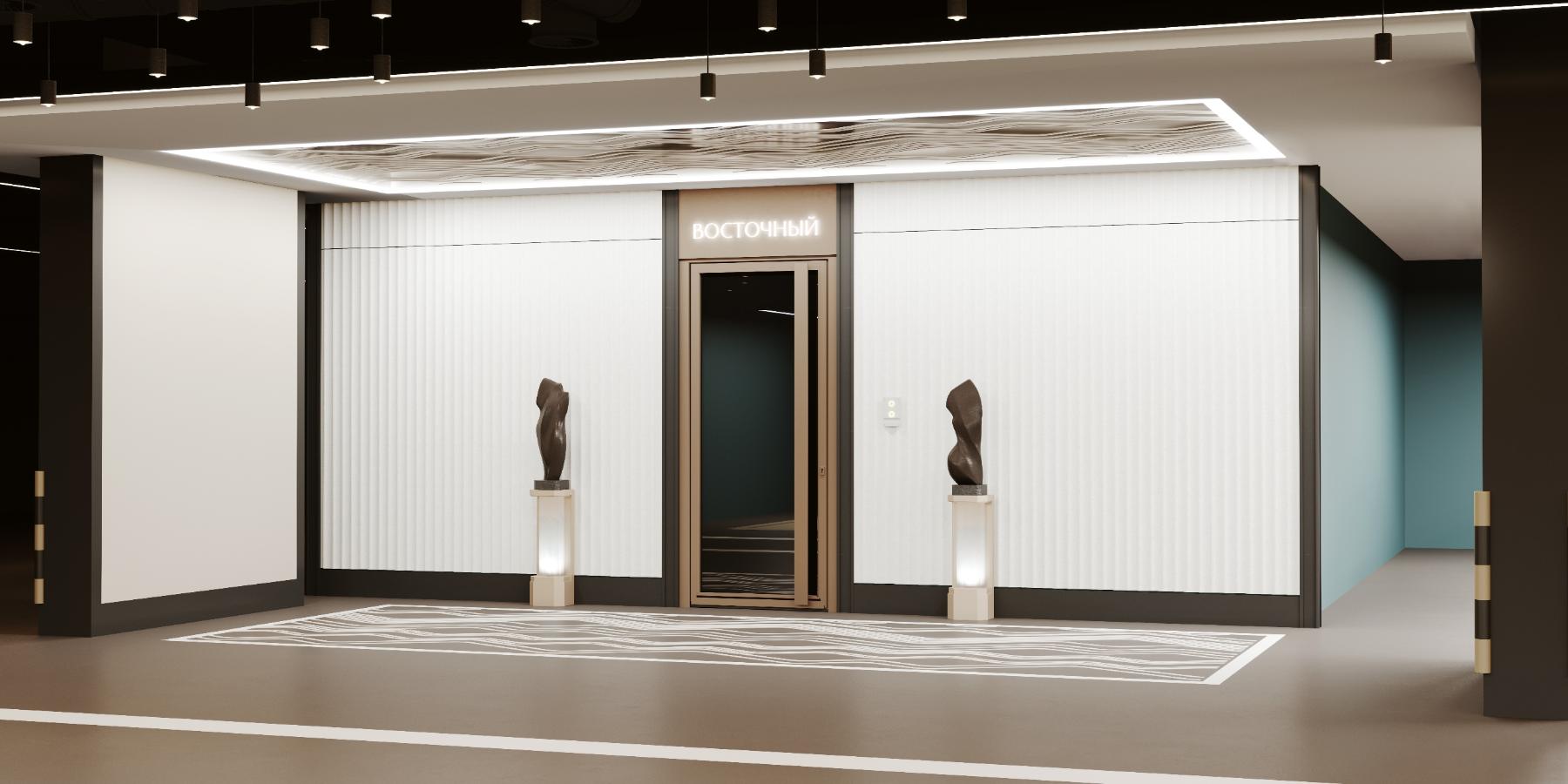 Sminex Premium Service is the standard used by the Sminex Comfort Service. We care for our residents 24 hours a day, 365 days a year, and see to it that everything works as intended.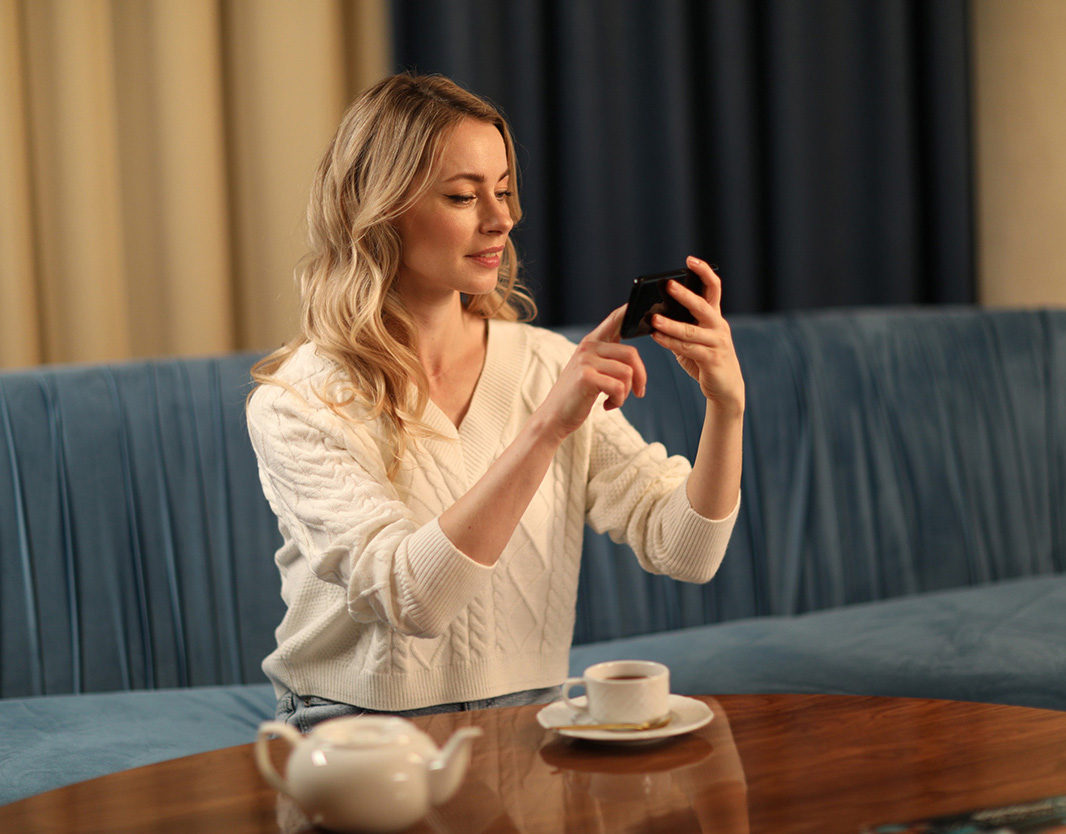 Mobile app
Our mobile app makes your life here even more comfortable. Pay bills, order services, and talk to the Comfort Service from your smartphone.
We constantly strive to perfect our existing services and introduce new ones. It is important for us that everything in the building is to our customers' liking, and we listen to their wishes and carry out surveys, including those in our mobile app. This allows us to regularly improve the quality of life and add new services.
We offer as many of much demanded services as we can, with 50 of the most crucial ones already included in the maintenance fee and 110 available for an extra price.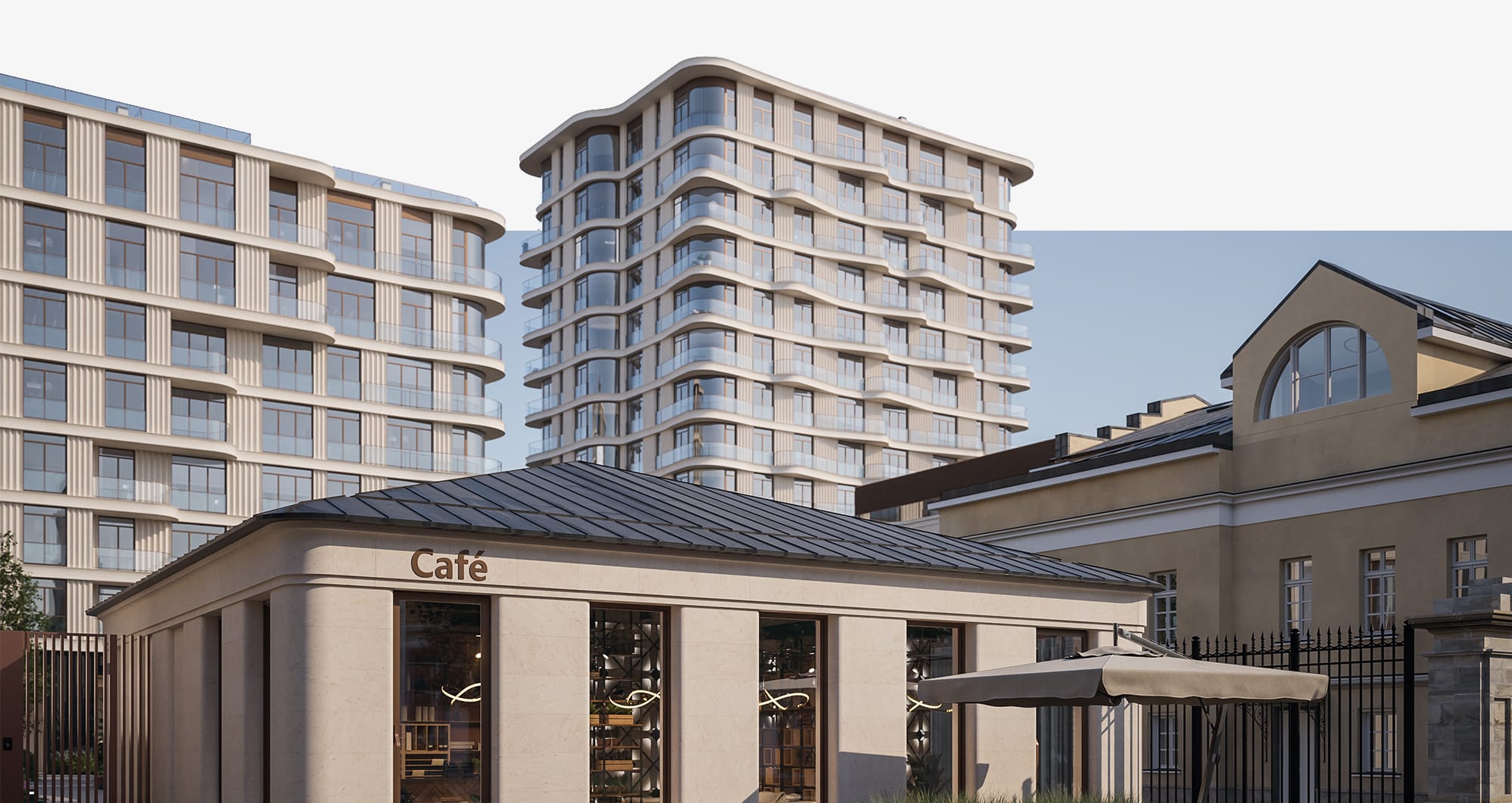 KID'S LAB principles
Abstract and transformative: the environment stays engaging without restricting kids to certain play scenarios but encouraging them to be creative.
Age-appropriate equipment will keep toddlers (0–3 years old), preschoolers (3–7 years old), schoolchildren (7–11 years old), and teenagers equally engaged.
Various areas for both active play and quiet activities alone or with peers allow each kid to find something to do depending on their personality and mood.
Invitation to socialize: we use whirly tubes, periscopes, portholes, sand, and other special elements to encourage children to cooperate and make friends.
The richest possible environment for children's development includes play elements of all types to foster different skills and abilities from fine motor skills to spatial awareness.
Various natural materials develop kinesthetic senses and creativity as well as improve mental abilities and attention focus.
Allowable risk is a much needed element of play that lets kids feel adventurous.
We also care about parents' comfort and provide CCTV cameras in children's spaces, convenient areas to sit down and relax, bathrooms, Wi-Fi, and more. Even the playground equipment may interest you.
FIT LAB principles
Only for residents and free (included in the maintenance fees)
Train in comfort: no need to drive anywhere or even leave the building
The size of the gym and the number of machines planned depending on the number of residents
Sports equipment from the world's best brands
Equipment for all muscle groups and training styles