Largest
courtyard park
The largest courtyard park in the elite real estate segment with an area of 1.4 ha
Largest
courtyard park
The largest courtyard park in the elite real estate segment with an area of 1.4 ha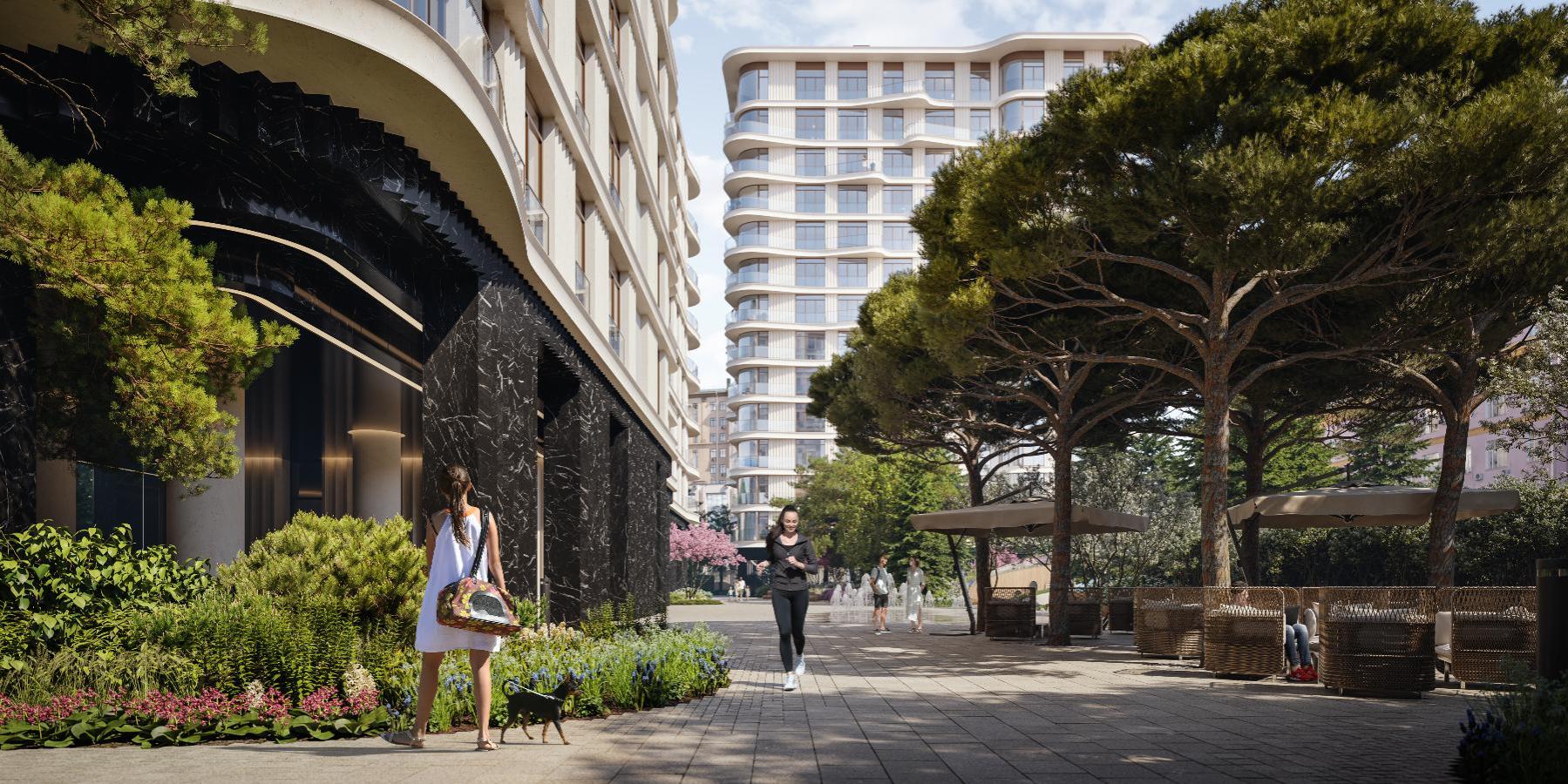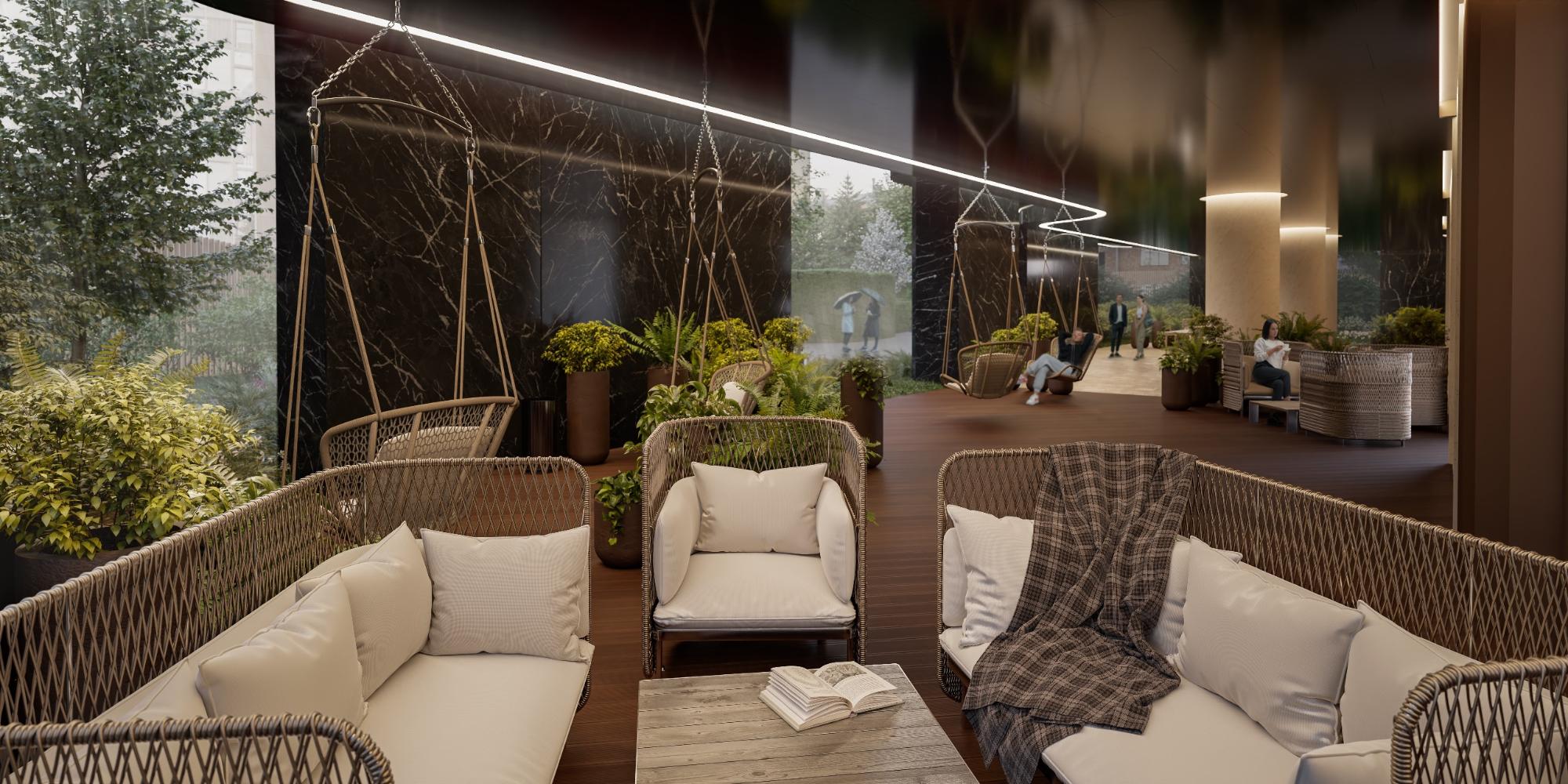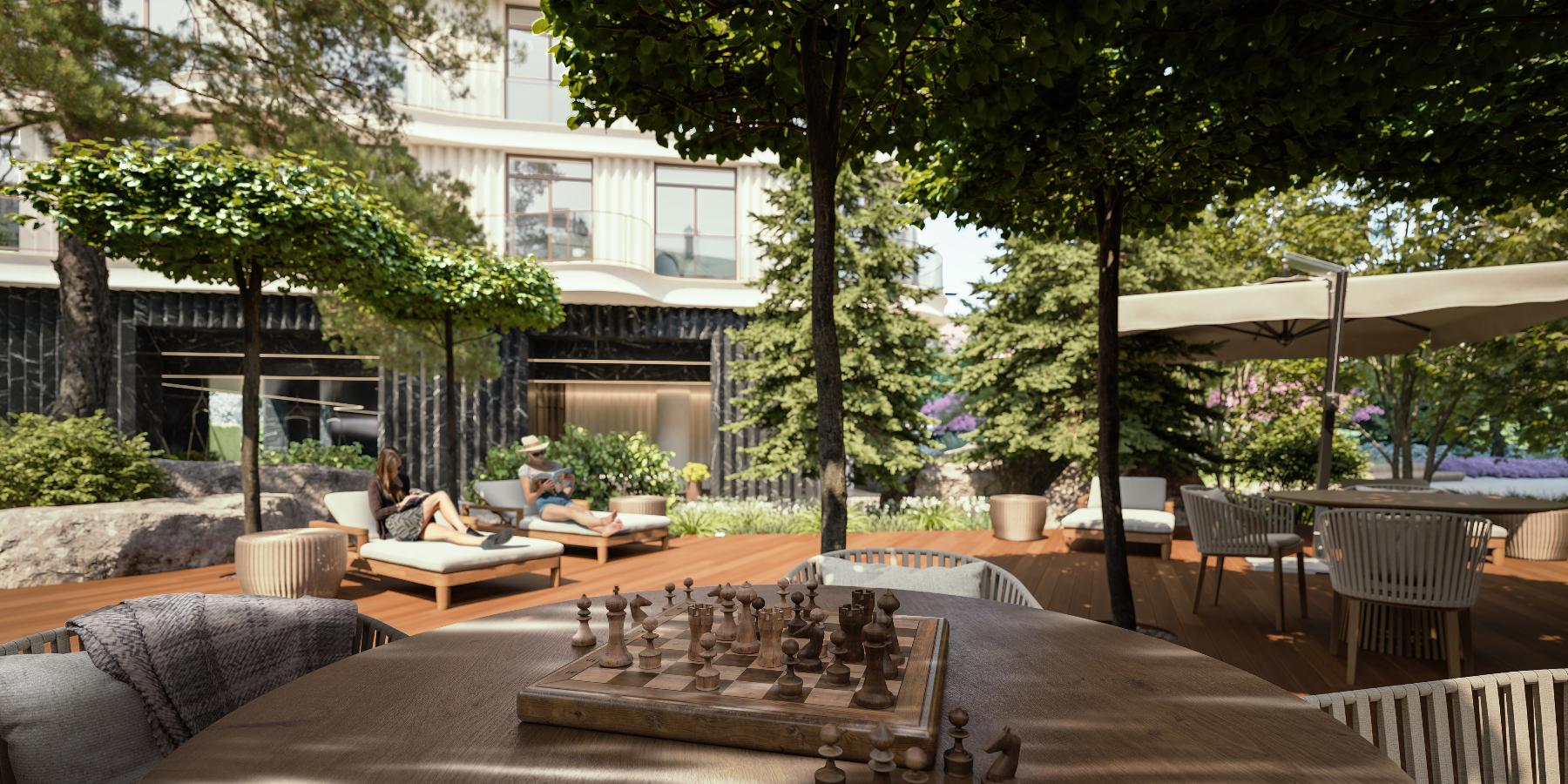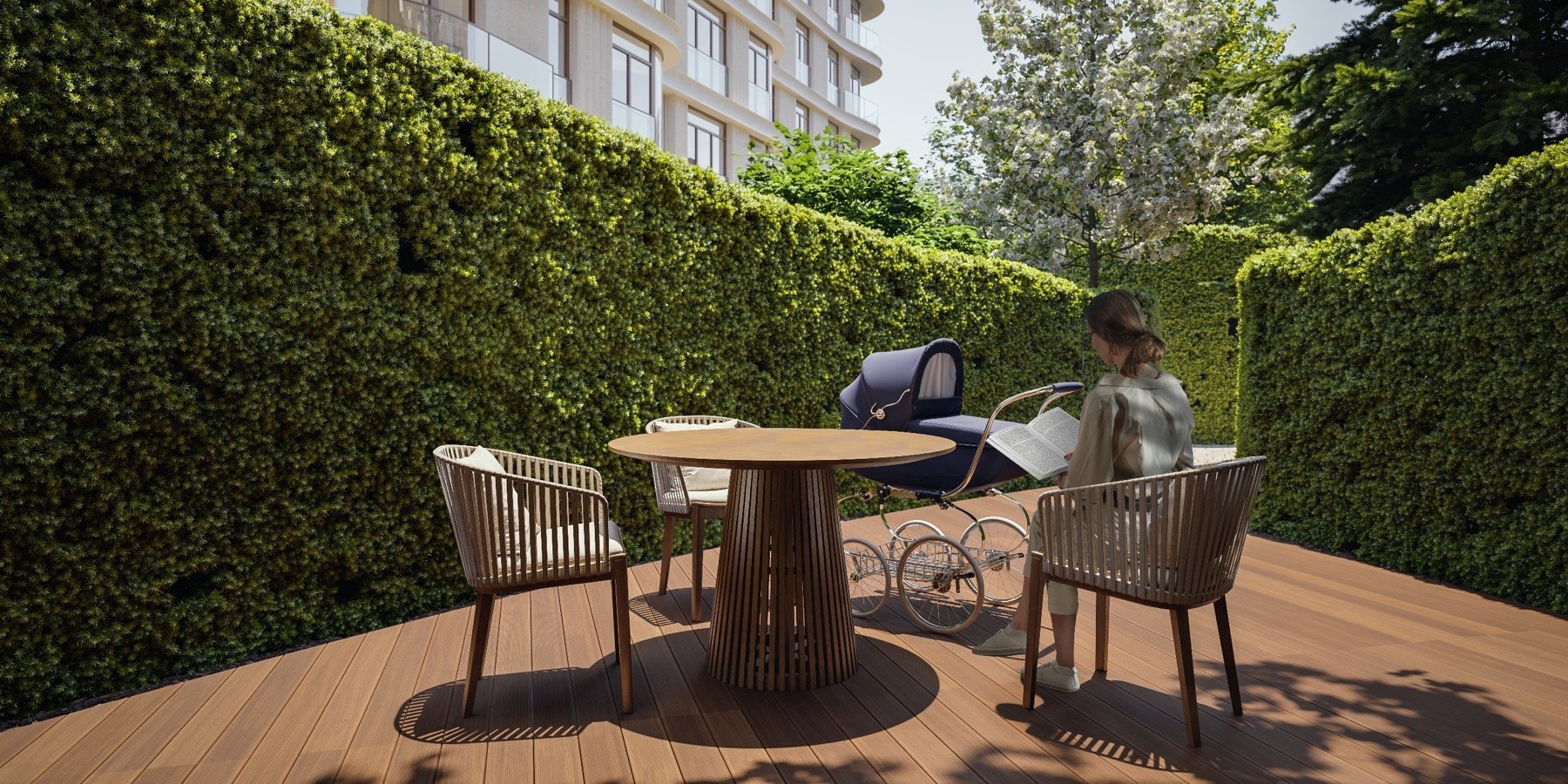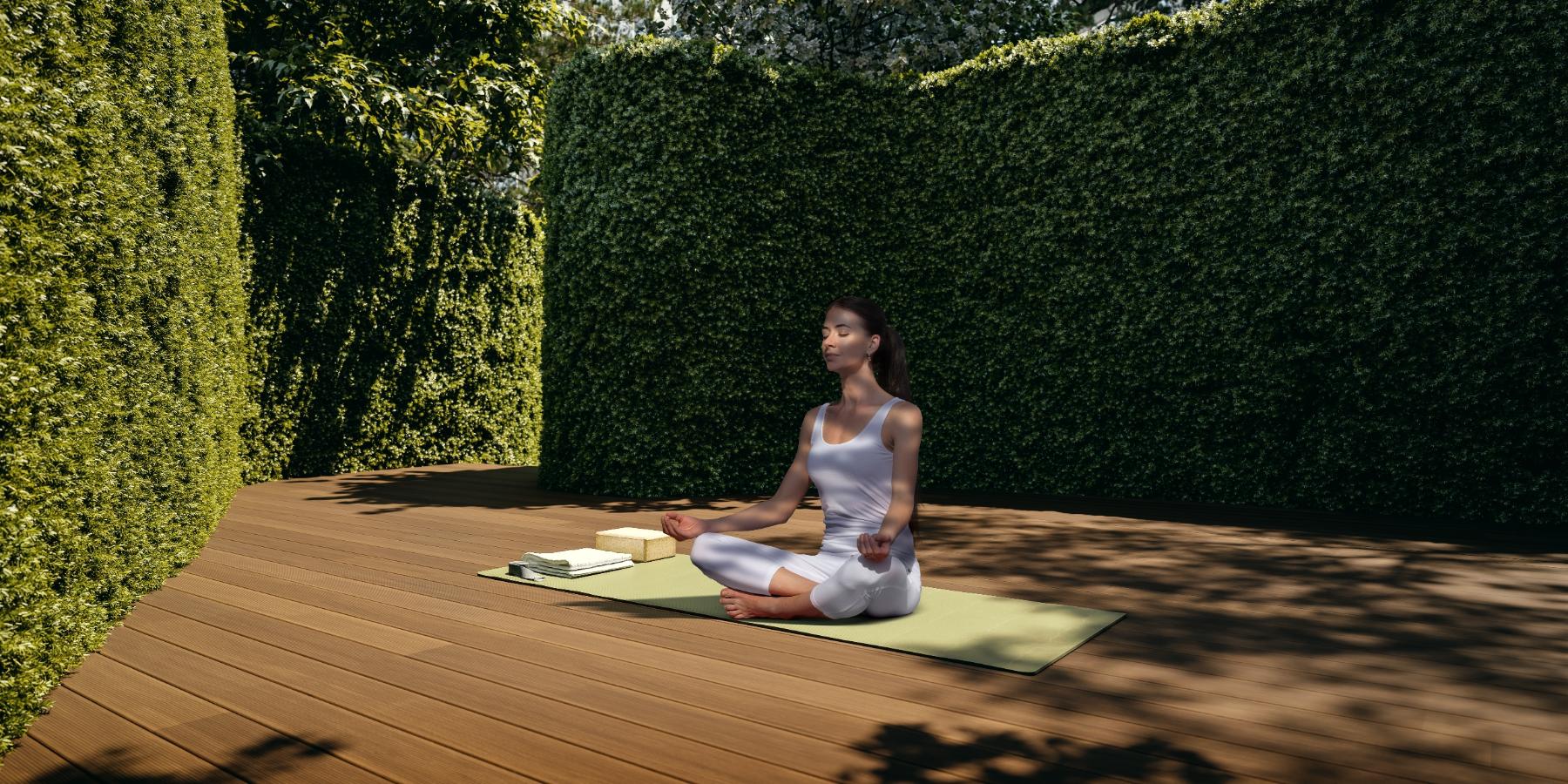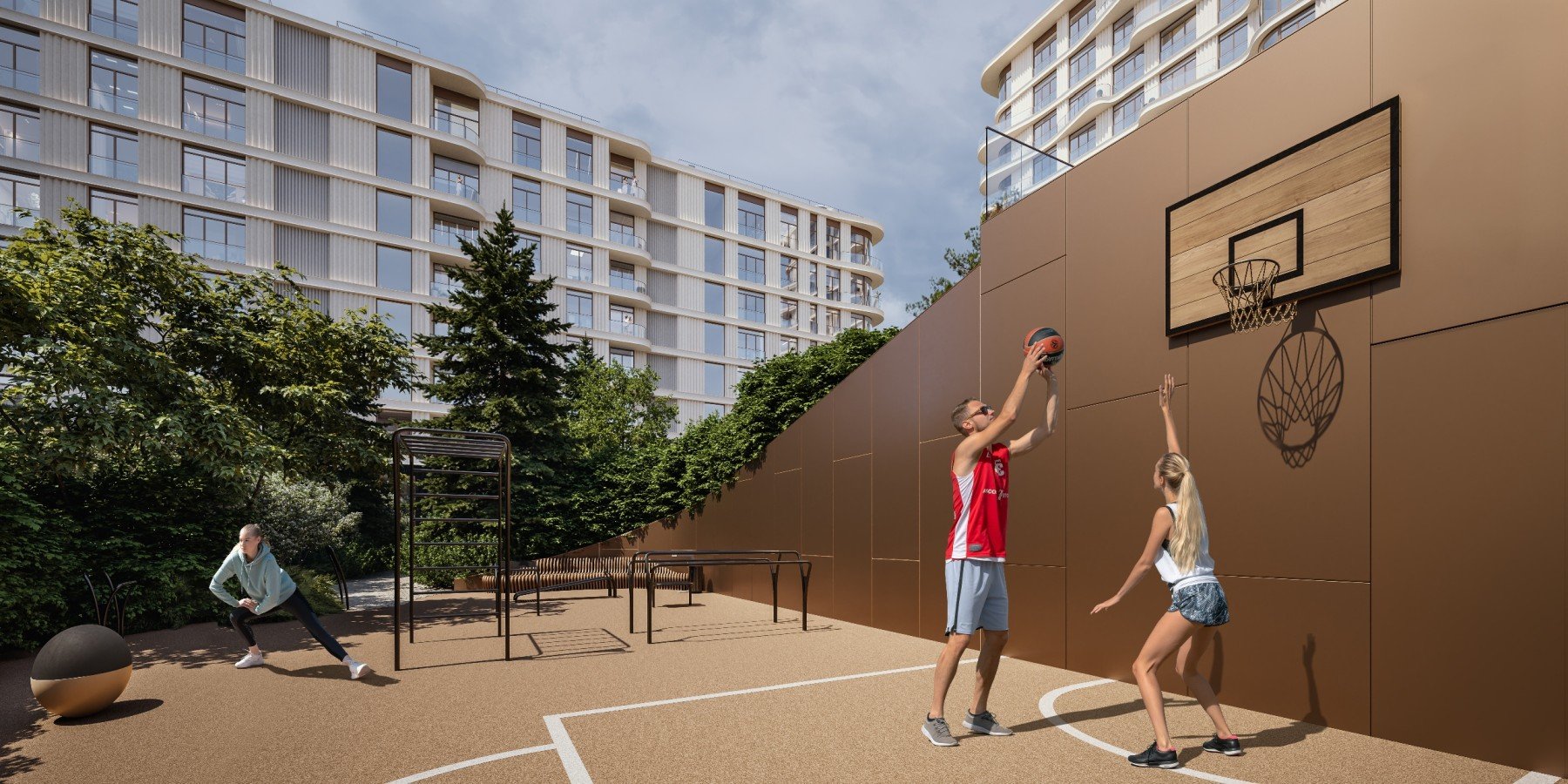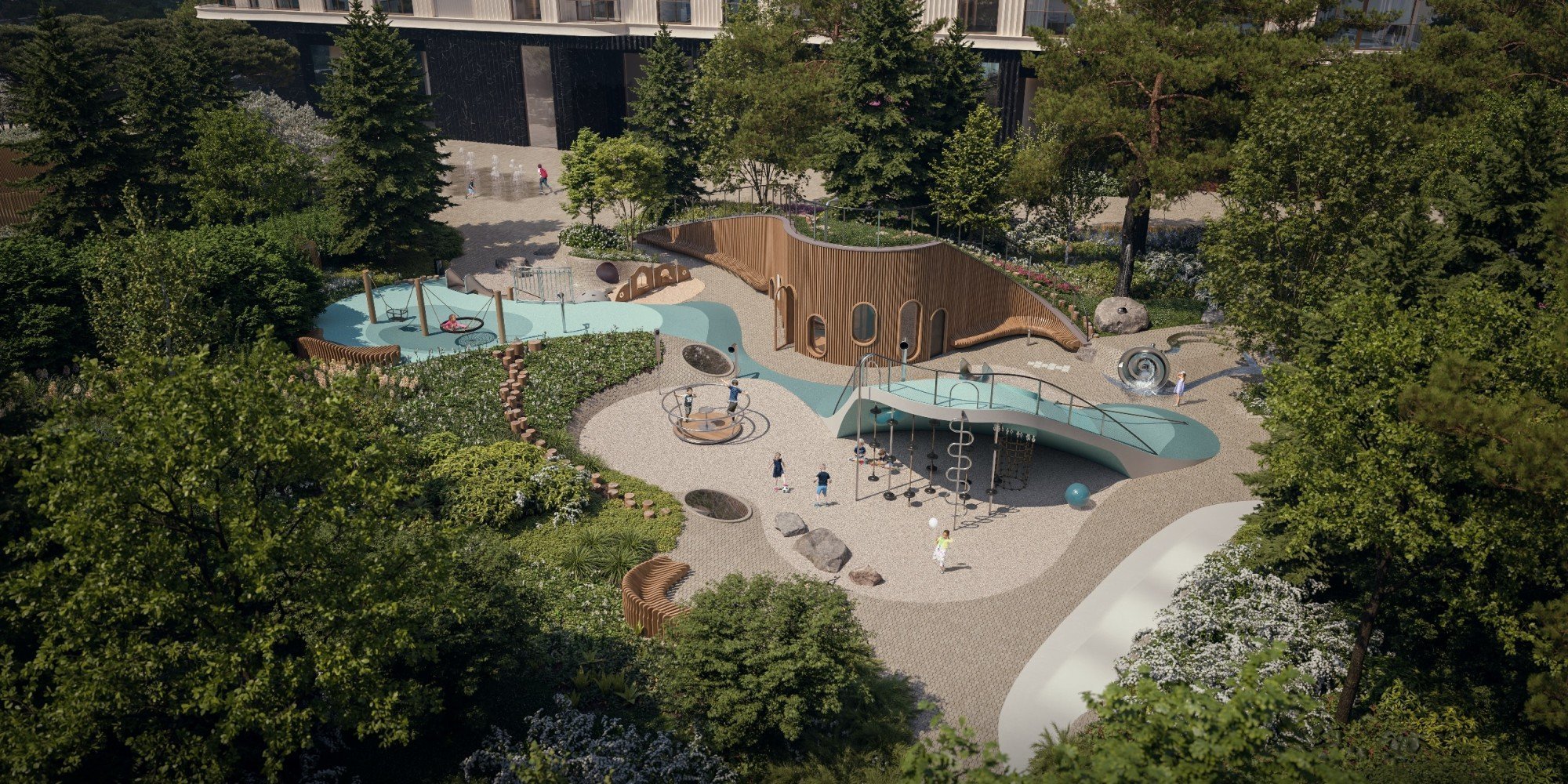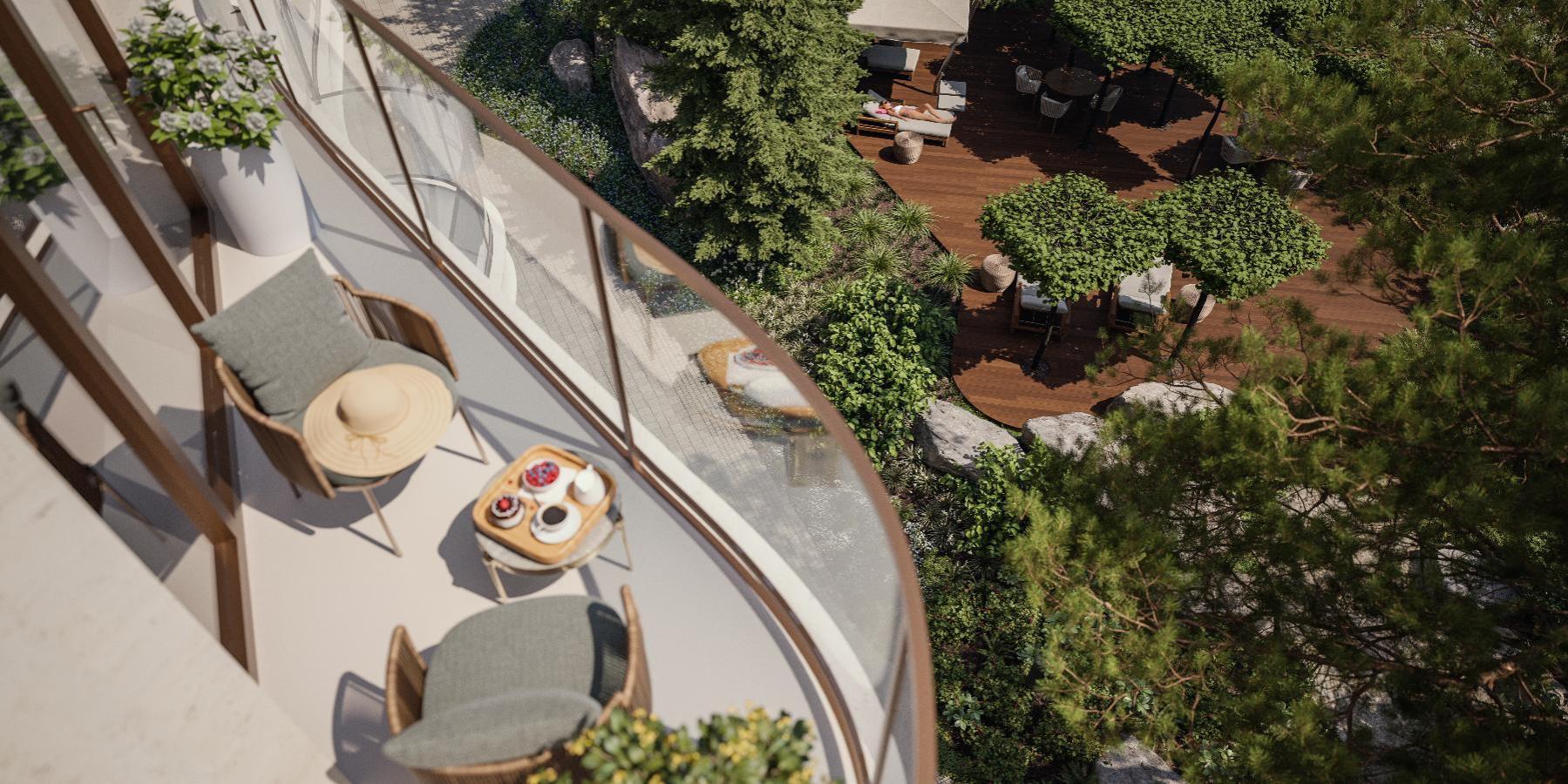 Lavrushinskiy is the "greenest" building in the center of the city. The abundance of plants turns its courtyard into the largest park in the elite real estate segment.
The courtyard park changes beautifully from season to season
75
%
of the total area is occupied by the yard
Our courtyard is ten times bigger than the average market ones.
The second largest one in an elite Moscow project is 2.8 times smaller.
We have paid special attention to making it functional. The territory is divided into areas for quiet and active recreation:
Green rooms with benches and soft furniture are separated from the rest of the park with plants
There is an outdoor workout area with a basketball hoop as well as a special zone for doing yoga and meditating. Each entrance has a bicycle stand.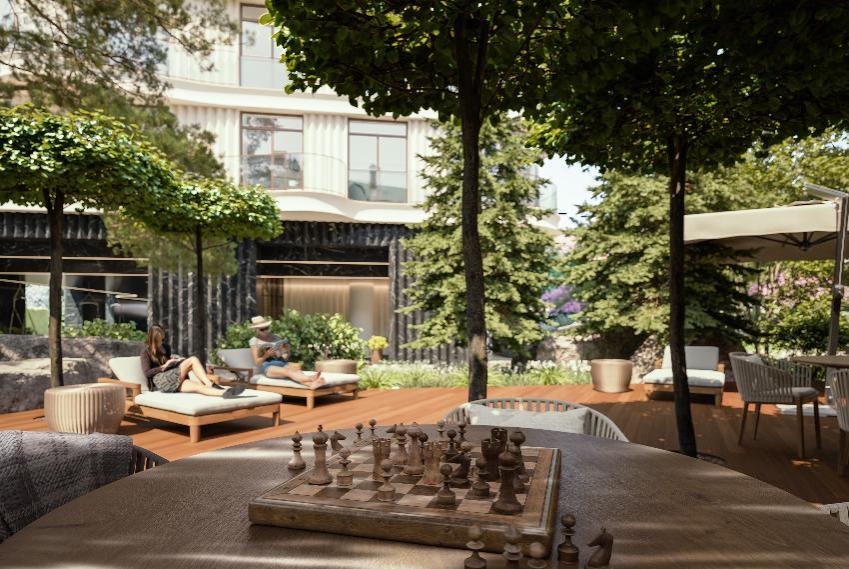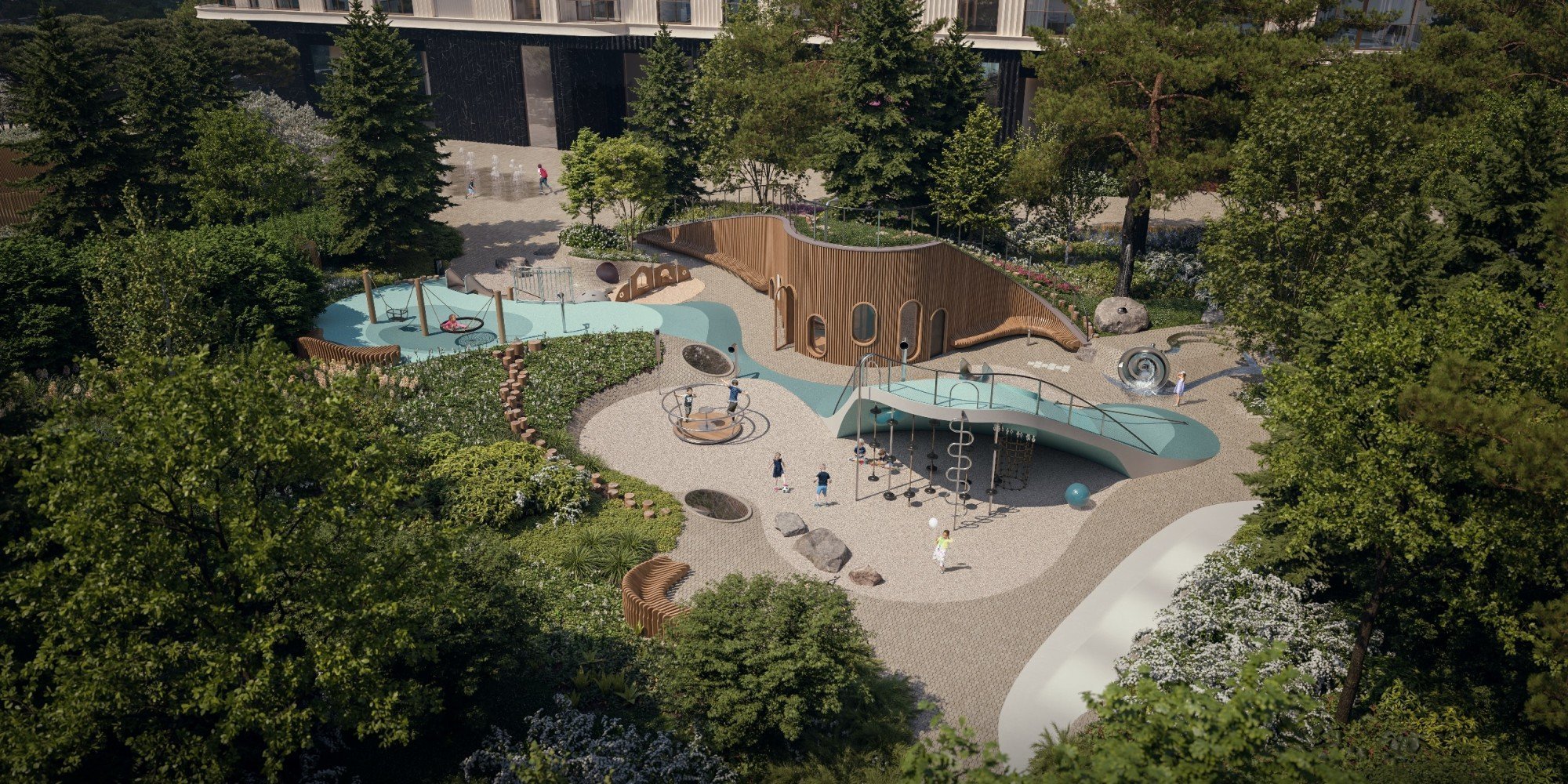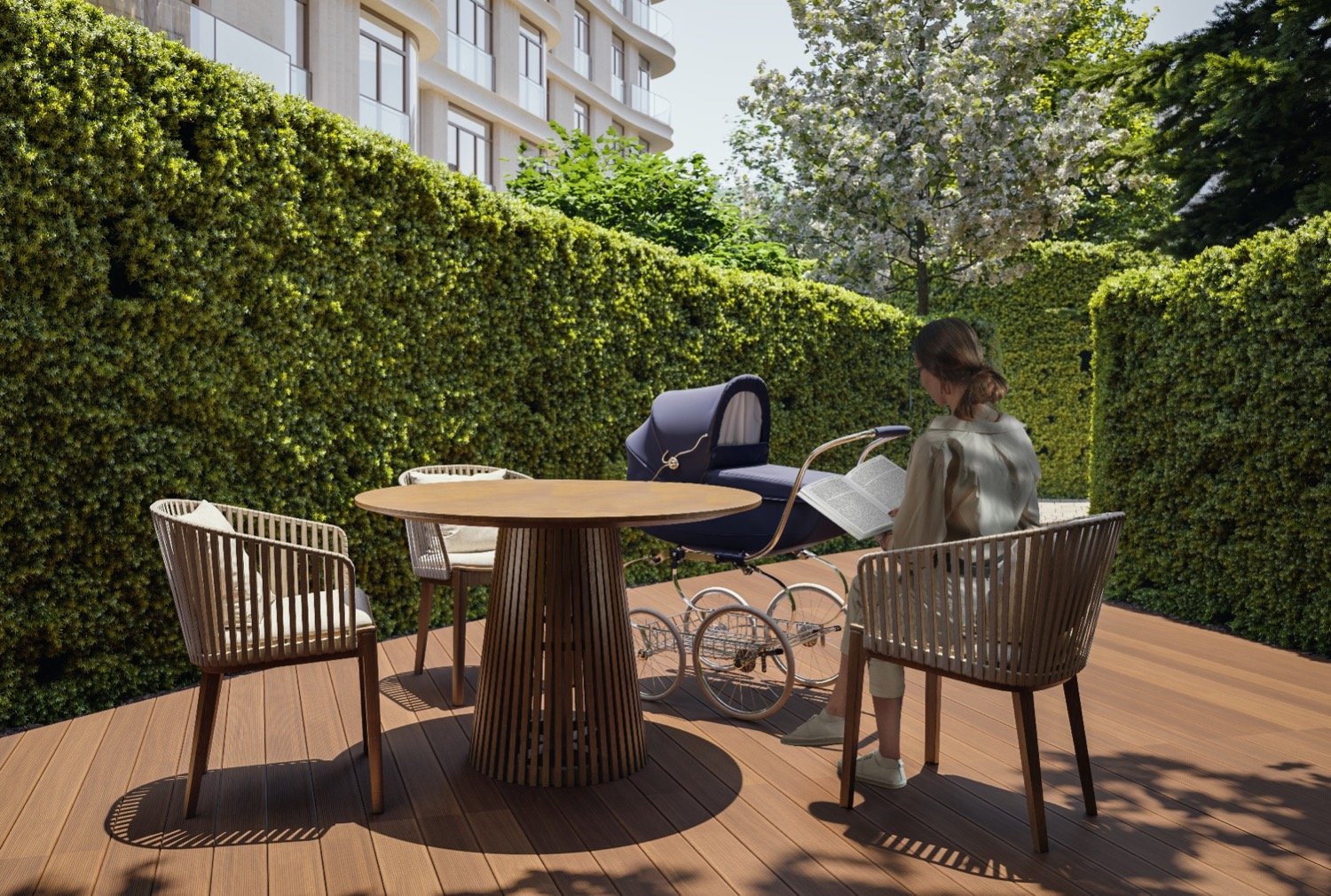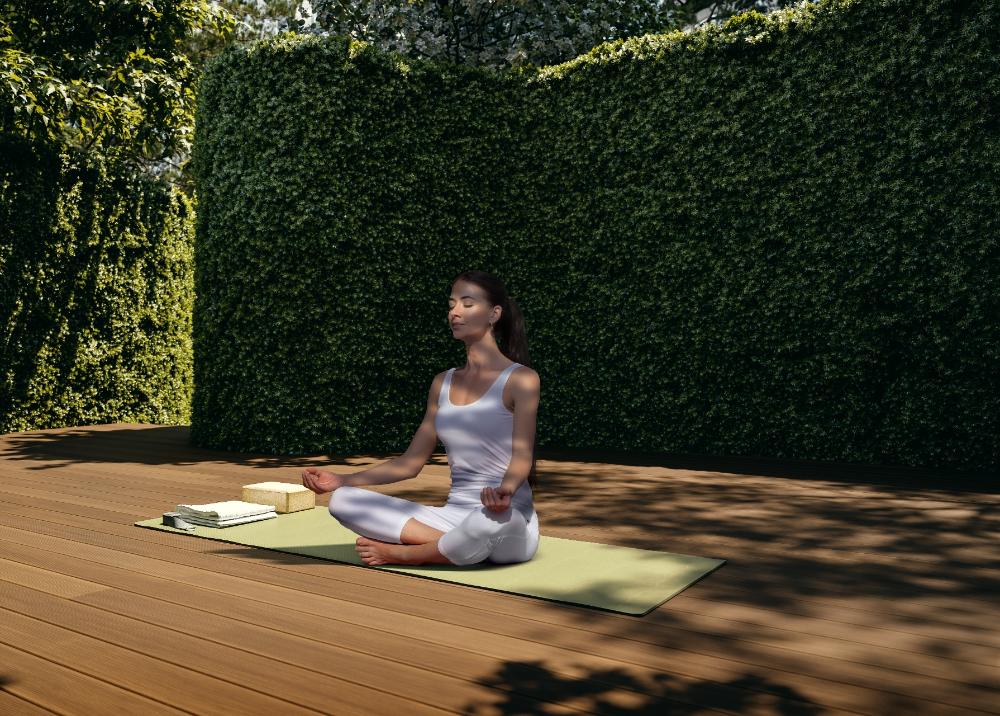 The courtyard park is fenced and guarded 24/7. There are no cars, shops, or offices, which means no strangers, so you will only see familiar faces and your neighbors around.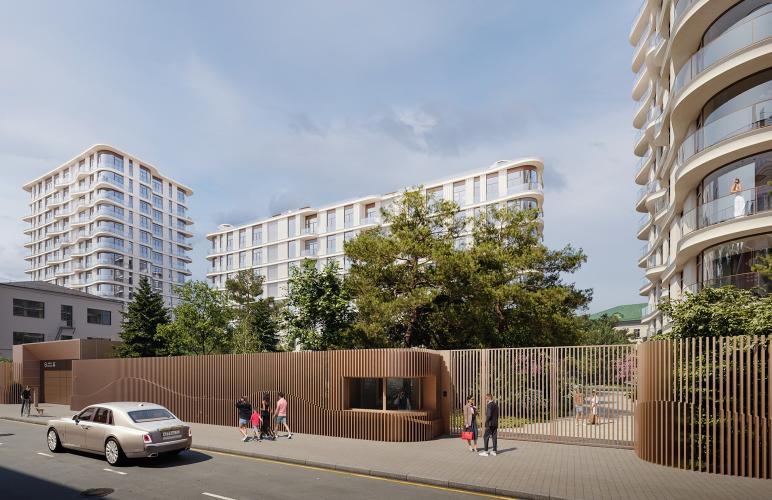 The courtyard includes a water fountain, a stream, a pond, and a children's water play area. You can relax with a book by the fountain while your kids play with toy boats in the stream.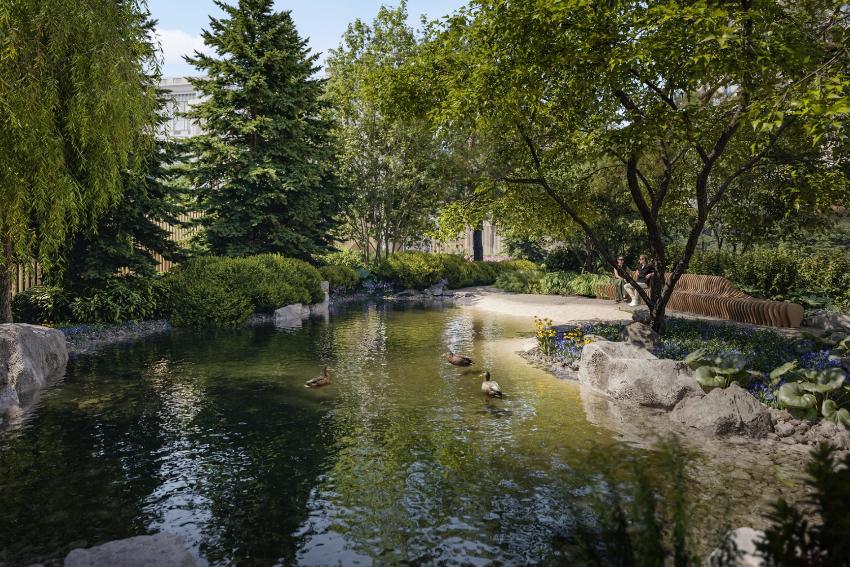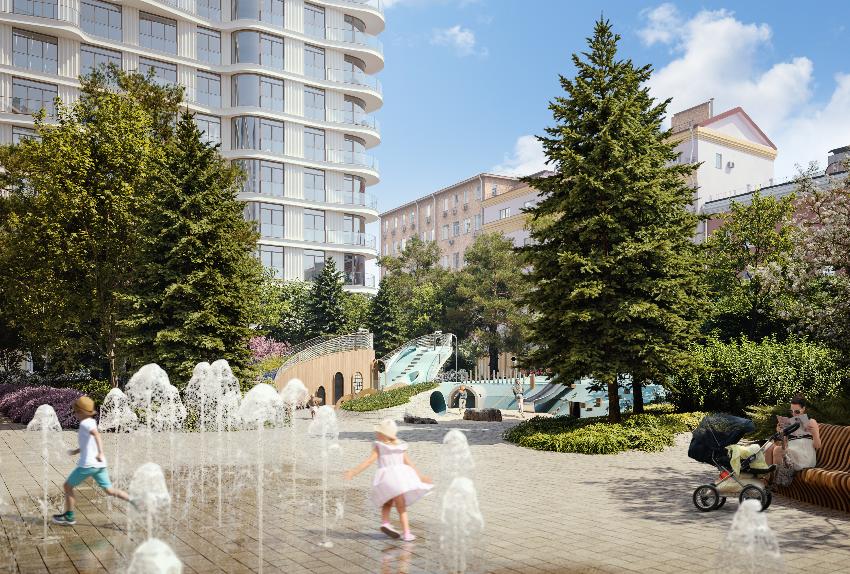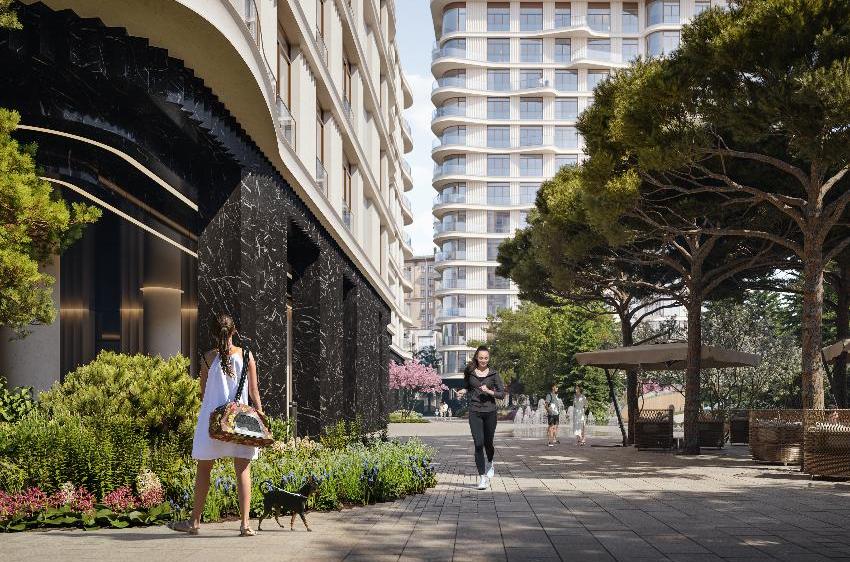 You can enjoy the park in any weather as it also goes beneath the buildings. It is nice to relax under the canopies no matter if it is sunny or raining. Specially selected plants make it beautiful in any time of the year. Soft landscape lighting is turned on at night.