Unique views
Unique panoramic views of the Kremlin
Unique views
Unique panoramic views of the Kremlin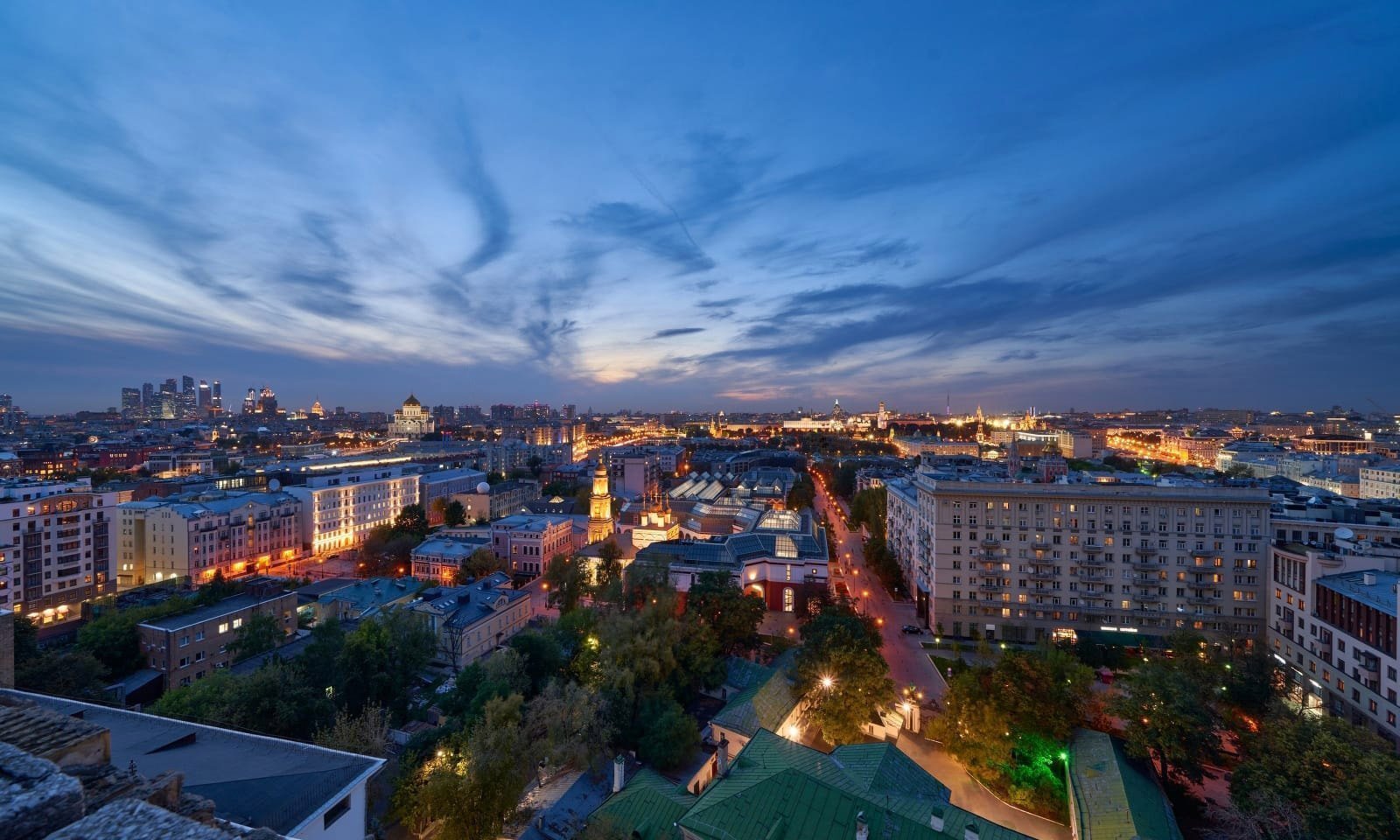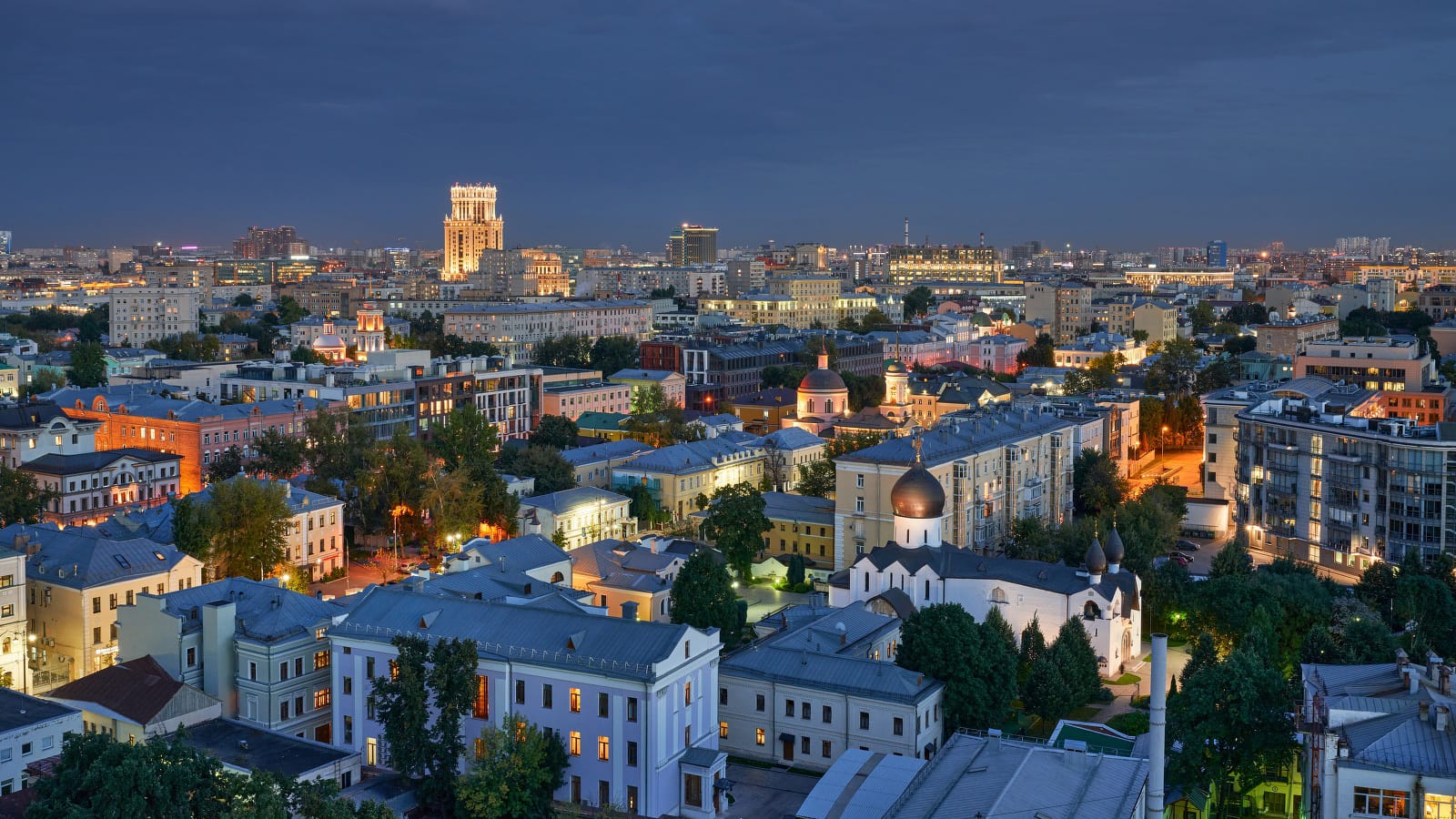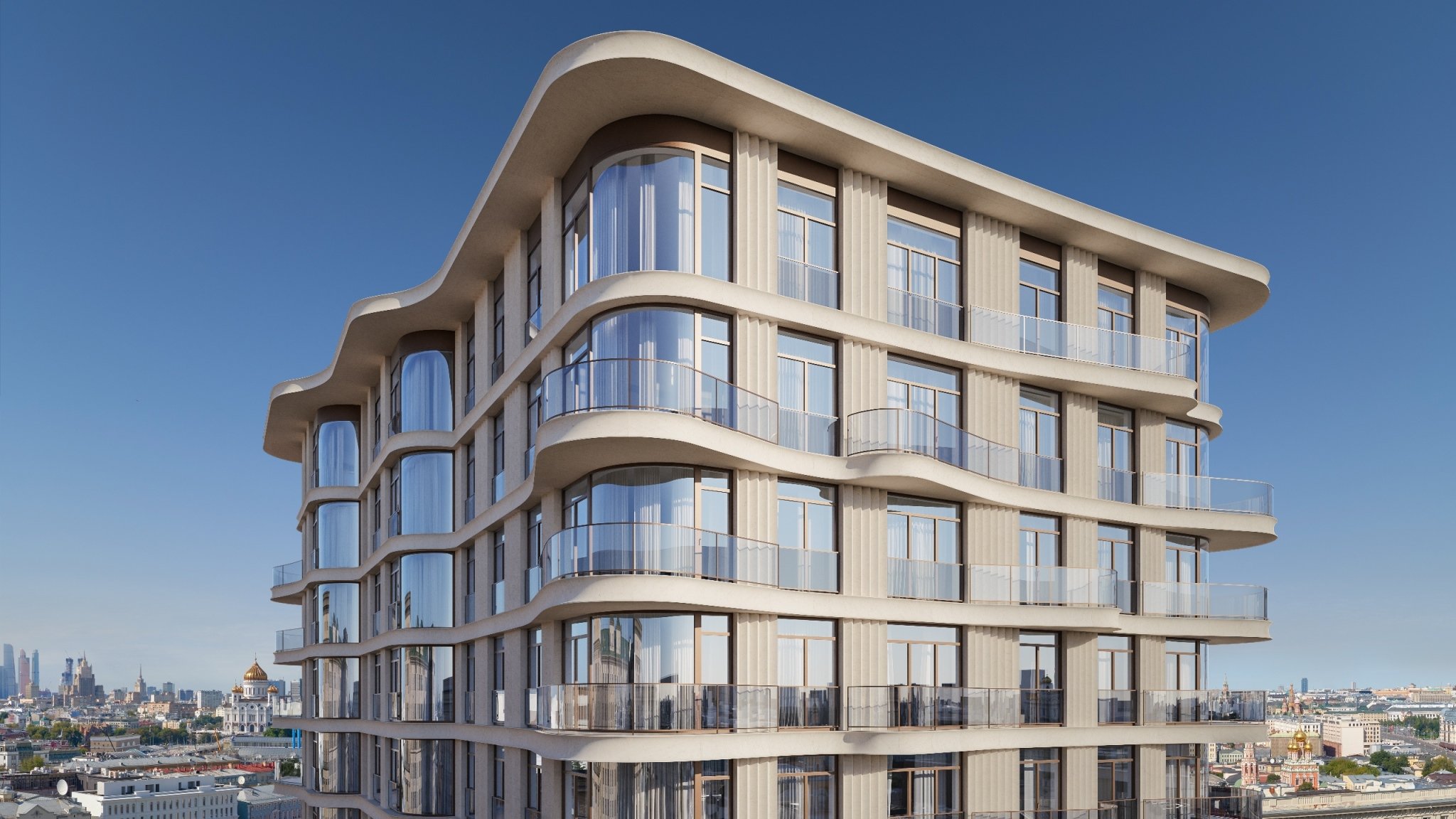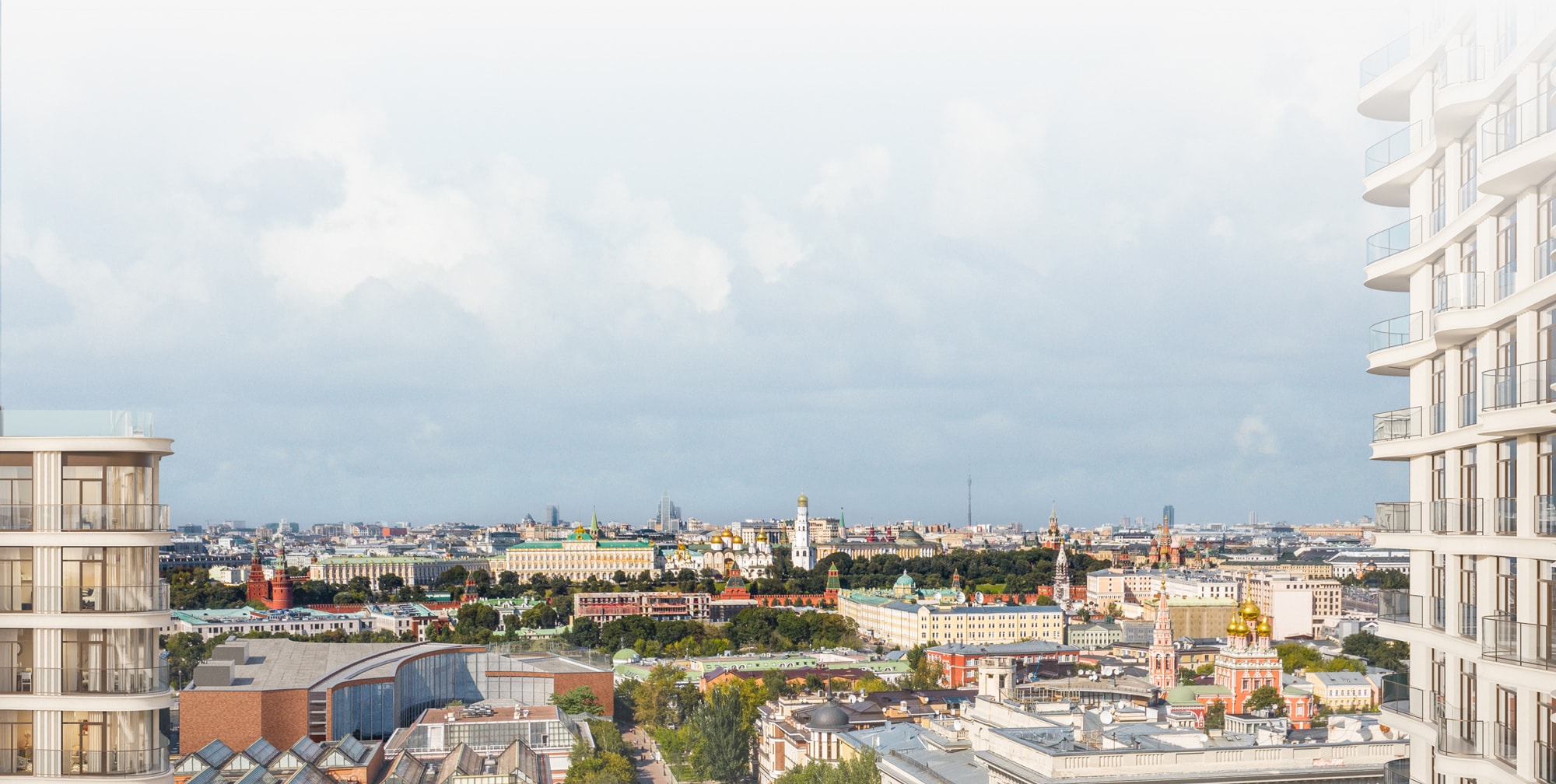 Lavrushinskiy is Moscow's only apartment building that offers unobstructed views of the Kremlin and the entire historical center from most of its apartments.
Direct views of the Kremlin
The architecture of the Lavrushinskiy Building is very deliberate. All its buildings are positioned parallel to the Kremlin Wall, and we use bow, panoramic, and oriel windows to ensure that you get the best possible view of the Kremlin and maximum visibility from most apartments.
The many balconies and bow windows lend the building a special, almost seaside architectural flavor, except it's not the sea that you can see outside but the Kremlin.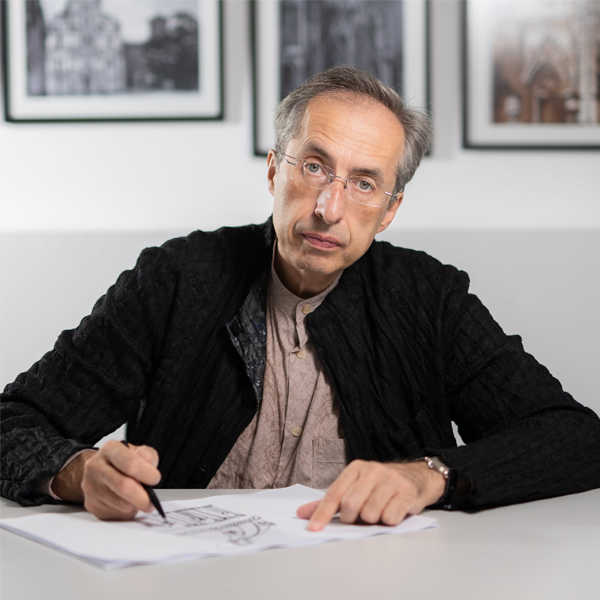 Sergei TchobanHead of Speech Bureau,
head architect of the ultimate Lavrushinskiy Apartment Building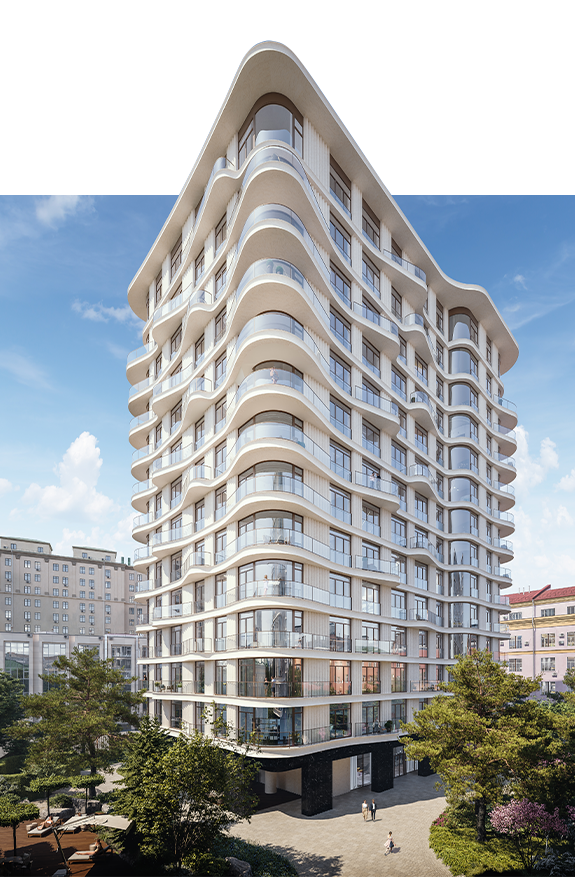 It is quite nice to have breakfast and dinner, host guests, or drink some coffee or wine on a spacious balcony with a stunning view. Stunning panoramic views will definitely strike a chord with anyone.
Maximum glazing with bow and oriel windows, balconies and terraces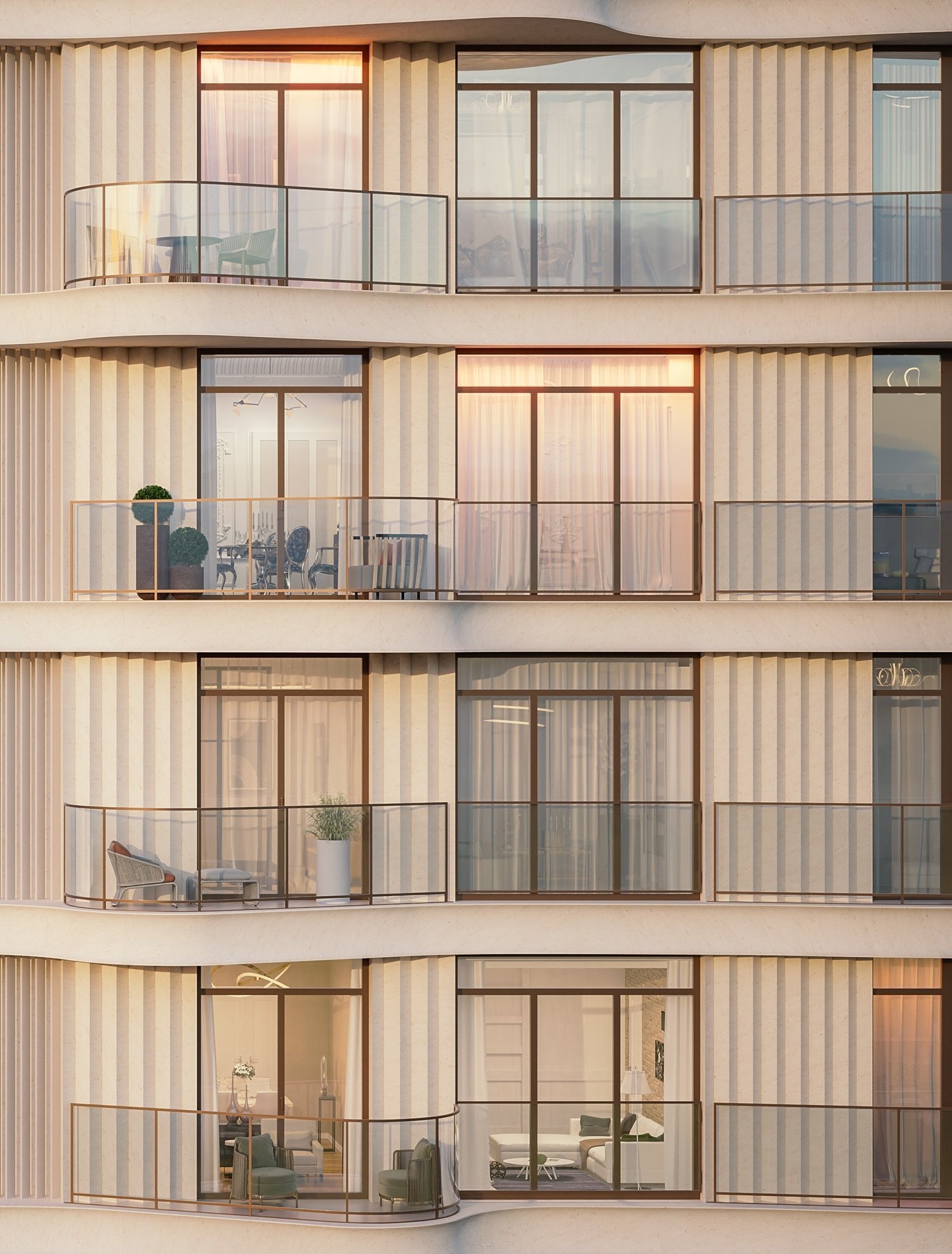 ELEGANT
ARCHITECTURE
Everything is smooth and elegant about Lavrushinskiy, be it the curves of cornices or the graceful lines of balconies and luxurious facades of natural limestone and granite.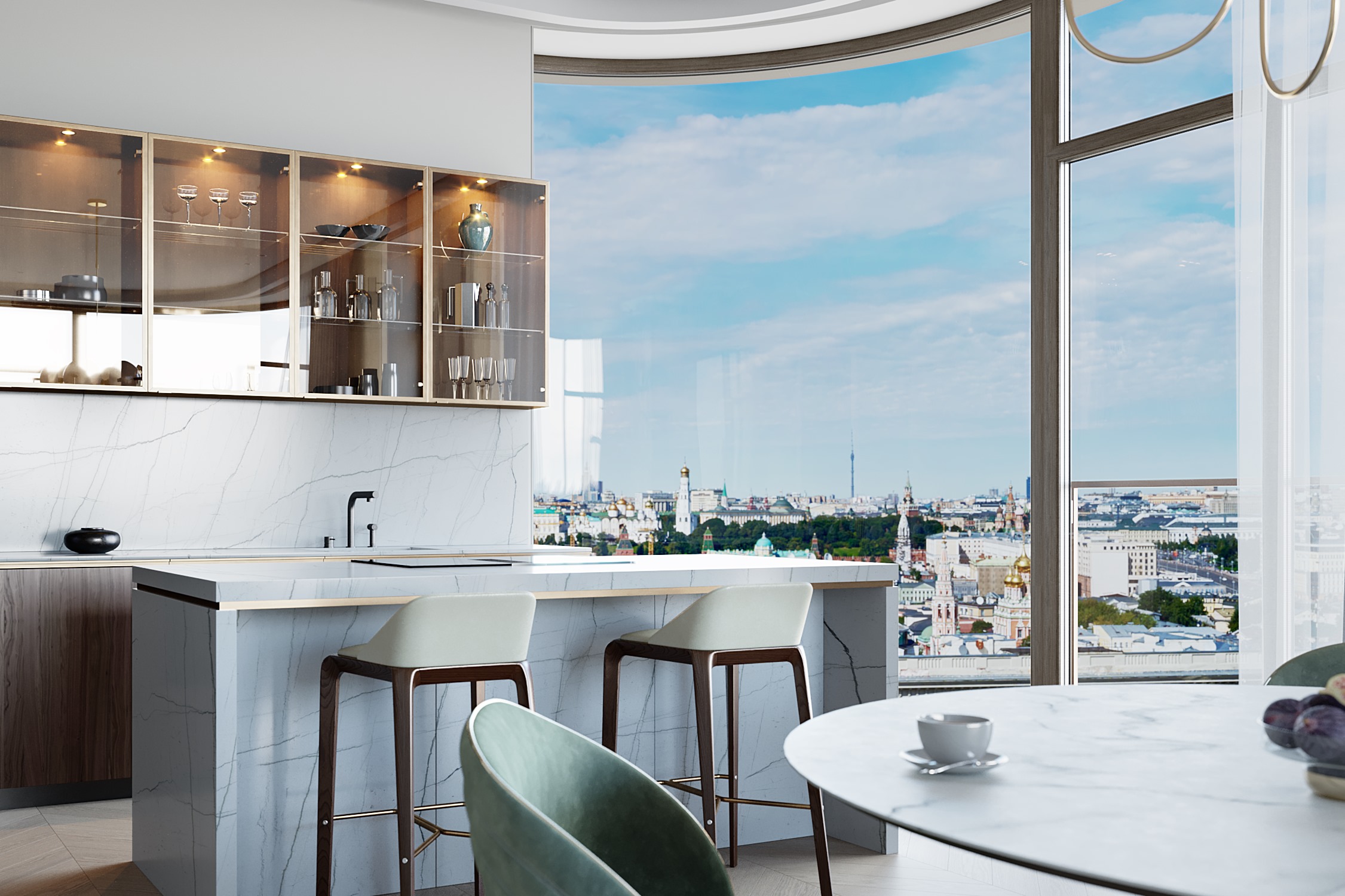 KREMLIN IN THE PALM OF YOUR HAND
You can see the Kremlin from floor 3 and up, and higher floors make you feel like Moscow's main attraction is in the palm of your hand.

The building is located in the middle of low-rise houses and quiet pedestrian lanes.
1
km
from the Kremlin, in the Yakimanka District
Moscow's largest courtyard park and surrounding low-rise buildings give residents a sense of space.